BDS Packs 179 Shoeboxes for Operation Christmas Child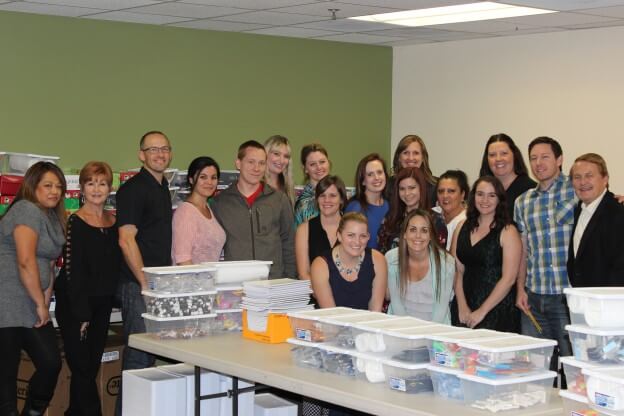 The Sharing Tree Committee of BDSmktg created the Operation Shoebox Project as an agency wide campaign to collect donations this year. Our goal was to fill shoeboxes to be donated to children in need through Operation Christmas Child. During a 5 month campaign, BDSers collected and donated thousands of items. In an after work event on November 6th, BDSers came together and packed 179 shoebox gifts with the donated items. These shoeboxes will be shipped world wide to bring a bit of Christmas to children who have often never received a gift before.
Operation Christmas Child is a ministry of Samaritan's Purse who provides worldwide disaster relief and aid. Their Purpose: The world's largest Christmas project of its kind, Operation Christmas Child uses gift-filled shoeboxes to demonstrate God's love in a tangible way to needy children around the world.
103 Million Shoeboxes have been sent since 1993 to over 100 countries.
Collected  9.8 million shoebox gifts in 2013
Passionate about giving back to the community, BDSmktg launched The BDS Sharing Tree in January 2014, as an initiative dedicated to supporting various local nonprofits. For more information on Operation Christmas Child visit samaritanspurse.org