Buzzworthy Insights – Amazon Opening First Clothing Store
01.24.2022
Buzzworthy Insights
Amazon Opening First Clothing Store
Opening in California, Amazon will be unveiling their Style store that features the same products one can find online, from most popular to designer fashion, ranging in price from $10 to $400. The store will be 30,000 sq. ft., featuring a multitude of brands, noting they will offer almost twice the number of styles than traditional stores of the same size. With this new store introduction, Amazon is looking to change the in-store experience through new customer interactions. Via the Amazon Shopping app, customers will be able to select clothing they want to try on, the clothing is then brought to a designated fitting room. Once in the fitting room, customers can utilize the personalized touchscreen to browse, rate, have additional products brought to them, the products they wish to purchase will then be brought to the checkout counter for pick-up. (View source)
Walmart Entering the Metaverse
As the Metaverse constantly evolves and molds itself into a comprehensive ecosystem, businesses of all sizes are looking into how they can develop their foothold. The newest member of big business to join, Walmart. According to trademark applications filed at the end of last year, Walmart is seemingly introducing their first steps into the Metaverse with concepts for virtual goods in a variety of product categories, virtual wallets for managing cryptocurrency, and games/services powered by AR and VR technology. (View source)
Wilson's Flagship Store
Opening in Manhattan's SoHo district, Wilson is opening their second flagship store (first being opened in Chicago of July 2021), dedicated to experiential retail and the need to play. The 6,500 sq. ft. store will utilize 2,500 sq. ft. of this space to let customers try out almost any product in-store. Customers in the store can also participate in a variety of activities: demo golf clubs, hit tennis balls against a special wall, play catch, shoot hoops, and other activities. While many are wary of Wilson's entry into brick-and-mortar, they have successfully operated pop-up stores at major sporting events for the past decade. (View source)
Retail Trends Driving Business
Best Buy CEO showcases how they continue to lead in consumer electronics.
While all companies have been scrambling to reinvent themselves during the pandemic, Best Buy has been continually leading the way in consumer electronics. Best Buy CEO, Corie Barry, noted that there are five trends that have led to their success: safety, convenience, juxtaposition of digital comfort, employee empowerment, and harnessing data. The juxtaposition of digital comfort is described to be as people become more familiar with technology, they expect a highly experiential experience when interacting with a brand. As for the future of Best Buy, Barry said, "Versus trying to have the perfect and specific answer, the staff and I are focused on the agility it continues to require – based on situations that changing almost more rapidly than we can predict." (View source)
Drivers of Customer Loyalty
Clarus Commerce has released their 2022 Customer Loyalty Study, within it highlights the drivers of customer loyalty, habits of loyal customers, balancing brand values and loyalty, and driving loyalty forward. Higher quality products lead the way for why customers are loyal to their favorite brand at 27%.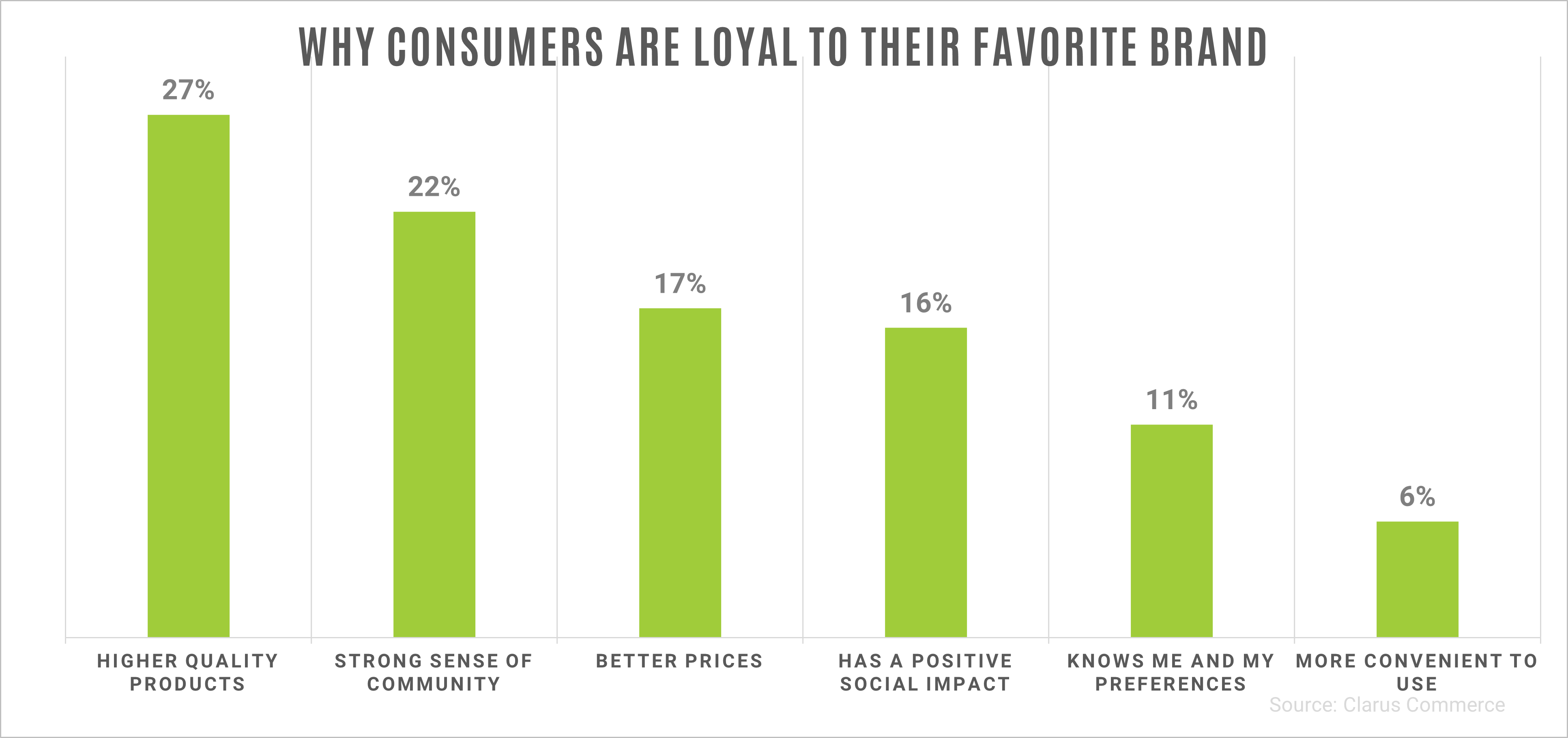 As for why they would leave their favorite brand, the brand's product quality declining is the number one reason at 65%.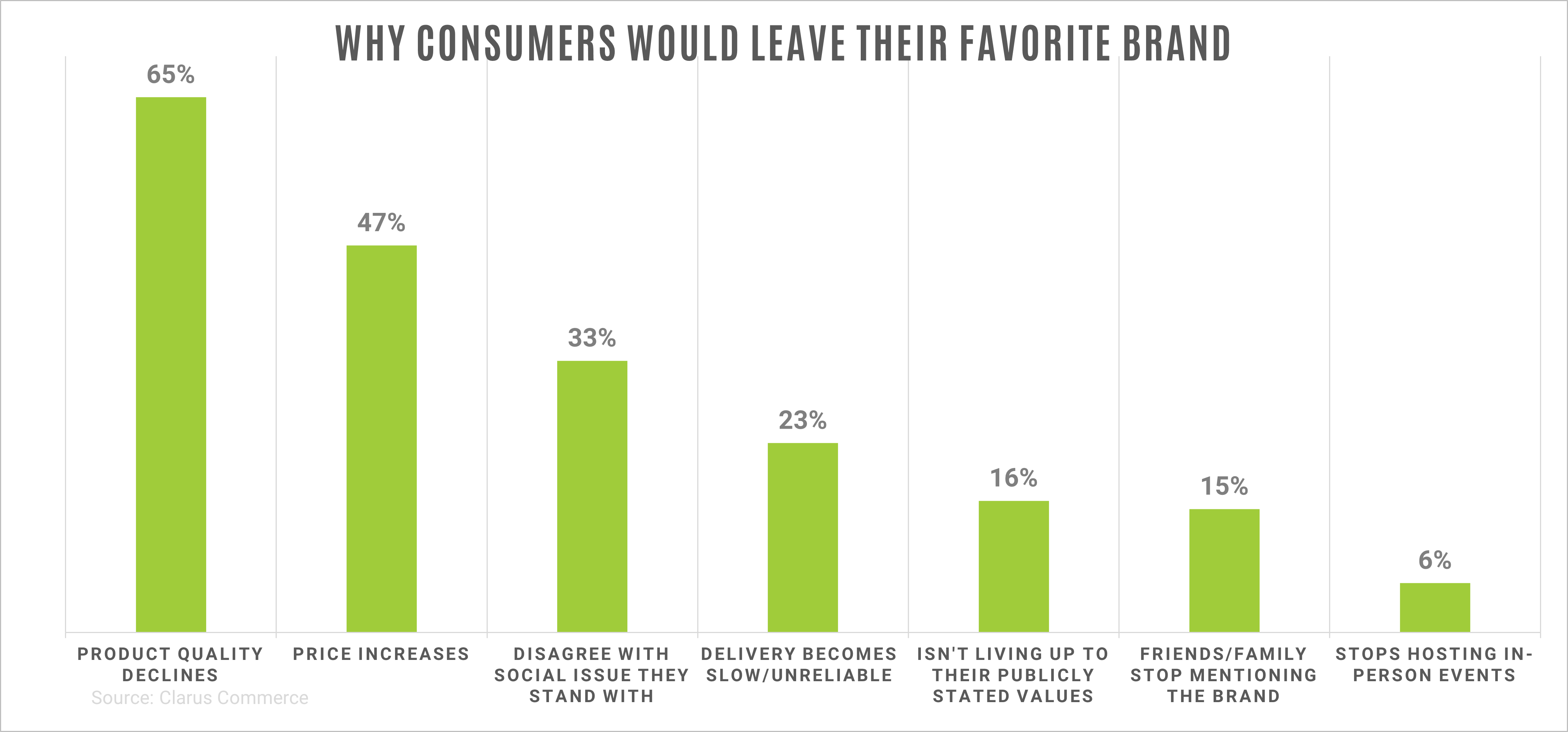 When customers like a brand, they REALLY like it, with 67% of respondents buying their favorite brand's products at least once a month. Additionally, nearly half (48%) are telling friends about their favorite brand.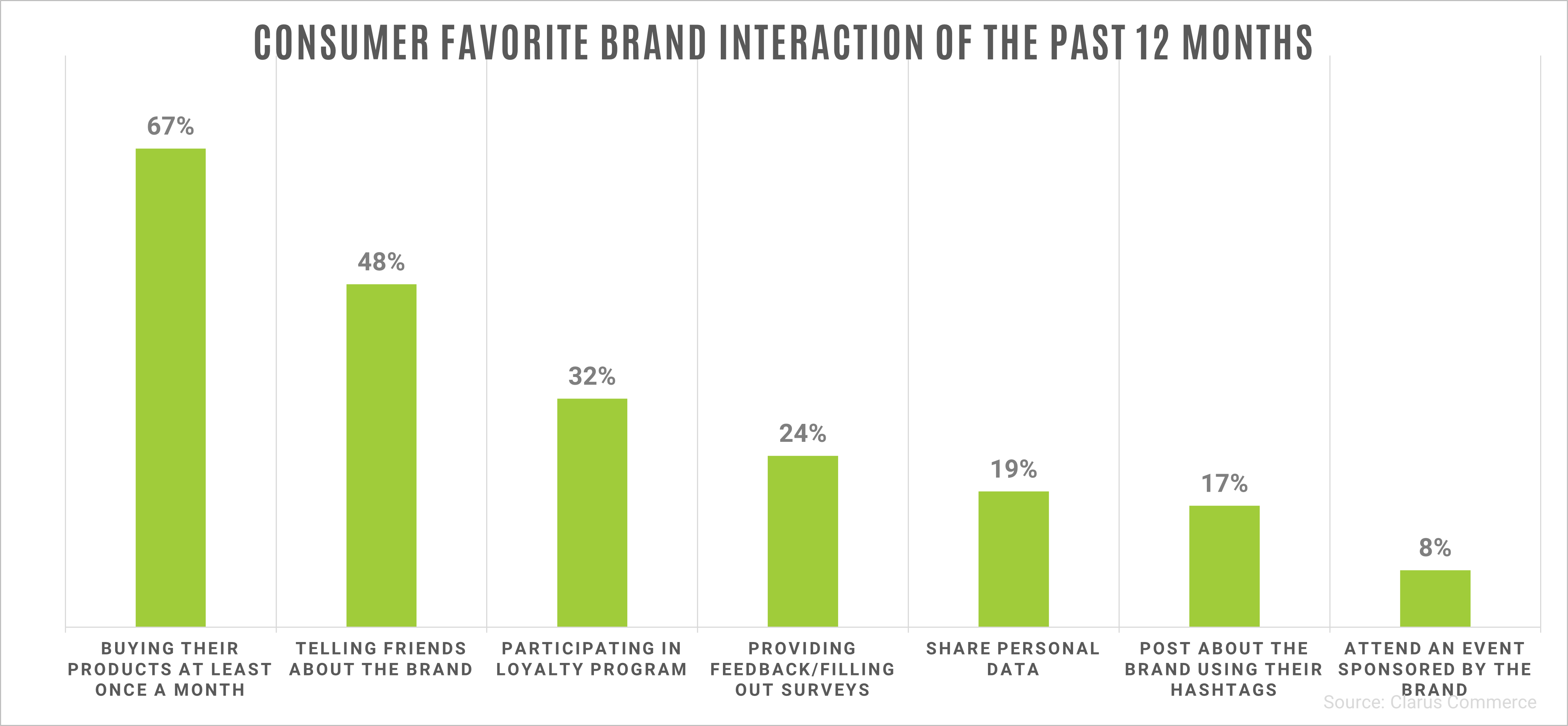 All insights they found, including generational differences, can be found at the source link below. (View source)
Thanks for reading!
If you'd like Buzzworthy Insights sent to your inbox weekly, subscribe to the newsletter.