Buzzworthy Insights – Customer In-Store Prioritization
01.18.2022
Buzzworthy Insights
Customer In-Store Prioritization
According to a new consumer perception report from Anyline, consumers are focusing on convenience of getting through their shopping trip, with 32% of respondents indicating speed as their first priority when in-store shopping. Coming in second at 27%, having an independent and autonomous shopping experience, followed by 16% prioritizing interacting with an associate. Related to the autonomous shopping experience, 79% of respondents said they shop with their phone in their hand or easily within reach. As for why, the top activity is comparing prices at 40%, followed by comparing brands (25%), and building or updating a shopping list (22%). Consumers also want the store associates to have similar capabilities, according to a recent Newstore survey, 54% of respondents indicated associates should have a mobile device, 39% want to shop and checkout in-store via their own mobile device, and 33% want store associates to be able to check them out anywhere in-store via a mobile device. (View source)
Holiday Sales Report From NRF
The National Retail Federation has released their findings for the holiday sales of 2021, experiencing an overall increase of $886.7 billion, a 14.1% increase from 2020. This is a new record as the past few years have been seeing exceptional growth in sales, despite COVID-19 and rising inflation. Brands relaying information on supply chain issues and delivery delays also kept consumers open to purchasing more options in case some got delayed. As for the brands that saw the greatest increase, clothing and clothing accessory came out on top with a 33.1% increase. (View source)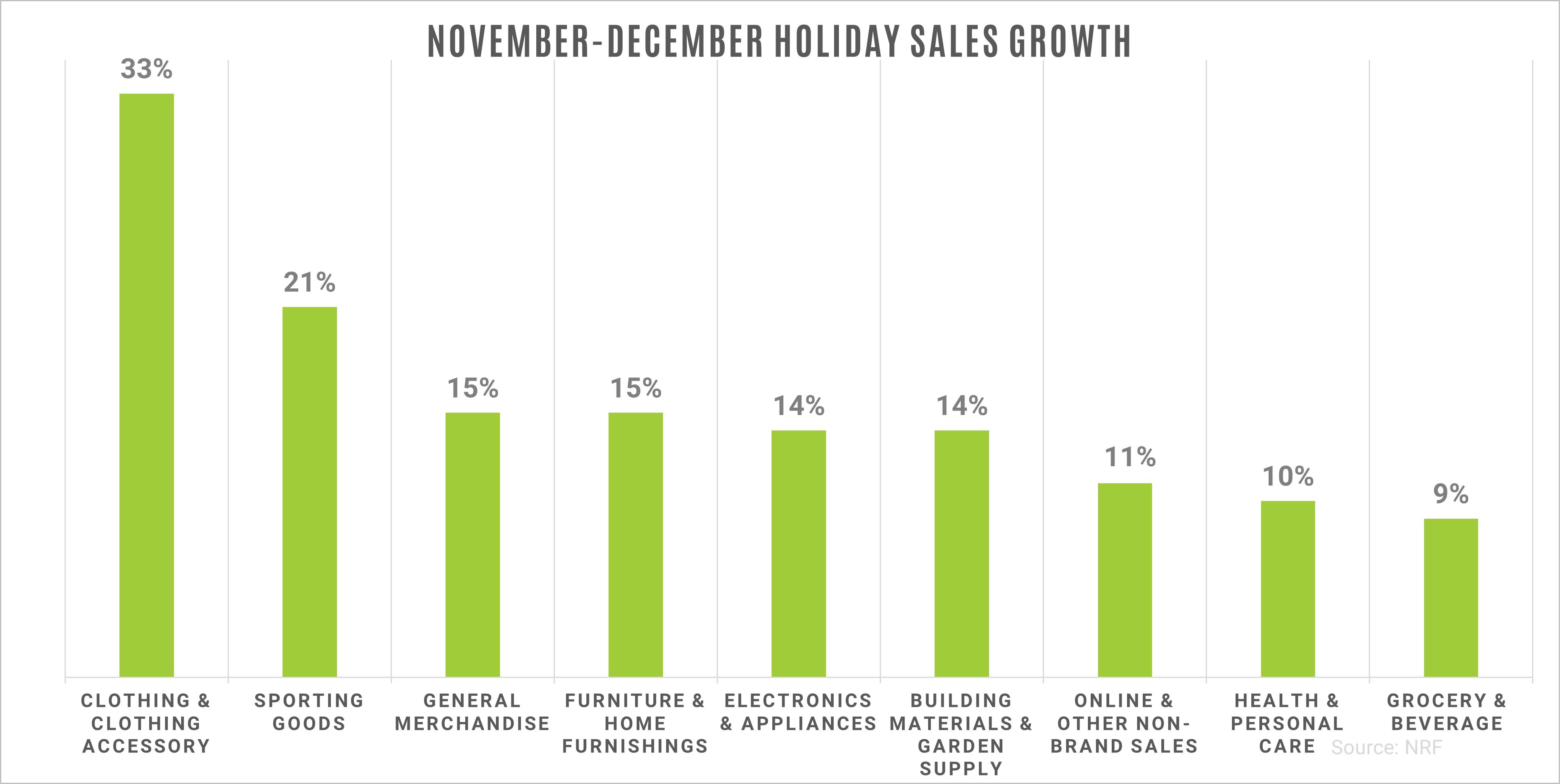 Brands and NFT Projects
Metaverse is becoming the biggest buzzword of this decade and brands are noticing, with many now launching their own NFT projects. Gap started their new collection with an initial release of their first level, Common, occuring January 13th until January 15th at an initial price of roughly $8.30 (2 XTZ tokens). There will be additional drops at higher rarities, occurring a few days after the previous release ending, reaching initial prices of nearly $415. Recently, many brands have been developing projects that will fit into the idea of Metaverse. GameStop announced they are developing a marketplace for NFTs, with many brands making NFTs of past popular merchandise and commercials, such as the Noid campaign from Dominos. Due to the huge buzz, eBay and Shopify have recently allowed the purchase and sale of NFTs. (View source)
Best Buy Launching New Store Format
Best Buy is looking to focus on customer interaction as they launch a smaller format store within their Canadian market. The Senior VP of Best Buy, Mat Povse said, "We've learned as a retailer we've had to really adapt and figure out how we can serve those customers. One of the ways we've done that is we've asked our stores to do more than they do today. Asked our stores not to just help the customer that walks into the store but also to serve the customer who may not be stepping foot into a store. They've become part of the sort of support system for customers no matter how they choose to shop at Best Buy." The stores will be 7,700 sq. ft., with more than 50% devoted to inventory storage, and the consumer front will feature traditional retail displays that have been enhanced with new technology. Most importantly, the store will feature a central customer service desk that will allow consumers to ask questions and quickly pick-up items they recently purchased online. (View source)
Play Focused Retail
Kids Foot Locker debuting new experiential retail design.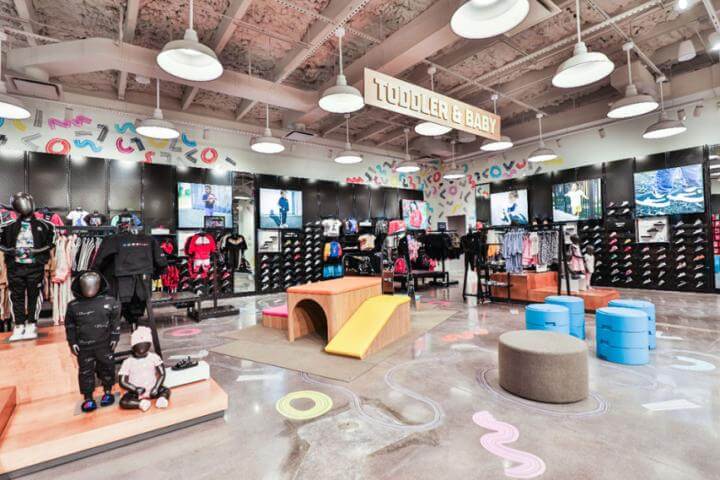 Photo Credits: Kids Foot Locker
Retail brands are looking for new ways to capture great consumer sentiment, Kids Foot Locker is looking to do this through emphasizing a need to play while trying on their products. The 8,000 sq. ft. store opened in Miami earlier this year and will feature activity spaces tailored to specific age groups, such as toddler / baby, and little kids / kids. The store is designed to be highly modular, allowing the format to be easily changed and showcase presentations, including a center element playscape that allows all ages to interact. (View source)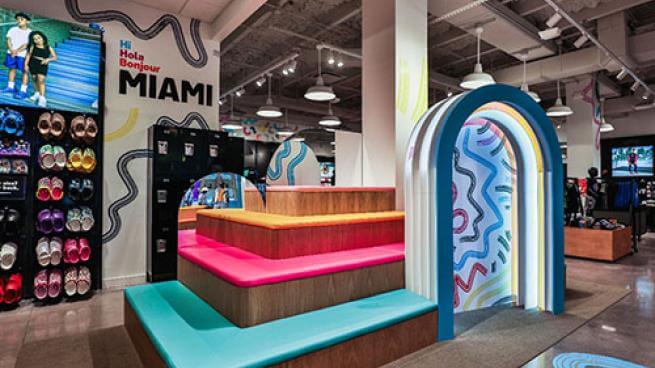 Photo Credits: Kids Foot Locker
Thanks for reading!
If you'd like Buzzworthy Insights sent to your inbox weekly, subscribe to the newsletter.