Buzzworthy Insights – E-Commerce Trends
03.28.2022
Buzzworthy Insights
Target's Environmentally Friendly Additions
Recently, Target unveiled their new Zero campaign, enabling shoppers to easily see which products are environmentally friendly (in-store and online), in addition to a section within stores that showcases these products. Their newest environmentally sustainable practice is one for the ages, parking lots topped with solar panels that are capable of producing enough renewable energy to power an entire store. Along with this massive addition, these new stores will feature technology that cuts back on emissions such as LED lights and natural refrigerant, the first such store being showcased in California. Target says it hopes to source 100% renewable energy by 2030, with plans to reach net-zero carbon emissions by 2040. (View source)
Spring Cleaning & Environmental Consciousness
Spring cleaning and environmental consciousness go hand-in-hand according to a new Bona/Harris Poll survey, indicating 93% of Americans are planning to spring clean this year. Within this group, 92% plan to reduce their environmental impact. Of those, 62% will be donating items while cleaning rather than throw them away, 56% will be using cleaning products that have environmentally friendly ingredients, 45% are adding plants to their home, 31% are adding an air purifier to their home, and 25% will be composting.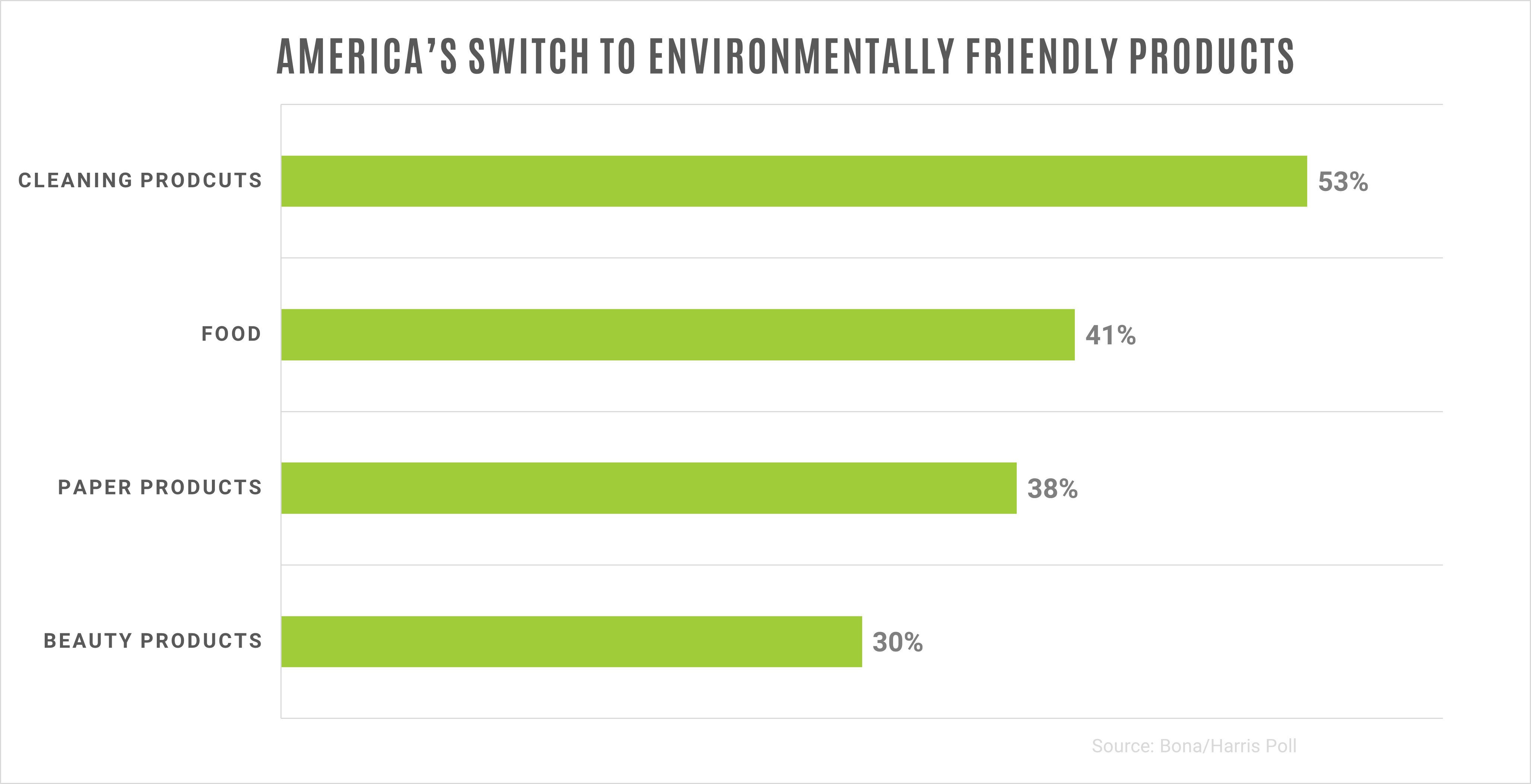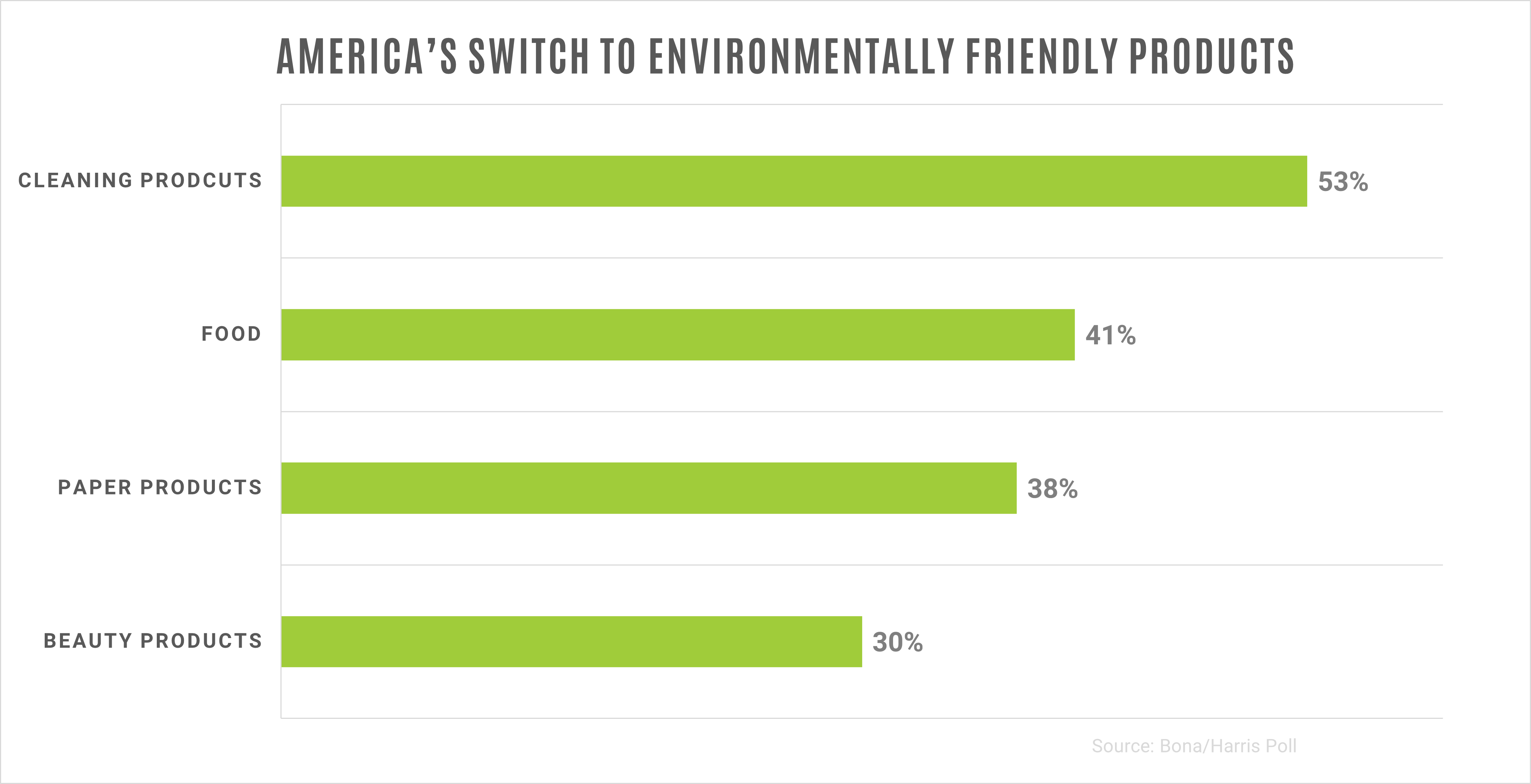 Parents of children under 18 are more environmentally conscious as 42% indicate environmentally friendly ingredients are essential to cleaning, compared to 28% of consumers who are not parents with children under 18. (View source)
Instacart Expansion
Instacart, the popular grocery delivery platform is revamping itself into a hosted omnichannel commerce solution. Called Instacart Platform, the new feature will provide e-commerce storefronts for retailers, fulfillment solutions, digital integrations with brick-and-mortar stores, advertising solutions, and data analysis tools. While initially for grocers, many different types of retailers will be able to join as CEO of Instacart, Fidji Simo said, "We started as the e-commerce and fulfillment partner of choice for grocers, and we've been building on that foundation to broaden and deepen our capabilities, in order to help retailers innovate faster than ever on their own properties." (View source)
Mobile Smart Stores
You've seen autonomous delivery robots but are you ready for remote operated mini stores? Retail automation startup, Tortoise, has recently revealed their remote-controlled containers that allow people to purchase food and other products. Retailers will be able to stock these "smart stores" with items of their choosing, consumers can interact with the containers via app or by walking up to it. The "stores" will be controlled by remote operators based in Mexico City, guiding them throughout the day to different spots, monitoring transactions, and playing audio messages. Tortoise will be providing the equipment to retailers at no cost, only charging a fee per 10% of gross sales, with claims that early results have shown a sales rate of $80/hr – $100/hr. (View source)
E-Commerce Trends
Retailers across all industries are developing roadmaps for how to better the omnichannel experience, new insights from a ClearSale consumer study showcases the key findings during the first year of the pandemic. Consumer's preferences began to shift, with 13% of consumers shopping online for the first time, it also created an atmosphere where retailers need to satisfy high expectations or risk losing customers. 40% of consumers will boycott after just one false decline during checkout, while 35% will abandon their cart if the checkout is too complex or long. As for consumer preferences when shopping online, only 20% of shoppers under the age of 55 have their card handy when online shopping, and 11% of consumers over the age of 65 want to see personalized product suggestions. (View source)
Thanks for reading!
Follow the latest industry trends with insights straight from our experts: BDS Marketing Blog.