Buzzworthy Insights – Express's Rebound
04.11.2022
Buzzworthy Insights
WAICF – AI Revolution
Artificial intelligence has become a major player in all industries, because of this, the first global AI event is taking place on April 16th in Paris, called The World AI Cannes Festival (WAICF). The day is open to the general public and will be dedicated to five zones of AI intersection: beauty, sport, art, environment, and HR. Each zone will feature its own area of speakers, demonstrations, and immersive experiences that highlight how AI is impacting that industry. (View source)
Express's Rebound
Personalization and mobile apps are the key to young consumer wallets, especially Gen-Z. Express has taken this to heart and re-engaged consumers through digital experiences on their mobile app. In addition, Express has used TikTok to feature videos of their products, earning more than 100 million views in Q4. According to company data, their app hosts 2.3 million users who visit Express five times more than consumers who shop via website or in-store, spending an average of $300 more per year. With the added features, they have seen app demand increase 72%, traffic increase 20%, and average order size increase 27%, amounting to a net sales increase of 55%. (View source)
Which Retailer Personalizes the Best?
According to Sailthru's yearly personalization study, 2022 sees two retailers take the top spot, Thrive Market and Sephora. Rounding out the top five: DSW, Best Buy, and Adidas (in that order). Thrive Market gained highest scores due to its mobile app, highlighting their personalized emails that are based on data-driven app usage. Sephora gained an equally high score with their loyalty and experiential marketing techniques. They gained equal spots due to the companies splitting the winning categories -Thrive Market won the mobile category, while Sephora won in the website category. DSW gained the third spot with their online shopping experience that mirrors in-store shopping and personalized communications. (View source)
March Mall Rebound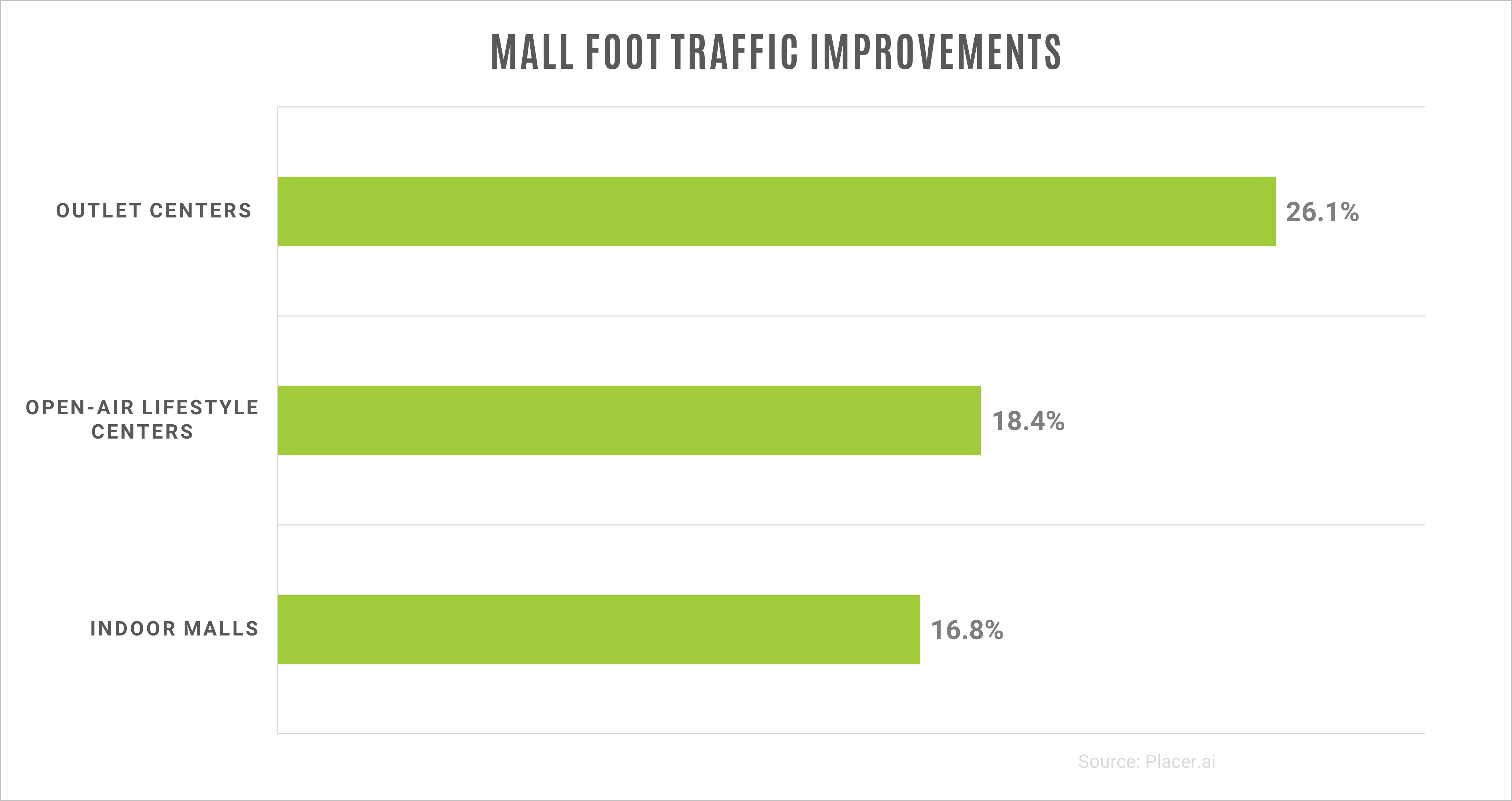 As consumers worry about rising inflation and the war in Ukraine, COVID-19 precautions have taken a backseat, returning people to malls and shopping. According to mobile device tracking data, all malls nearly matched pre-pandemic levels, with indoor malls seeing the same levels of 2019 during the week of March 14th. This comes as malls saw a decrease in January and February, most likely due to COVID-19 precautions and rising inflation. Looking forward, it will be tough to determine if traffic will continue to increase due to rising inflation and gas prices. (View source)
Metaverse Expansions
As the Metaverse continues to develop, many retailers have taken to different areas in order to develop their digital selves. Pacsun is expanding in Roblox, introducing a virtual mall called PACWORLD. The "hub" will allow users to create their own community space, with the ability to edit almost any aspect of the shops inside.
Chipotle is expanding their Roblox footprint as well, introducing a burrito rolling game that will give the first 100,000 players a real-world redeemable entrée code, upon successfully rolling a burrito. Last year, Chipotle was the first restaurant to introduce the idea of a virtual restaurant that rewards visitors with real world coupons.
Wendy's and Meta are teaming up to expand Horizon Worlds. Dubbed "Wendyverse", users will be able to engage with a replica Wendy's restaurant within the virtual world and play basketball with a Wendy's sandwich. (View source 1, source 2, source 3)
Thanks for reading!
Follow the latest industry trends with insights straight from our experts: BDS Marketing Blog.