Buzzworthy Insights – In-Store Digital Experience
10.04.2021
Buzzworthy Insights
In-Store Digital Experience
Consumers are wanting more digital capabilities in brick-and-mortar stores.
Retailers are looking for new ways to bring customers back into brick-and-mortar stores, one way of doing so, bridging the digital world with the physical store. Almost 60% of consumers prefer to do more than half of their shopping online, according to a new survey of 1,600 US consumers by Reflect. Within this, we can see prominent generational differences, one being that 80% of sub-30 consumers would be more likely to shop in person rather than online if the store has interactive screens with product comparison, product info, and/or reviews. This same category, sub-30, have only 56% preferring to shop online compared to 70% of 30 – 44-year-old consumers. Many consumers (67%) say what they miss the most about in-person shopping is interacting with products and knowing what they are getting, with 55% saying they prefer to shop in-person for food and grocery items, above all other categories. Consumers were also asked what digital capabilities they would like to see in physical stores, with selected data shown below. (View source)
Holiday Season 2021
Holiday shopping will be predominately online.
As the holiday season begins earlier due to supply chain issues, companies will start deals earlier than ever, and shopping will be done predominately online as Delta continues to surge around the world. This move online has also been driven by the shortage of staffing, creating in-store problems that have pushed consumers online with 59% noting out-of-stock items and sizes the biggest problem, according to a study of 1,600 US consumers from FullStory. Scarcity of staff is second at 50%, followed by inadequate COVID-19 precautions (59%), and 46% of consumers saying shopping in-store is worse prior to the pandemic with only 12% noting it has improved. In addition, a third of respondents note they will do more online shopping this holiday season. Where consumers will start their online shopping is shown below. (Retailers Own Site, i.e., Target, Walmart, etc.). (View source)
Experiential Retail
Canadian performance apparel brand, Duer, expanding in the US.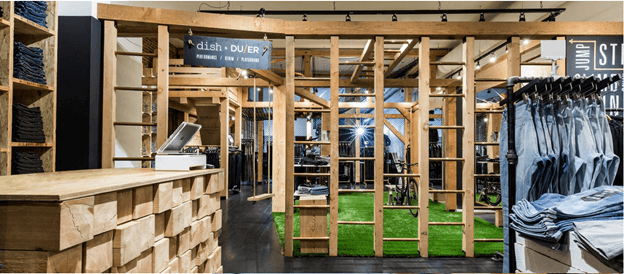 Photo: Duer
With experiential retail becoming the new store experience, Canadian performance brand, Duer, is beginning expansion within the US with the opening of their second store within the Fairfax District of Los Angeles. At the forefront of their brand, the use of natural and sustainable materials that comprise 95% of their clothing but I'm sure you've asked, how well does this clothing function? Duer has got you covered with their interactive and experiential design dubbed the "performance playground", containing multiple features such as ladders, a bike station, and swings enabling you to test out their clothing in various settings. In addition, they have a hammock that sits 7ft off the ground that allows customers to hangout and view the store floor. The LA store will be a smaller version of their flagship store in Vancouver, said to feature only swings. (View source 1, source 2, source 3)
Online Shopping Cart Abandonment
What is causing people to abandon their online carts?
As online shopping continues to increase, consumers are becoming more particular with whom they shop with, abandoning carts and not shopping with retailers that create frustrating experiences. The greatest challenge for online shopping (73%) was difficulty finding products, and surprisingly 6% of consumers reported they look for products page-by-page, according to a survey of 1,500 US and UK consumers from Qubit. In addition, more consumers in the US are shopping via mobile compared to the UK, 41% vs 30%, with both percentages expected to increase as more consumers begin shopping on social media sites such as Instagram and Facebook. US consumers are also expected to shop more this holiday season than in 2020, 32% vs 28%. Interestingly, the top customer experience challenge indicated (88%) was that they are faced with an overwhelming amount of product choices. To address these issues, retailers will want to customize targeting in order to put the right products in front of each individual, but this comes at a challenge with 37% of consumers saying that product recommendations are rarely tailored to them. (View source)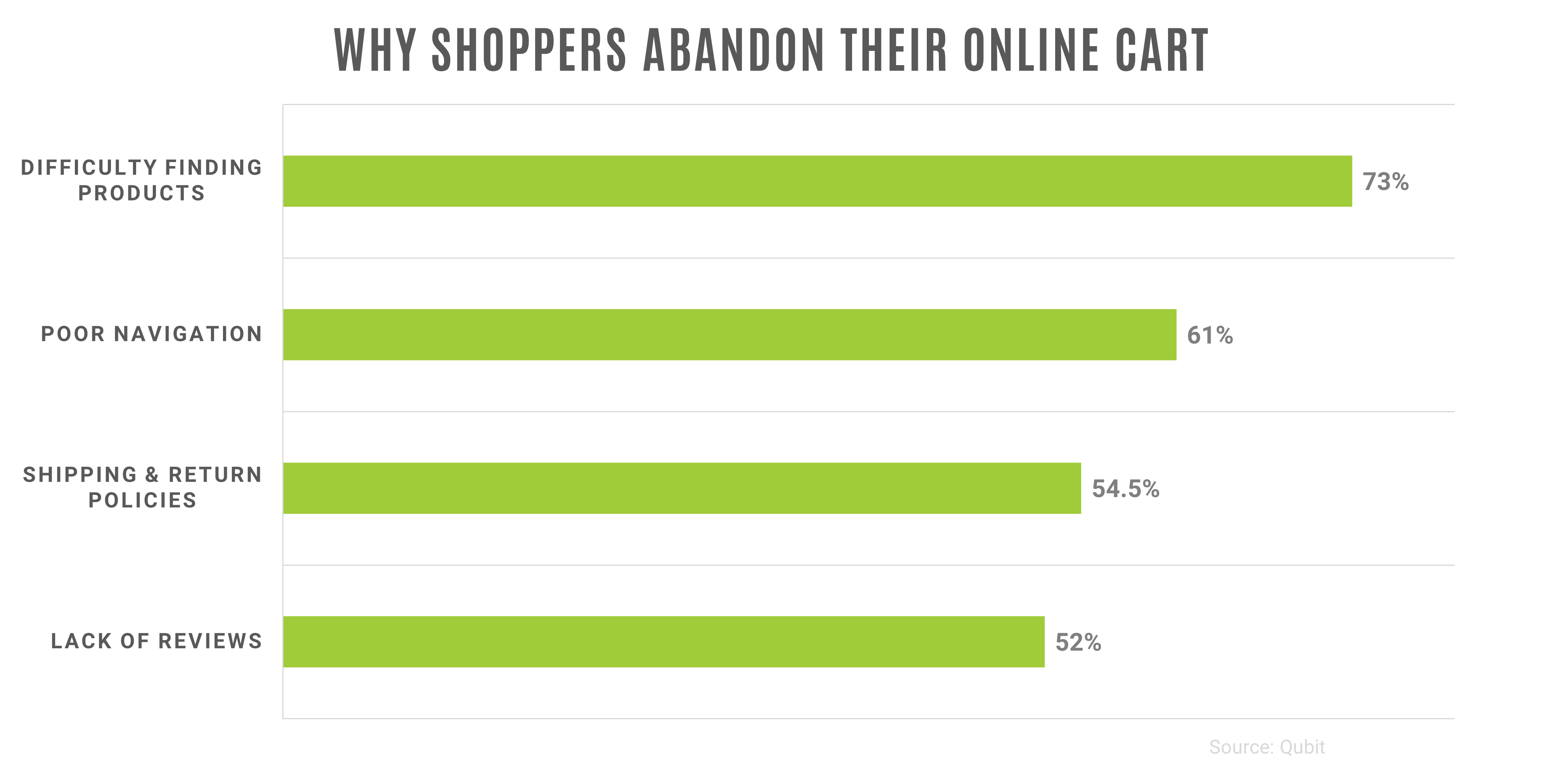 AR-Based Shopping
Etsy to introduce new interactive AR environment.
The Etsy House is the newest addition to the ever-expanding AR space, allowing users to "walk through" a digital home that features products that have won Etsy Design Awards in the holiday gifts and décor space, along with proprietary furniture items. The consumer will also be able to socially promote the item via Facebook, Instagram, and/or Pinterest as well as purchase the product, Etsy is also offering certain purchasable items on a traditional page in its e-commerce site. While AR is nothing new, this year marks the beginning of retailers incorporating it into such an idea with Sam's Club first to do so by opening four AR pop-up outdoor spaces. These pop-ups featured buy now options and unlike Etsy, behind-the-scenes set-up, informational videos, and tips from each designer, along with the ability to view their expanded outdoor collection. (View source)
Thanks for reading!
If you'd like Buzzworthy Insights sent to your inbox weekly, subscribe to the newsletter.