Buzzworthy Insights – Location-Based Mobile Marketing
05.09.2022
Buzzworthy Insights
Location-Based Mobile Marketing
Joann Fabrics is improving their in-store experience through mobile app optimization. In partnership with Radar, a geofencing platform, Joann's is making it easier to find products in-store and provide coupons based on the user's location. One example, If the consumer using the app is within a store geofence, and they are looking at a product that is not in stock, the software will display a free shipping coupon, encouraging the consumer to buy the product right then. While many consumers are opting out of sharing data, 89% of Joann's app users opted to share their location in exchange for savings and a more seamless way to purchase items. Since activation of these services, Joann claims it generated more than 25,000 incremental orders with a ROI of 718%. (View source)
Small Business Outlook
In time for small business week, Chase's new survey reveals that nearly half (48%) of small business owners are feeling more upbeat about their company's performance, citing strong technology infrastructure and new contingency plans in place to manage unexpected disruptions. New technology is at the forefront of business mindset, closely followed by entrepreneurial training and workforce improvements. Almost 3 out of 4 (73%) small business owners are likely to adopt new technology this coming year, 71% are interested in entrepreneurial training and/or mentorship to help run their business, and 66% are likely to invest in training and development for their workforce. (View source)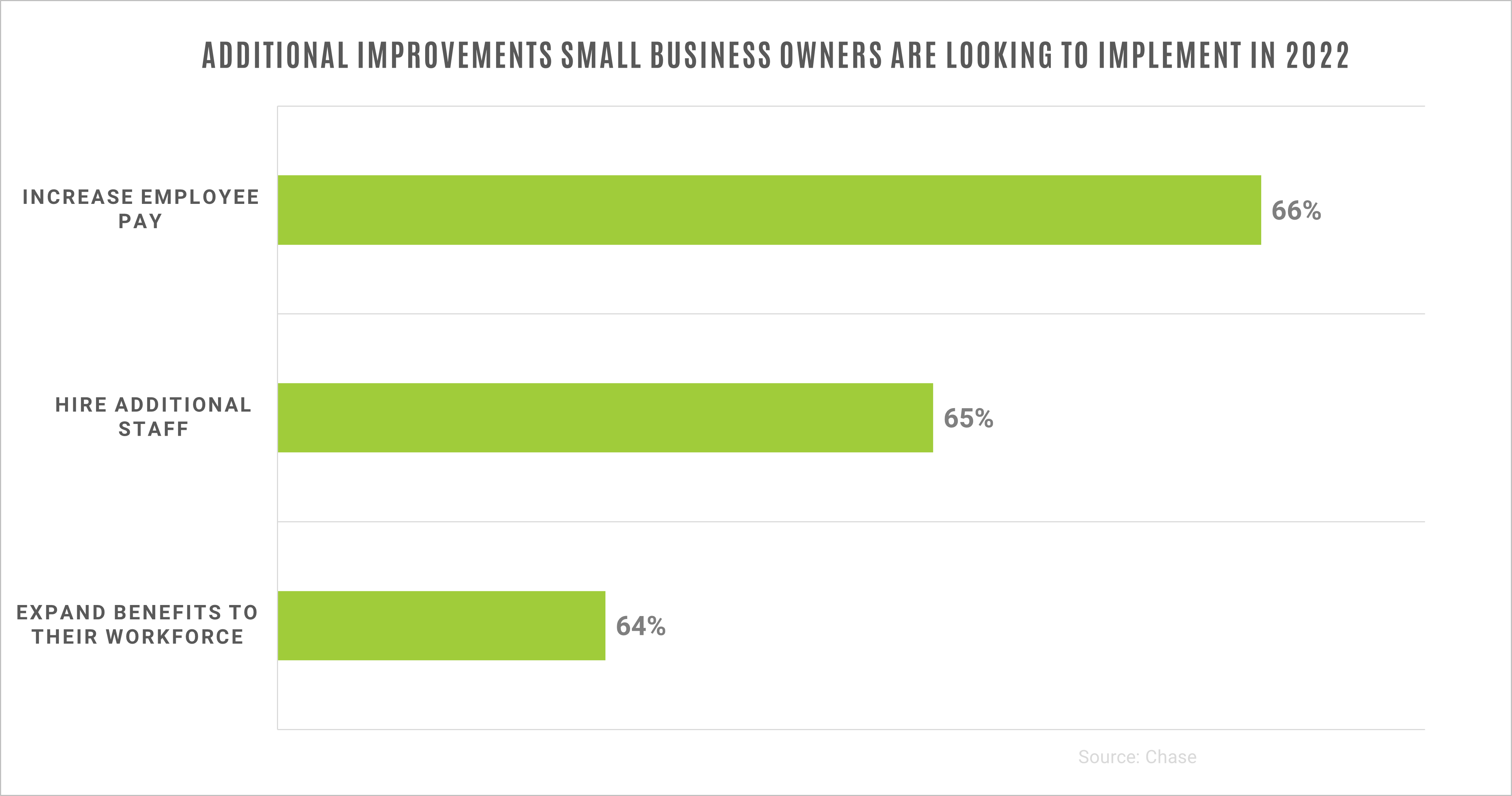 Genius Gems Flagship Store
Self-described as a STEM experience for all ages, Genius Gems is building their first flagship store in Manhattan, opening late fall 2022. The 10,000-sq-ft two-floor space will feature a retail store, café, play areas, and event / party rooms. The main play area will allow guests to interact individually, and in teams, with a vast array of magnetic tiles. Additionally, there will be dedicated rooms for a variety of activities like marble shoots and slime making. Tickets are $29 per person. Genius Gem's also offers award winning STEM programs for children ages 4 – 12, occurring within private rooms of the store. (View source)
Resale Programs
With sustainability top of mind for all involved with the shopping journey, secondhand shopping has become a great interest. Mckinsey and Company projects the secondhand market to grow 10% to 15% over the next decade. Dick's Sporting Goods and Target are improving their commitment to sustainability by launching resale programs. Dick's program, in partnership with Out&Back, will be accepting outdoor gear at certain Dick's and Public Land stores for "instant cash payments". In addition, Dick's and Out&Back will be donating 1% of each buyback to the organization 1% for the Planet. Initially set for outdoor products like tents and backpacks, more categories will be added on in the future.
In partnership with ThredUp, Target is looking to enter the resale market for the second time, initially partnering with them in 2015. The initial offering will include hundreds of thousands of items from Target's own brands and ThredUp's brands. ThredUp views the secondhand market reaching $77 billion in four years. (View source 1, source 2)
Snapchat Virtual Try-On
As Snapchat continues to ride the wave of rapid technological adoption, a new suite of AR content creation and shopping tools is being launched, including a new "Dress Up" feature. The new lenses feature allows users to virtually try-on clothes, expanding upon their initial AR-based shopping features that were introduced earlier last year. Any brand will be able to utilize this capability, only needing to have their lenses in their Snapchat brand profile. In addition, they will be expanding upon their 3D modeling of product categories like furniture and handbags, allowing users to see them in more detail or how it will fit in a space. (View source)
Thanks for reading!
Follow the latest industry trends with insights straight from our experts: BDS Marketing Blog.