Buzzworthy Insights – Mask Guidelines
08.09.2021
Buzzworthy Insights
Mask Guidelines
The CDC now recommends that people wear masks in public regardless of vaccination status.
Many retailers are revising their in-store mask guidelines due to announcements from the CDC and the rising spread of the COVID-19 delta variant. It is now recommended that masks should be worn by both vaccinated and unvaccinated people in public, indoor spaces in areas where there is high transmission of COVID-19.
A few retailers updated their mask guidelines as follows:
Best Buy: Requires all employees, contractors, and vendors to wear face coverings in stores, services or supply chain facilities, regardless of vaccination status or county transmission. Disposable face coverings are available for customers upon their request.
Target: Requires face coverings for its employees and 'strongly recommends' the same for shoppers in areas with high risk of transmission.
Walmart and Sam's Club: Requires employees in U.S. counties deemed at high risk of COVID-19 transmission to wear a mask, regardless of vaccination status.
Kroger Co.: 'Strongly encourages' all employees and customers to wear masks inside, regardless of vaccination status.
The Home Depot: Requires all employees, vendors, and contractors to wear a mask indoors at all U.S. stores, distribution centers, office locations, and customers' homes or businesses, regardless of vaccination status. Customers will be asked to wear masks while in stores and will offer masks to those who don't have one on hand.
In this new round of mask guidelines, Apple is the only retailer that has made mask wearing mandatory for both employees and customers. (View source)
Will Habits Change Post-Pandemic?
COVID-19 has changed shopping habits permanently.
According to a recent Shopkick survey, 66% of U.S. respondents say they will always be stocked up on essential goods when it comes to how the pandemic has changed their shopping habits. 52% say they will make fewer but bigger shopping trips from now on, while 44% say they will buy more online.
In-store precautions around cleanliness and health are still as important as ever, regardless of vaccination status. Most respondents expect retailers to have disinfecting spray on hand (83%), keep plexiglass barriers at checkout (66%), enforce social distancing measures (54%), and require employees to wear face coverings (54%). A good of number of respondents want shoppers to be required to wear face coverings (42%) and limit in-store capacity (29%). (View source)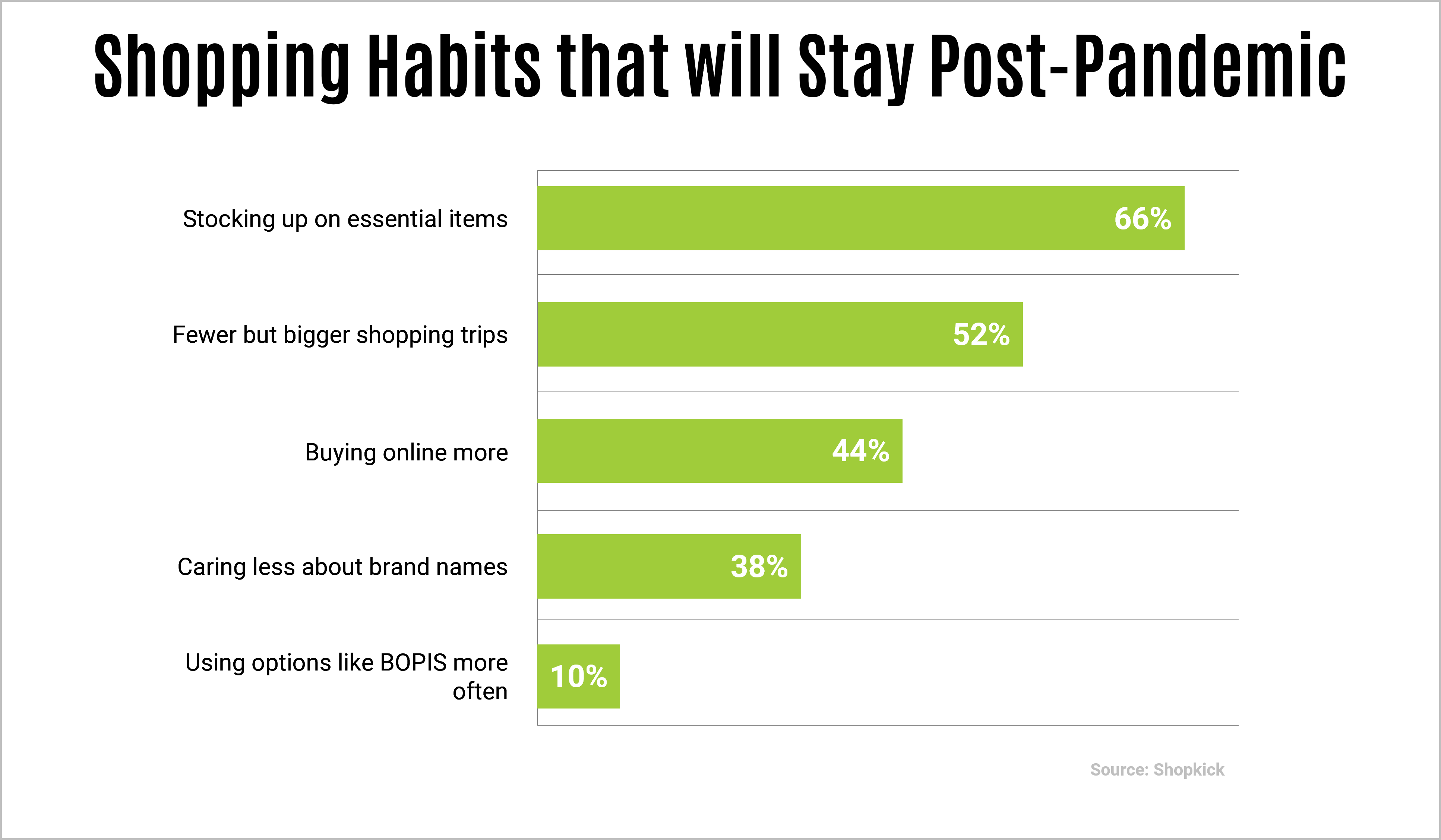 Store of the Future News
Victoria's Secret to test a new 'store of the future' format this year.
Lingerie retailer Victoria's Secret plans to launch three 'stores of the future' this fall with another ten locations launching in 2022. Most of these new stores will be in off-mall strip centers, to reach customers in a more flexible environment and advantage of foot traffic in off-mall locations.  Victoria's Secret isn't the only retailer to shift away from shopping malls. Gap Inc. recently announced that 80% of its sales come from outside of malls, whether its online, in strip mall centers, or street-level locations.
Additionally, both the 'stores of the future' and existing locations are in the process of an interior refresh. Victoria's Secret stores will now have a 'modern and feminine feel', replacing dark fixtures with wood and lighter tones. The retailer will also bring in mannequins in extended sizes to promote its more inclusive image. (View source)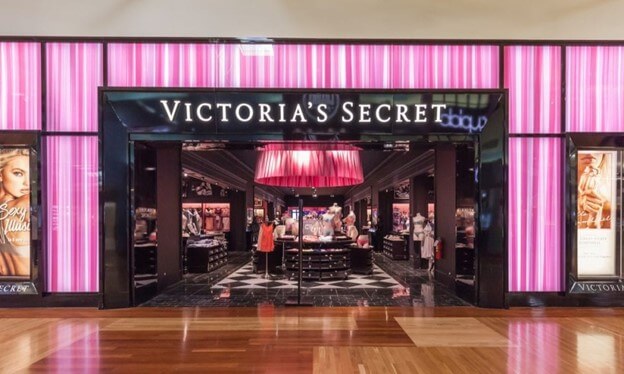 Photo: PYMNTS/Victoria's Secret
Holiday News
Store closures on Thanksgiving will push consumers online and likely continue through the season.
The pandemic-driven trend of stores closing on Thanksgiving Day will make e-commerce more crucial than before the pandemic as consumers won't want to miss out on promotions. This year, it is projected that e-commerce will make up 18.9% of total holiday sales this year, reaching $206.88 billion and up 17.5% from 2020. Non-e-commerce holidays sales are forecast to reach $885.99 billion this year (excluding travel, event tickets, food service, and bar sales).
Consumers have grown accustomed to online shopping in the last year due to the pandemic and may choose the e-commerce route for convenience. They can avoid long lines that are typical for holiday shopping. Starting the Thanksgiving weekend with online shopping may help set the stage for continued use through the rest of Holiday 2021. (View source)
AR Tools and Basketball
Reebok's mobile tool helps kids in cities create makeshift basketball courts.
Reebok launched an AR tool to help its users gauge the dimensions of a regulation-sized basketball court. The tool was built to help kids and teens in urban cities create courts using the environment around them, such as parking lots, alleyways, walls, and fences. The technology even shows where free-throw, three-point lines, and 10-foot hoops should be placed. When positioned at least 10 feet away, the camera provides an overlay that users can mark with chalk or tape to create the court's boundaries.
The release of this tool is part of Reebok's 'Courting Greatness' campaign for fall and winter and pays homage to inner-city youth's 'grit and creativity as well as accessibility issues in urban spaces.' The Courting Greatness AR tool exists on its website (courtinggreatness.com) so users don't have to download an app to use it. In addition, Reebok is tasking local artists in several cities to create their own playable courts, bringing an experiential element into this campaign. (View source)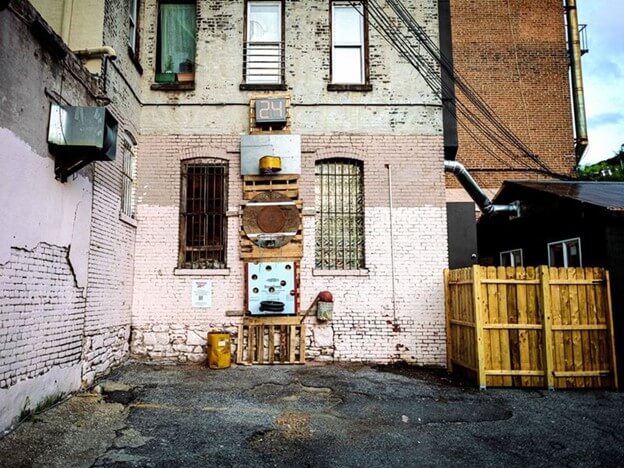 Photo: Retail Dive/Reebok
Thanks for reading!
If you'd like Buzzworthy Insights sent to your inbox weekly, please subscribe to our newsletter.
Sign up here: http://eepurl.com/hukcCn