Buzzworthy Insights – Retail Incubator Helps Online Businesses Go Offline
08.23.2021
Buzzworthy Insights
Retail recruitment incubator transitions online retailers into brick-and-mortar.
The city of Decatur, GA and the Downtown Development Authority (DDA) will launch a 'retail recruitment incubator' that lets e-commerce-only businesses test their concepts in a physical store for six months. The incubator consists of two malls and the renovated downtown commercial district. The city's goal is to promote economic growth and innovation in Decatur, a town located six miles northeast of Atlanta. The DDA has already contributed $25,000 to the project.
The incubator features a brick-and-mortar retail training and mentorship program from successful members of the community. Applicants must have spent two years in business, submit a physical retail business plan, and have less than 10 employees to be considered. The first six winners will be announced next month and will move into their new stores mid-October. (View source)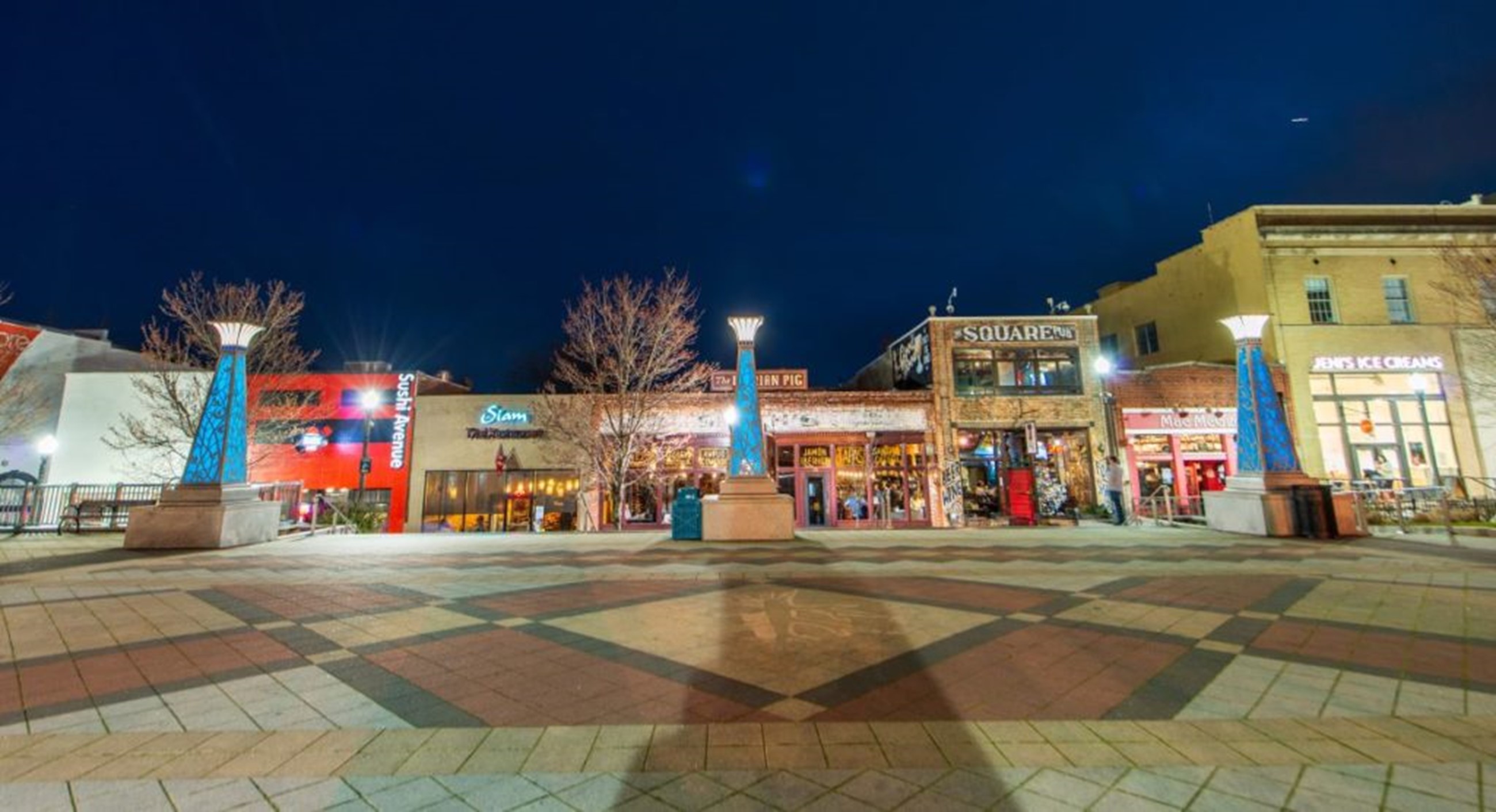 Photo: Decatur Downtown Development Authority
Walmart Takes on Best Buy
Best Buy's Geek Squad has a new rival in Walmart.
Walmart is launching a new tech program called 'Tech Services Initiative' in select stores in the Northwest Arkansas and Dallas area. Like Best Buy's Geek Squad, Tech Services Initiative offers in-store, in-home, and remote technology support for an annual fee of $89.99. Customers can sign up online or in-store. Walmart is in the process of rolling out to new locations based on positive customer response.
Tech Services Initiative provides members with one year of McAfee Total Protection to defend 10 devices against viruses and online threats. The devices include phones, computer, tablets, smart home devices, TVs, printers, and networking hardware. Any device brand will be supported, regardless of its place of purchase. Also featured in the program are 24/7 call centers, unlimited troubleshooting and repairs, and unlimited PC tune-ups. (View source)
Consumer Sentiment Falls
Early August had one of the biggest drops ever due to Delta variant concerns.
Consumer sentiment, measured by the University of Michigan's Consumer Sentiment Index, fell 13.5% in July to an early August reading of 70.2. This is the lowest sentiment score since December 2011 and is lower than April 2020's 71.9 level. The spread of the COVID-19 Delta variant was the cause of this dramatic loss in confidence for the first part of August.
What does this score mean? Consumers feel that the economy's performance will 'diminish' over the next several months due to the Delta variant. The sudden drop also reflects an emotional response in hoping that the end of the pandemic was in sight. The losses in early August were widespread across age, income, education, and across all regions. When it comes to the economy, the losses were also widespread. Views of both personal finances and overall expectations for the economy, such as unemployment, have suffered. Soon consumers will adapt and form more reasonable expectations as the 'new norm' shifts yet again. (View source)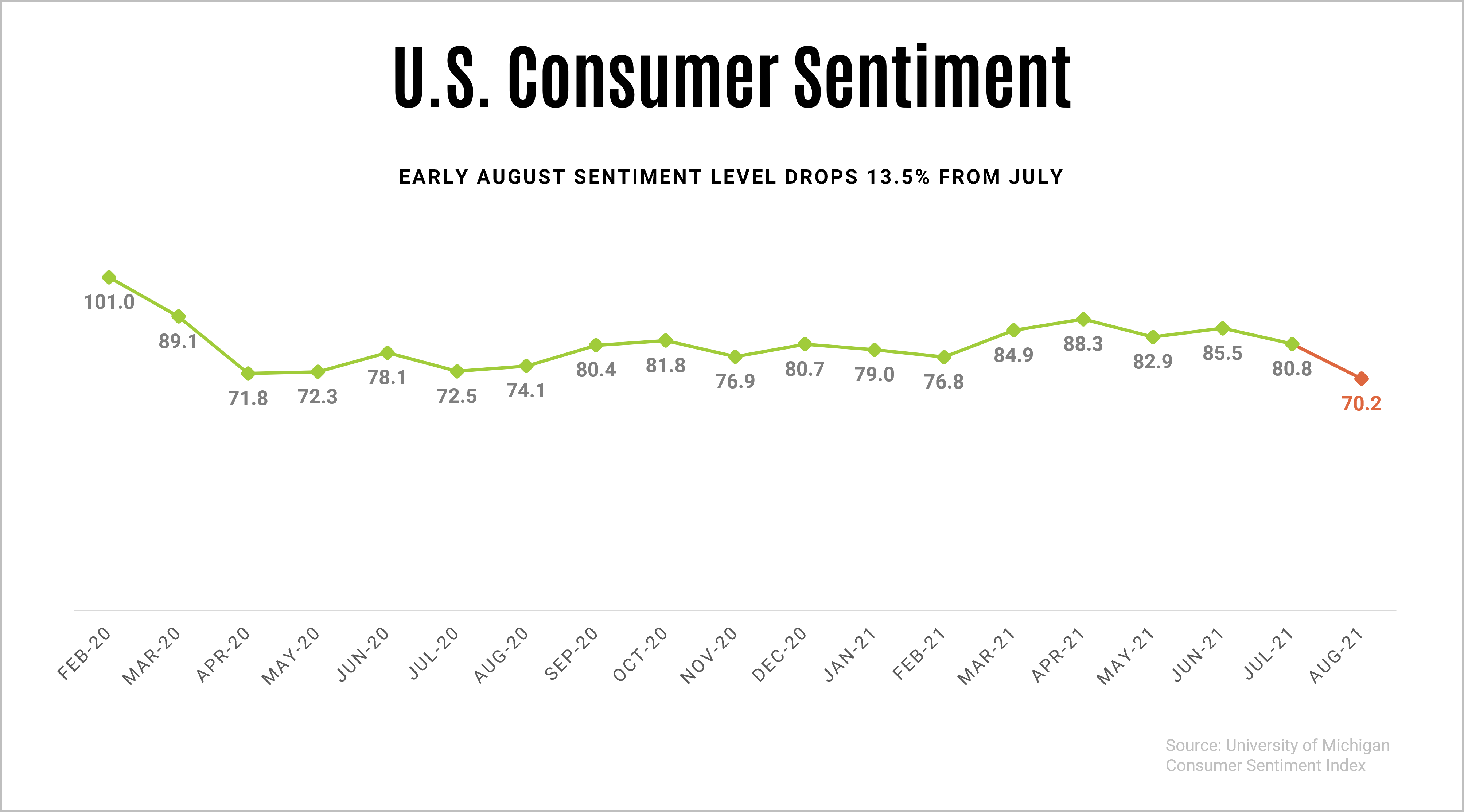 Adidas Sells Reebok
Adidas enters deal to sell Reebok to Authentic Brands Group for $2.5 billion.
Retail brand management conglomerate Authentic Brands Group has entered into an agreement to purchase Reebok from Adidas for $2.5 billion. The transaction is expected to be completed in the first quarter of 2022 and will be paid mostly in cash when the deal closes. This news does not come as a surprise as Adidas has said it was planning to sell the underperforming brand as part of Adidas' new strategy. Adidas originally purchased Reebok in 2006 for $3.8 billion.
Authentic Brands Group has said that they've been interested in Reebok for many years as the brand has 'expansive global distribution' and considers it an iconic brand with many loyal customers. Authentic Brands' goal is to maintain Reebok's global footprint in retail, wholesale, and e-commerce channels and position it as one of the world's leading brands. (View source)
Health & Beauty Surge
The health, beauty, and personal care category will see a rise in e-commerce sales.
Health and beauty e-commerce sales are expected to grow three times faster than brick-and-mortar sales in the next 5 years. Between 2021 and 2026, online category sales have a compound annual growth rate (CAGR) of 12.1% while store-based sales' CAGR is 3.3%. Consumers are expected to buy an additional $156 billion of health and beauty products online during this timeframe, with e-commerce sales reaching $358 billion by 2026. The entire health, beauty, and personal care category is expected to be worth $1.34 trillion in retail sales worldwide in 2026.
The health, beauty, and personal care category includes a range of product categories including cosmetics, skincare, hair care, body care items, vitamins and supplements, and prescription and over-the-counter drugs. Items that had exclusively been purchased in-store are available online and are now increasingly mobile-first purchases. Brands and retailers have been adapting to this buying behavior by innovating digital technologies, especially with the onset of the pandemic. (View source)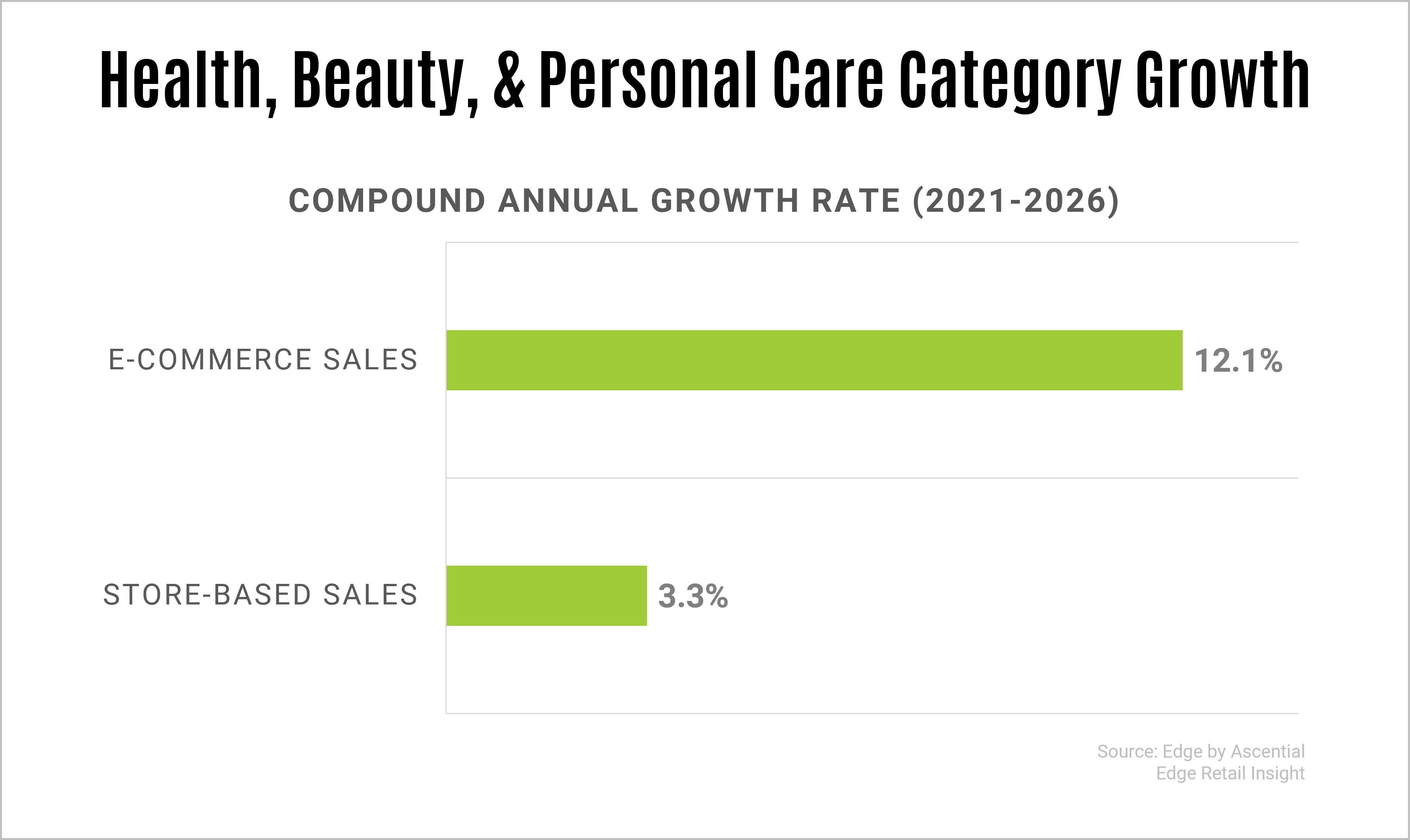 Thanks for reading!
If you'd like Buzzworthy Insights sent to your inbox weekly, please subscribe to our newsletter.
Sign up here: http://eepurl.com/hukcCn