Buzzworthy Insights – The Future Of Retail
07.11.2022
Buzzworthy Insights
E-commerce Impact of Video
Brands are always looking for new ways to optimize marketing campaigns. According to a new survey from Brightcove, 48% of respondents indicated that videos increase confidence in their online purchase, and 51% view video content produced by other customers as the most trustworthy type of video. The most common types of videos being watched are product demonstration/how-to-videos (54%), and product overview/detail videos (45%). As livestream and virtual shopping experiences grow, one in five respondents indicated they had attended one, and over half attending made a purchase. This number rises for respondents who indicated they spent the most time online, with 25% having attended a live shopping experience, and 80% made a purchase. (View source)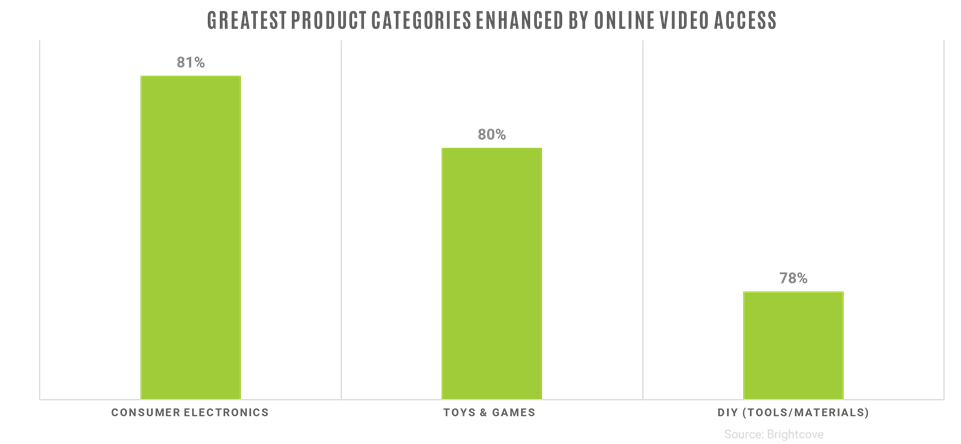 Metaverse Commerce
Gen – Z and Millennials are shaping up to be the generations that fully embrace the metaverse. According to a new study from Zipline, 80% of Gen – Z is "familiar" with the metaverse and 51% have participated in it through gaming, purchasing NFTs, or other activities. Millennials have comparable levels, 84% are familiar with the metaverse, and 37% have participated. 83% of respondents across the generations surveyed (Gen X, Millennials, and Gen – Z) indicated gaming to be main avenue for participation in the metaverse. The primary challenge to retailers will be overcoming a lack of understanding as 43% of Gen – Z, 43% of Millennials, and 53% of Gen – X do not understand the metaverse. While many do not understand what it fully is, 85% of Gen – Z, 75% of Millennials, and 69% of Gen – X are interested in hybrid in-store mixed reality experiences that leverage AR and VR technologies for online shopping and engaging with friends – both virtually and in-person. (View source)
Revamping Delivery
Improving the customer experience is pivotal for keeping long-term retention levels high. Many retailers are looking towards delivery services to improve their experience. Kirkland's home décor and furnishings will be partnering with Ryder System Inc. to offer in-home delivery and disposal. The new service will provide customers with at-home delivery of nearly all products, light assembly, and packaging disposal of large home décor, and outdoor/indoor furniture products for a flat fee.
Walmart is pushing even heavier towards supplementing their Walmart+ program, revamping their InHome delivery service into an add-on for Walmart+. The service allows customers to order groceries without the need to be at home or schedule a pick-up time, you can have them delivered into your kitchen or garage fridge. Walmart claims this service has "one of the highest customer experience ratings in the business" and will be growing their delivery spot capacity by 25% this year to meet growing demand.
Amazon UK is looking to making more sustainable deliveries within Central London, introducing a "micromobility hub" that will be home to the first fleet of e-cargo bikes and walkers (on-foot delivery staff). Along with existing electric vans, Amazon is looking to make more than five million deliveries a year across Central London, moving the company closer to its "Shipment Zero" mission to deliver 50% of Amazon shipments with net-zero carbon emissions by 2030. (View Source 1, Source 2, Source 3)
Macy's Move to Web3
Web3 will continue to show promise for brands despite recent fears. Macy's this past holiday utilized the social platform, Discord, to introduce their new series of free NFTs to promote the 46th edition of their Fourth of July fireworks celebration. The set of 10,000 Firework NFTs is built upon the Polygon blockchain, featuring Classic, Rare, and Ultra Rare designs that showcase graphic elements from the celebration. For NFT collectors, Macy's says more offerings are being planned for the future. (View source)
Early Holiday Shopping Predictions
Very early in the year, Salesforce has released shopping predictions for this holiday season. Shoppers are planning to shop earlier to avoid prices hikes, 42% of shoppers worldwide, and 37% in the US plan to start buying gifts earlier – the main behavior change this holiday due to inflation, according to new Salesforce research. Pricing will continue to be a main factor as half of all shoppers are planning to switch brands for a lower-priced competitor, 17% of global, and 15% of US shoppers indicate they are unsure if they will buy any gifts this year. Apart from price, 83% of shoppers will gravitate towards sustainable brands and products, 42% will consider even paying more for sustainable shipping options or select a longer delivery window, and 46% of shoppers would consider purchasing an NFT. Overall, Salesforce predicts that physical stores will drive growth across all channels, retailers with physical stores will see high in-store numbers and grow online sales at a rate 1.5 times faster than those without. (View source)
Thanks for reading!
Follow the latest industry trends with insights straight from our experts: BDS Marketing Blog.