Buzzworthy Insights – The Return to In-Store
10.25.2021
Blog
,
Buzzworthy Insights
The Return to In-Store
Physical stores will see the shining light return as new research from Forrester reports 72% of U.S. retail sales will occur in brick-and-mortar stores in 2024. As more people get vaccinated and mandates are lifted, we will continue to see the percentage of in-person shoppers rise to this reported number. The return to normal will encompass many new changes for physical stores, with customers top preference for in-store shopping to test out products (47%), retailers will be looking for new ways to redefine this experience, building brand loyalty in the process. If you are asking yourself, how do I even start building this experience? Forrester has recommended using a "6E" strategy to build up meaningful experiences and they have kindly outlined these "E's", which you can find in the linked source below. The biggest challenge to this, getting consumer consent to share personal data in order to implement personalized experiences. (View source)
Holiday Season 2021
What is driving the modern consumer this holiday season?
Consumers have noticed the supply chain issue, due to this, price is no longer the leading determination for choosing a retailer to shop with, fast and free delivery is the new important at 57%, according to a new Coresight U.S. Holiday Insights Survey. Product pricing was second, followed by easy and free product returns for online orders. Surprisingly, discounts and promotions came out in fifth indicating that consumers are no longer waiting to purchase what they want. They are buying right after they research with 87% of consumers concerned for late deliveries and 41% unlikely to shop with a retailer again if they receive a late delivery, according to a survey from Loqate. In addition, consumers are spending more online this holiday season with a 7% YoY increase, up to 59% from the 2020 holiday spending. Due to the rise of the Delta variant, we are seeing those aged over 60 accounting for this increase, as 71% in this group report spending more than last year on online holiday shopping. (View source 1, source 2)
Reimagining the Mall Experience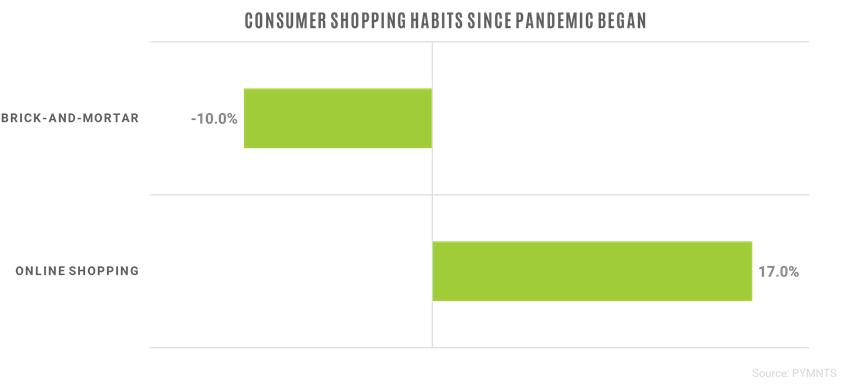 Malls are getting a revamp! As shopping centers around the U.S. experienced double-digit sale loses before the pandemic began, issues brought up since COVID-19 have only exacerbated the issue. The solution, bringing eSports arenas into the vacancies. Simon Property Group has already experimented with this, opening a venue within the Mall of Georgia in early 2020 but due to the pandemic, the arena is still in its infancy. Mall of America is now taking center stage by announcing they will include a new eSports broadcast studio and gaming venue in early 2022. As eSports continues to grow and the U.S. expected to have a competition audience exceeding 26 million this year, many more companies will begin targeting this growing consumer base. Other attempts at revamping malls have been conducted, Citadel Mall in Charleston S.C. installed a basketball court within their mall and earlier this year Simon opened yet another "luxury athletic resort experience", similar to a full gym with aquatic resources. (View source)
AR Sampling of Products
Virtual trying-on of products is becoming a reality as Jane Iredale's new ad fuses interactive AR technology with YouTube's TrueView in-stream ads, giving viewers the option to skip the ad after 5 seconds. MAC cosmetics was the first to test this idea back in 2019 when the idea was first released, experiencing 30% of viewers activating the experiences, spending an average of more than 80 seconds virtually sampling the product. Jane Iredale's new ad saw results similar to MAC, experiencing 11% click-through rate, five times higher than industry standard, an average of 23 seconds spent sampling the product, and a surprising view-through rate that was 73% higher than non-AR TrueView in-stream ads. (View source 1, source 2)
Best Global Brands
Apple, for the ninth consecutive year, takes the #1 spot.
Interbrand has released their yearly Best Global Brands report and yet again, Apple remains on top. Rounding out the top five are Amazon, Microsoft, Google, and Samsung. Amazingly, the top three brands (Apple, Amazon, and Microsoft) make up nearly 63% of total value for the top ten brands. Brand value is determined by three criteria: financial performance, role in purchase decisions, and competitive strength. On average, brands increased in value by 10% with tech companies experiencing the largest growth at 23%, followed by the beverages and sporting goods categories. There was only one new entrant to the top 100, Sephora, making LVMH the first company to ever have five brands in the top 100 with Sephora (#100), Hennessy (#95), Tiffany & Co. (#92), Dior (#77), and Louis Vuitton (#13).  The fastest growing was Tesla, Salesforce.com, and PayPal with Tesla growing the fastest at an "unprecedented" 184%, jumping from #40 to #16 in the rankings. (View source)
Thanks for reading!
If you'd like Buzzworthy Insights sent to your inbox weekly, subscribe to the newsletter.