Buzzworthy Insights – E-commerce & Confidence Rises As Consumers Expect 'Normal' To Make A Comeback
05.10.2021
Buzzworthy Insights
Digital commerce spending will pass $11 trillion in 2021.
Global digital commerce spending is set to rise 11.5% year-over-year and will reach more than $11.6 trillion by the end of 2021, up from $10.5 trillion during 2020. The success of digital solutions during the pandemic means that consumer behavior will become increasingly digital, rather than return to pre-pandemic levels. Mobile commerce will account for 73% of all digital commerce transactions by value in 2021, rising to 79% by 2025.
Remote physical goods purchases will account for the largest transaction value of any segment in 2021 at 22% of the total, followed by money transfer, and QR code payments. However, contactless mobile payments will have the highest rate of growth, increasing over 242% in value between 2021 and 2025. Mobile apps are the dominant force in digital commerce, with user experiences becoming critical as products become widely available. (View source)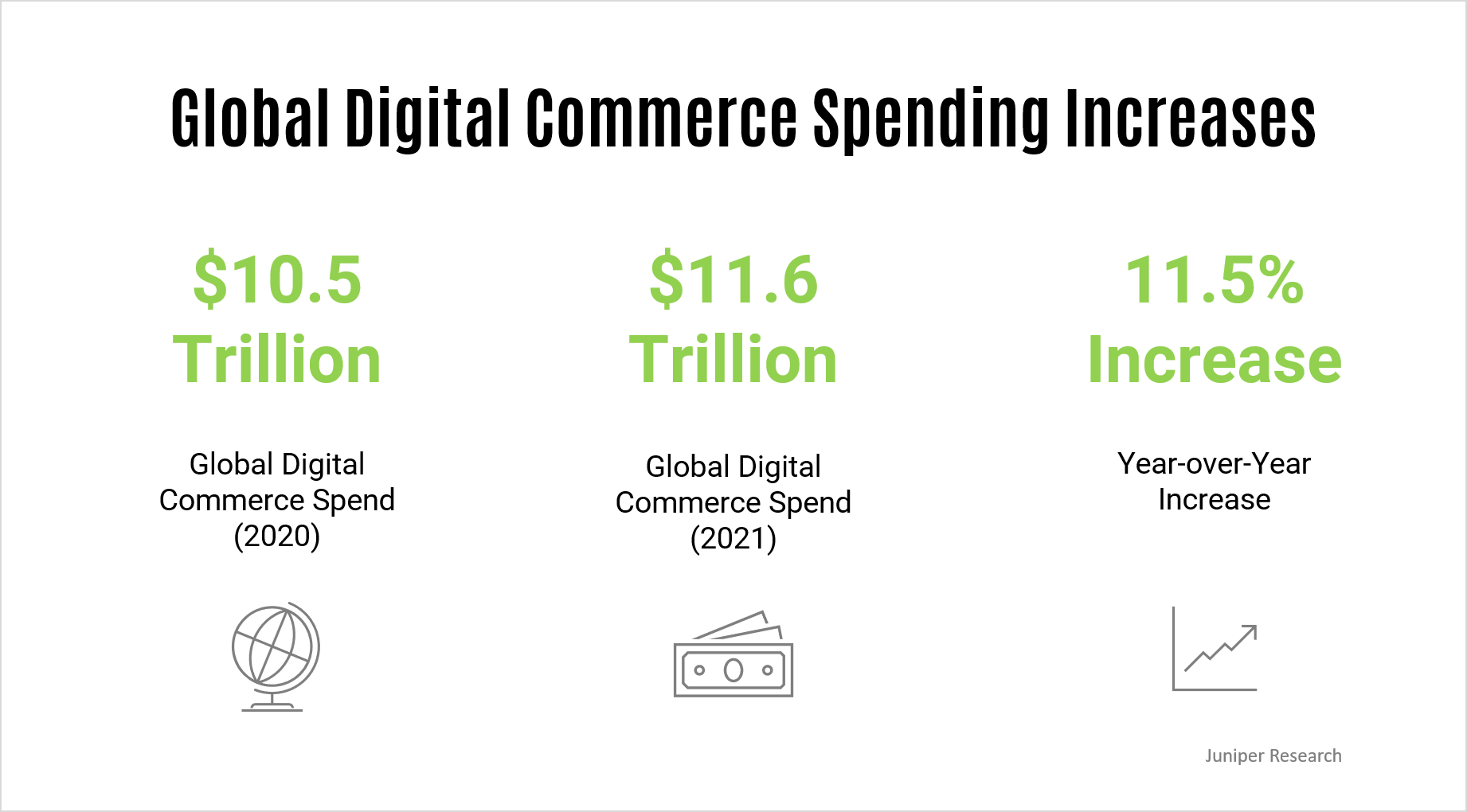 Consumer confidence continues to 14-month high.
Consumers' outlook on the economy increased for the fourth straight month in April and reached its highest level since before the start of the pandemic. The Conference Board's Consumer Confidence Index rose sharply again in April, following a substantial gain in March. The Index now stands at 121.7 up from a revised 109.0 in March.
Consumers' assessment of current conditions improved significantly in April, suggesting the economic recovery strengthened further in early Q2. Consumers' optimism about the short-term outlook held steady this month. Consumers were more upbeat about their income prospects, perhaps due to the improving job market and the recent round of stimulus checks. Vacation intentions also posted a healthy increase in April, likely boosted by the accelerating vaccine rollout and further loosening of pandemic restrictions. (View source)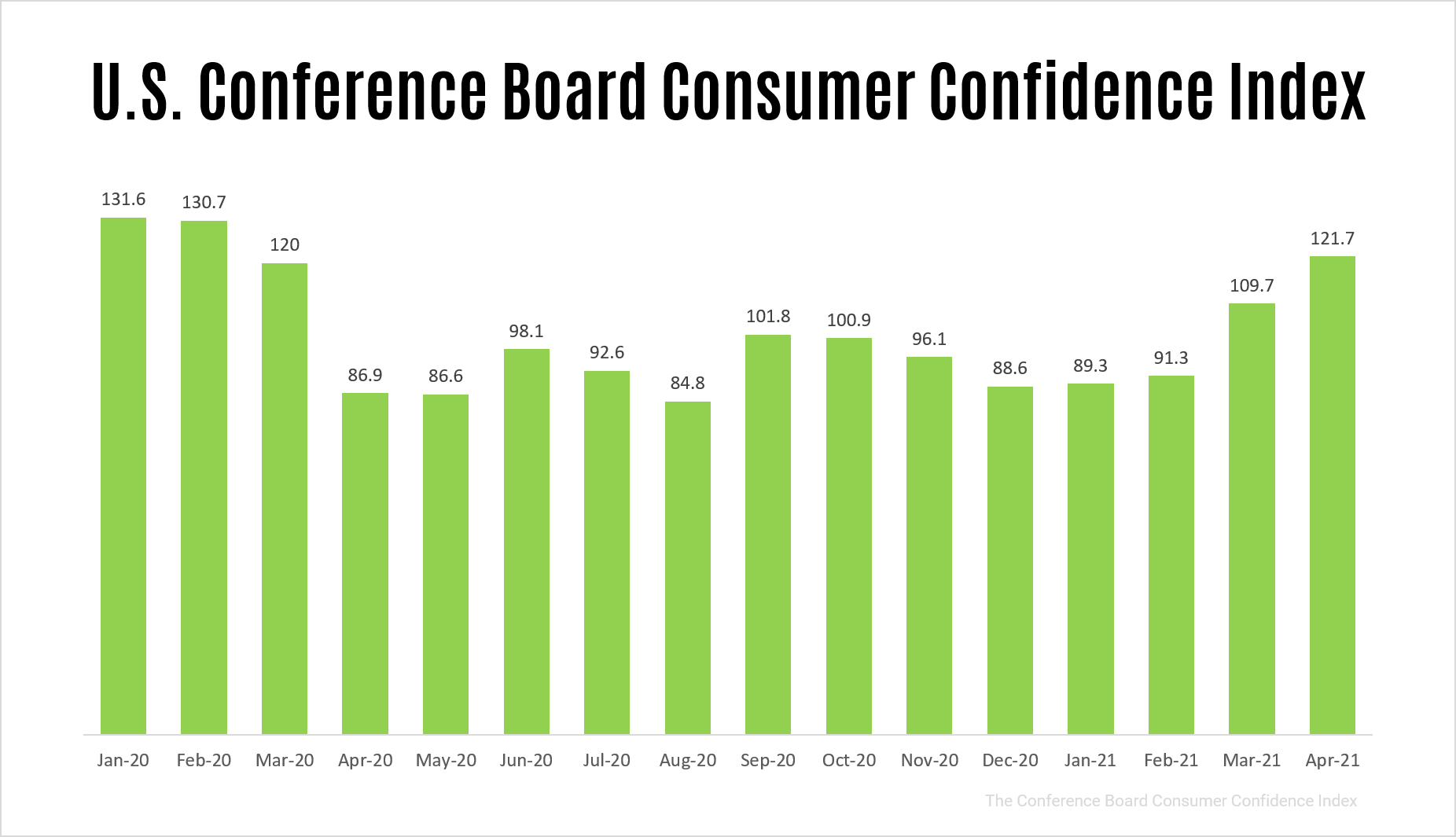 Most Americans anticipate "normalcy" to return by July 4th.
Nearly a quarter of consumers (24%) say they have already celebrated at least one 2021 holiday normally, and 59% expect a return to normalcy on or before the 4th of July. However, readiness for holiday "normalcy" varies based on vaccination level.
Consumers who do not plan to get the vaccine are twice as likely to say they are ready to celebrate holidays on a larger scale, and 57% say they are ready to celebrate holidays normally.
In contrast, fully vaccinated consumers are the most cautious group, with 36% saying they will ease back into normal celebrations, and 16% planning to stick to small-scale celebrations for the foreseeable future, even after restrictions are lifted.
Let's look at the next two holidays.
Memorial Day 2021:
3 in 10 consumers expect their Memorial Day plans to be unaffected by the pandemic, though consumers are still 51% less likely to travel vs previous years.
Grilling/barbecuing and gathering with family/friends are expected to remain the top celebration methods, though consumers are 15% less likely to grill or barbecue than previous years and 27% less likely to gather with family and friends.
Consumers are 31% more likely to order food/drinks for takeout or delivery – the only celebration method which saw an increase from previous years.
Father's Day 2021:
2 in 5 consumers expect their Father's Day plan to be unaffected by COVID, the highest of any spring or summer holiday to date.
Similar to Mother's Day gifting intentions, 36% of consumers plan to give their father a Father's Day gift, down from 47% in previous years. The top five Father's Day gifting categories include: Gift Cards (53% of gift-givers), Apparel (35%), Food/Drinks (22%), Electronics (11%), and Sporting Goods (10%).
Going out for food/drinks is expected to see the most significant decline among Father's Day celebration methods, with 15% of consumers expecting to do so in 2021, down from 33% of consumers in previous years. (View source)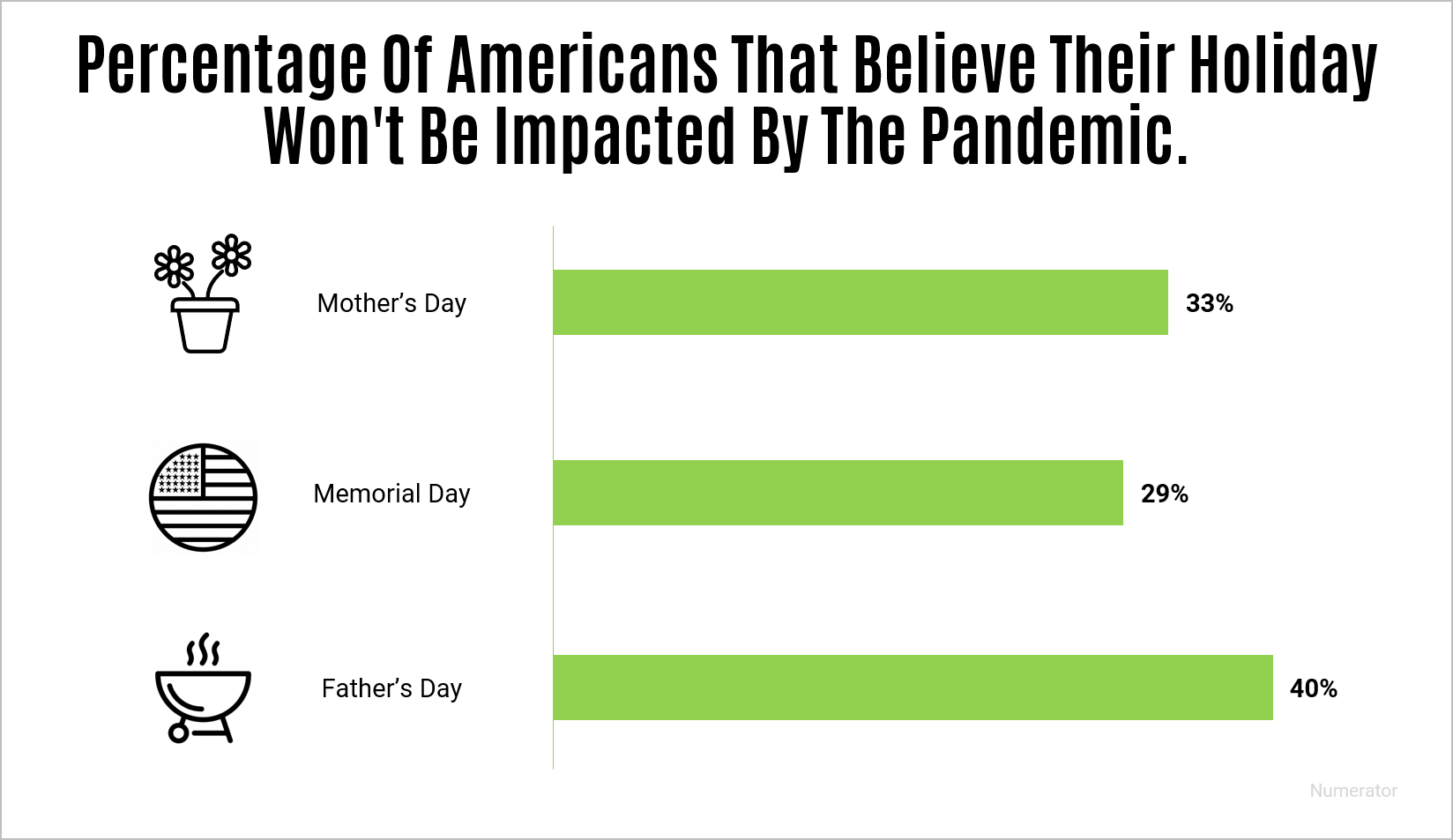 Brand & Retail Spotlights
Macy's new "Pay in 4" and alcohol delivery services.
Macy's and all its banners are providing customers the ability to pay in four equal, interest-free installments at online and in-store checkout with Klarna's "Pay in 4" service. Shoppers can pay in-store by downloading the Klarna app, creating a onetime-use digital card, and adding it to their Apple or Google Wallet. Klarna's in-store option gives Macy's customers the same shopping experience they already enjoy online, in-store, allowing flexible payments, as well as appeal to younger consumers.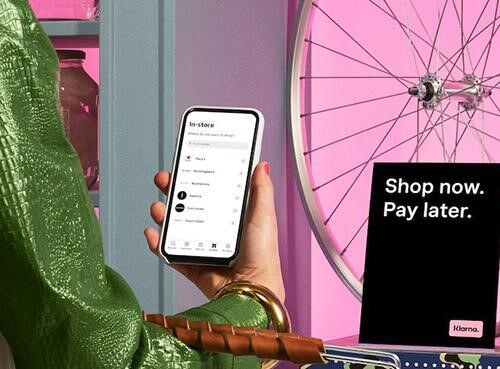 Photo: Chain Store Age
Additionally, Macy's is partnering with online alcohol delivery platform Drinks to launch Macy's Wine Shop, a new online wine store available in 40 states and Washington, DC. Eligible consumers can have wine shipped straight to their doorstep, within one to two days.
Macy's Wine Shop expands upon the retailer's previous online wine subscription offering. The new model will allow customers to make friction-free purchases from a broader assortment of international wines, without a subscription.
This new service is disrupting the alcohol selling and delivery category – online alcohol purchasing and delivery are increasingly popular offerings but is more commonly offered by grocery retailers rather than department store chains. (View source 1, source 2)

Photo: Macy's Wine Shop
Walmart's efforts in renewable energy, COVID-19 aid, and employee safety.
Walmart is partnering with renewable energy services company Engie North America to supply wind-based energy annually to hundreds of stores, warehouse clubs, and distribution centers across Texas, South Dakota, and Oklahoma. This is another step toward Walmart's goal of being powered by 100% renewable energy by 2035 and achieving zero emissions across operations by 2040.
The partnership with Engie North America allows Walmart to purchase offsite power from three separate windfarms in these states. Together, the facilities are expected to help avoid as much as 1.3 million metric tons of greenhouse gas emissions per year. It is also enough renewable electricity to power more than 240,000 average American homes for an entire year.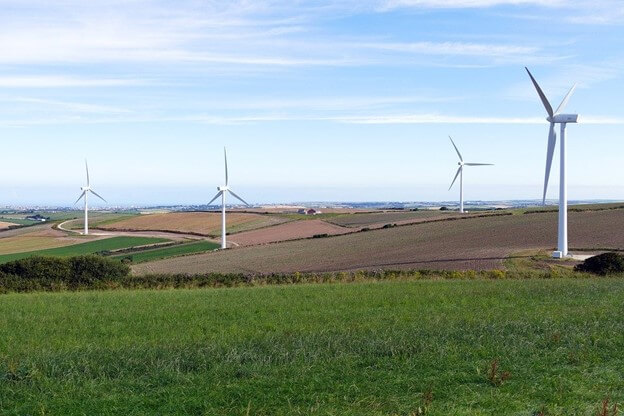 Additionally, Walmart launched a global effort to provide India COVID-19 aid as the country struggles with a devastating second wave of the virus. Walmart, the Walmart Foundation, Indian e-commerce platform Flipkart, and digital payment app PhonePe, along with Walmart's global technology and sourcing hubs, are collaborating to counter oxygen shortages in India. Walmart will donate up to 20 oxygen-generating plants and 20 cryogenic containers for oxygen storage and transportation, as well as 3,000 oxygen concentrators and 500 oxygen cylinders for delivering oxygen therapy to patients at home or in the hospital.
The equipment is being sourced globally and will be donated to hospitals and non-governmental organizations in India for distribution. Walmart and the Walmart Foundation have also committed to fund an additional 2,500 oxygen concentrators as part of the U.S.-India Business Council and U.S.-India Strategic Partnership Forum's joint relief effort.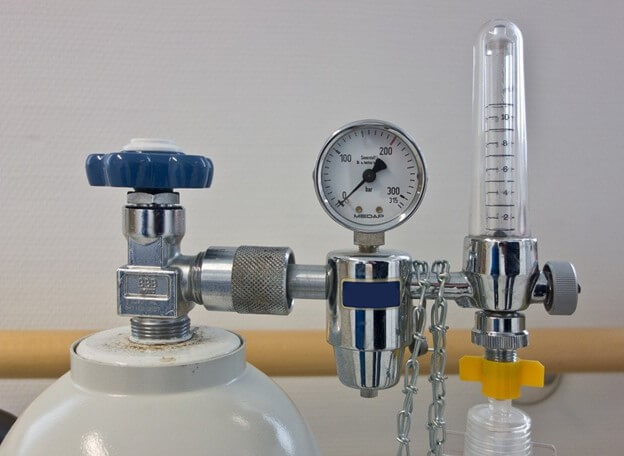 And finally, Walmart is putting a spotlight on employee safety with wearable tech company StrongArm Technologies by implementing a safety program in its distribution centers. Walmart employees have begun wearing a Fuse smart sensor between their shoulder blades and the device tracks their safety in the workplace.
Associates wearing the sensors are assigned a safety score based on their movements during the day – the higher they score from 0-100 every shift, the safer the employee has been while working on the job.
Within the first year of deploying Fuse, ergonomic-related injuries decreased by nearly 65% across participating associates. Walmart also saw an additional YoY injury reduction of 27% in year two and 16% in year three. Since 2018, the company has launched the platform across 18 buildings and 6,000 associates and additional growth is underway. (View source 1, source 2, source 3)
Petco's first endeavor in live commerce.
Petco is the latest major retailer to get into video commerce by recently hosting "Facebook Live: The Perfect Fit," a pet fashion show and dog adoption drive via Facebook Shops. The fashion show featured merchandise from Petco's private labels, Youly and Reddy, modeled by rescue dogs from LA Animal Services. The shoppable livestream was hosted by influencer Arielle Vandenberg and included interactive components such as an audience Q&A.
This event marked Petco's first venture into live selling and is the first of an ongoing series of video commerce. Petco wanted to tap into the power of social media and influencer marketing after realizing that many of their customers want to shop the category via social feeds whenever and wherever they want. It also presented a way to showcase and promote Petco's own brands. (View source)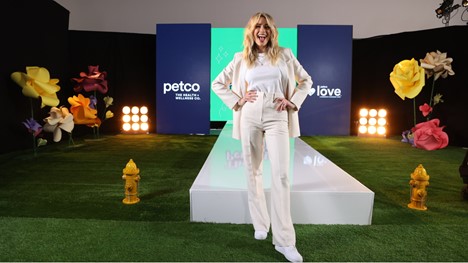 Photo: Adweek.com
Kroger pilots drone delivery based on smartphone location.
Kroger is preparing to offer grocery delivery via autonomous drones, with a twist – the program will allow delivery to the location of a customer's smartphone, not just a street address. This means a customer will be able to order delivery to a park, a beach, and just about anywhere.
For the pilot program, Kroger is designing bundled product offerings to meet customer needs within the current weight limits for drove delivery, which is about 5 pounds. Potential product bundles include a baby care bundle with wipes and formula, a child wellness bundle with over-the-counter medications and fluids, and a s'more bundle with graham crackers, marshmallows, and chocolate.
Customers will be able to place drove delivery orders on a dedicated page of the Kroger website or app and have eligible orders delivered as soon as 15 minutes. Kroger's partner Drone Express will begin test flights this week in Centerville, OH and customer deliveries are scheduled to begin later this spring. A second pilot is scheduled to launch in California this summer. (View source)