Buzzworthy Insights – Retailers Are Entering The Mental Health Market
05.17.2021
Buzzworthy Insights
Finding a therapist can be a time-consuming and challenging process, but retailers are aiming to make this easier for consumers.
CVS, the largest retail pharmacy in the U.S., has added licensed social workers trained in cognitive behavioral therapy to 13 locations in the Houston, Philadelphia, and Tampa metro areas. They will offer mental health assessments, referrals, and counseling either in-person or via telehealth. This spring, the company plans to expand to 34 locations in those regions.
The social workers are available during the day, evenings, and on weekends at CVS' MinuteClinics, which provide non-emergency health care services by walk-in or by appointment. The hours are more flexible than what therapists might traditionally offer, and the social workers partner with the clinic's nurse practitioners and pharmacists to give prescriptions when needed.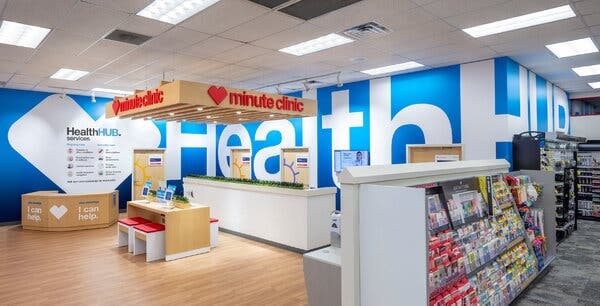 Photo: Reuters
CVS is just one of several retailers who are recognizing the need for mental health services and hoping to fill the void. Walmart announced it is acquiring MeMD, which offers online medical and mental health care. In addition, Rite Aid is piloting teletherapy in the "virtual care rooms" of 13 stores in Idaho, New Hampshire, Pennsylvania, and Virginia.
And finally, Walgreens is enabling therapy appointments via the Walgreens Find Care platform, which connects customers to teletherapy from BetterHelp or Sanvello. Walgreens also offers free access to online mental health screenings through a partnership with Mental Health America.
Removing obstacles to mental health care by making providers more accessible is helpful to consumers. Cost is the top barrier to treatment, especially for low-income individuals. Retailers have recognized the importance of mental health as the number of people reporting symptoms of anxiety or depression nearly quadrupled in the past year compared to the year prior. (View source)
Monthly impulse spending jumps 51% year-over-year.
Americans are buying on impulse – again! Consumers spend an average of $276 every month, a 51% increase from the average $183 per month in the year-ago period. Similar to last year, Americans are still impulsively buying the main essentials: food and groceries (48%), household items (42%), clothing (40%), and coffee (33%).
According to a survey by shopping platform Slickdeals:
Two-thirds of impulse shopping takes place while in bed using smartphones.
In 2020, 75% of Americans said they would not go through with their purchase if they had to pay for shipping. Only 67% feel that way this year.
Nearly half (45%) said they would be willing to spend their stimulus money on impulse purchases. When asked the same question last year, only 36% felt comfortable using their stimulus in that way. (View source)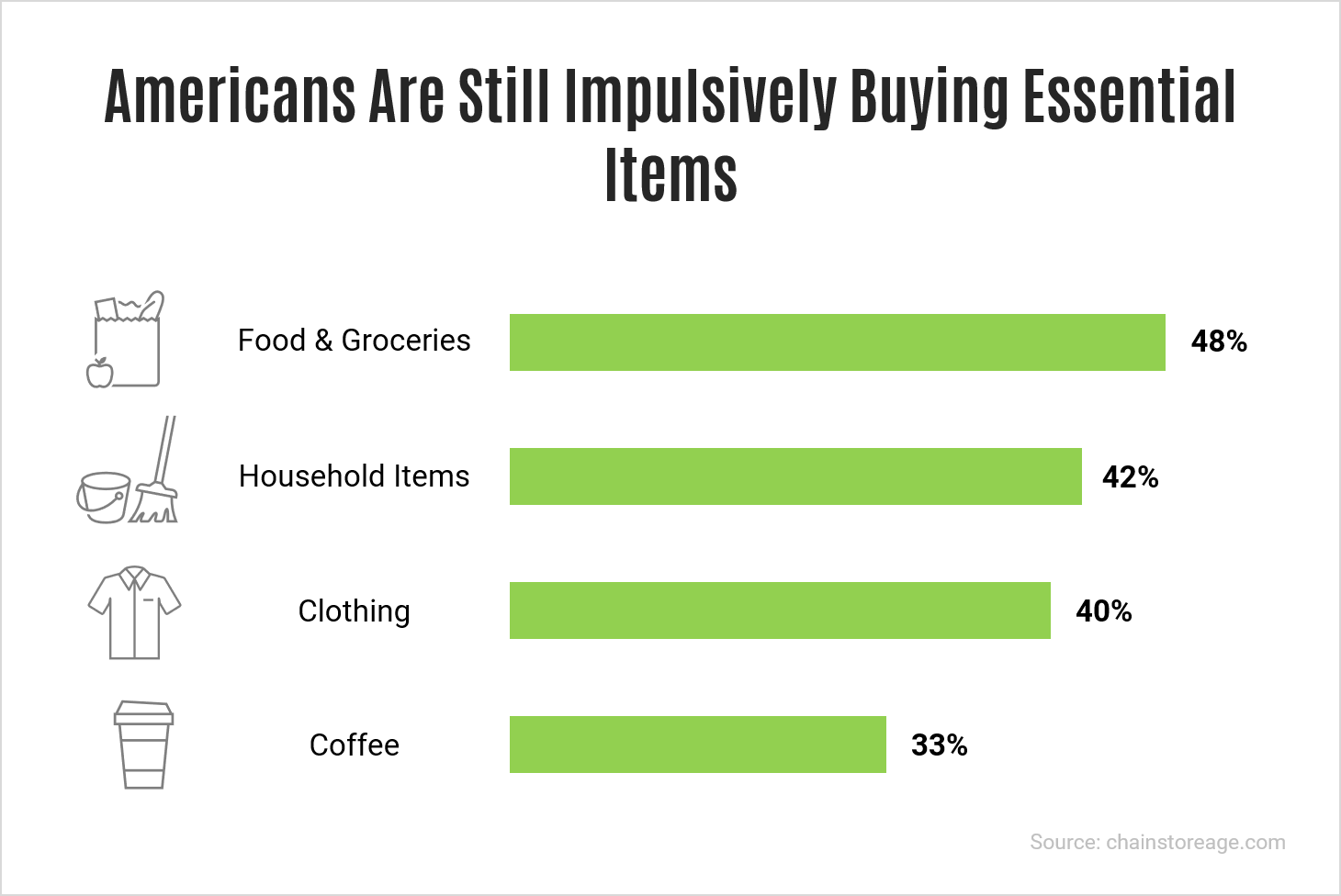 Virtual fitting rooms take off.
Having a virtual try-on accessible to online shoppers gives them a better idea of how clothing fit and offers peace of mind that they're getting their correct size in a brand. Retailers are taking notice of this and acting.
Walmart is acquiring virtual fitting room startup Zeekit, in an effort to integrate a new try-on feature on Walmart.com as online sales have surged in the past year. Consumers can upload their photos or pick a virtual model that represents their body type, height, and skin tone. Shoppers also have the option to share their favorite outfits with friends and family.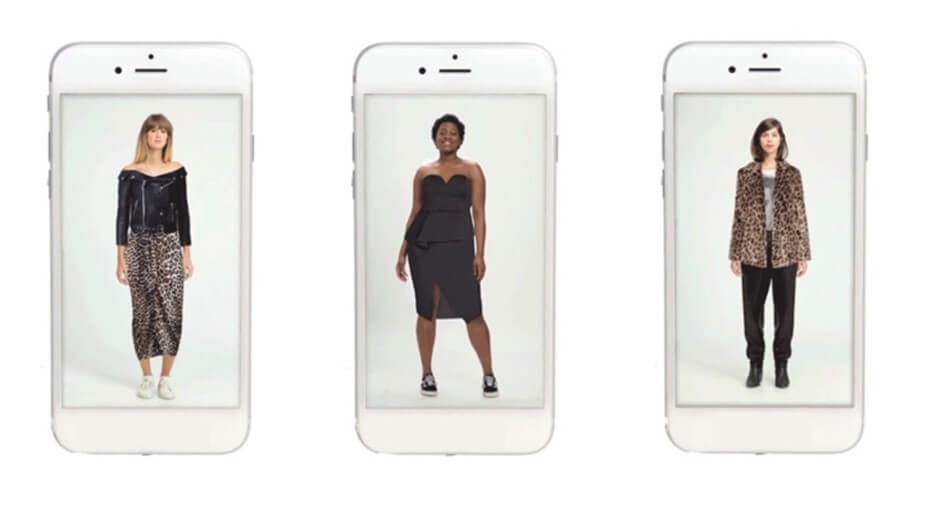 Photo: Walmart
Additionally, e-commerce measurement tech startup MySize helps consumers get the right fit when online shopping for apparel. The company launched an avatar feature that allows shoppers to try on clothes virtually by using sensors within smartphones to help visualize how clothes will fit before buying them. This technology eliminates the need to submit personal photos, which is seen as a plus to shoppers concerned with privacy. (View source 1, source 2)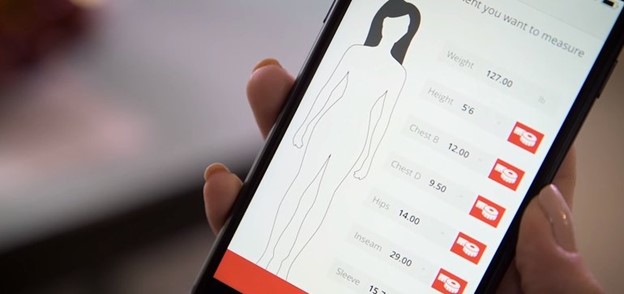 Photo: MySizeID
Amazon News: Prime prescriptions, robotics, and competition.
Amazon Prime members can now check whether a local drugstore or the Amazon Pharmacy has the best price for a prescription order. The "Prime prescription savings benefit" service can save members up to 80% off generic and 40% off name brand medications when paying without insurance.
In addition, customer shopping from their Amazon Pharmacy account can now check their insurance co-pay price online before ordering a medication, without the need to call their insurance provider or a pharmacy. Amazon Pharmacy and the Prime prescription savings benefit are a step toward convenience and a better shopping experience for consumers.
In other Amazon news, the company is opening its first robotics fulfillment center in Shreveport, LA. The 650,000 sq. ft. operations facility will pick, pack, and ship smaller customer items such as books, toys, electronics, and other household items and will create over 1,000 new, full-time jobs.
And finally, Amazon is on track to pass Walmart as the largest US retailer by 2025 thanks to e-commerce's surge for the past year. Amazon's gross merchandise values sales are expected to hit $631.6 billion in four years, overtaking Walmart at $523.3 billion by 2025. (View source 1, source 2, source 3)
Bed, Bath & Beyond's new private label.
Bed, Bath & Beyond's new "Simply Essential" line is the company's third private brand launch this year and first full-line assortment with opening price points. The new private label line features more than 1,200 items across five top categories: bed, bath, kitchen and dining, and storage and organization.
The line is priced under $200, with many products under $50. Prices start at $1 for kitchen basics, such as ladles and serving spoons, and $5 for pillows.
The new opening price point assortment is a key component of Bed, Bath & Beyond's three-year growth strategy and will extend its competitive positioning in key areas, such as kitchen gadgets, and is intended to attract new customer segments. (View source)

Photo: Bed, Bath & Beyond
David's Bridal joins YouTube Live.
David's Bridal is launching a new channel on the YouTube Live livestream platform, offering 24/7 wedding planning content and inspirational videos. The free content is submitted by real couples, photographers, and vendors.
The new channel is the latest addition to David's Bridal's growing suite of digital services. Other services include AI-based chatbot "Zoey" and augmented reality-based shopping. Even though the channel does not have e-commerce functionality, livestreaming is an increasingly popular shopping format. (View source)
Thanks for reading!
If you'd like Buzzworthy Insights sent to your inbox weekly, please subscribe to the newsletter.