Buzzworthy Insights – New Feats in Experiential Shopping
05.24.2021
Buzzworthy Insights
Canada Goose opens first-ever 'snow room' at South Coast Plaza.
Upscale Canadian outerwear brand Canada Goose is opening a location in Costa Mesa, CA that will feature the U.S.'s first-ever 'snow room'. The snow room reaches temperatures as low as -10˚F with daily snowstorms that allow customers to test winter jackets under challenging conditions. The climate and environment are inspired by the Polar Bear capital of the world, Churchill, Manitoba.
The store will carry the full Canada Goose collection, specifically lightweight styles for the Southern California lifestyle such as rain and wind gear and knitwear. The location will also celebrate Northern Canadian artists and will showcase works of art by Inuit artisans. (View source)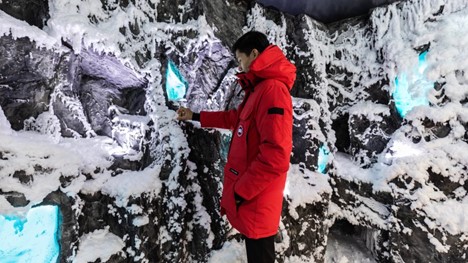 Photo: Shop Eat Surf/Canada Goose
Swarovski unveils jewelry box store in SoHo.
Swarovski installed its four 'Instant Wonder' location in Manhattan that celebrates the crystal in all its forms. The new store concept is a 'candy land of crystal confections,' inspired by Alice and Wonderland and Willy Wonka. Plush walls are lined from top to bottom in hues of pink and green with thousands of the company's octagonal jewelry boxes, creating a 'monochromatic motif of the crystals held within.'
The store features live and digital experiences. In-store, merchandise is displayed on metallic busts instead of traditionally stands. Each bust was created using 3D technology and are posed in joyful ways. Online, virtual tours are offered of the new store, along with previews to new collections, and lifestyle content.
Swarovski plans to open an additional 24 Instant Wonder stores in North America, Europe, and APAC as it looks to meet the rising needs of an evolving world and customer that crave innovation and immersive experiences. (View source)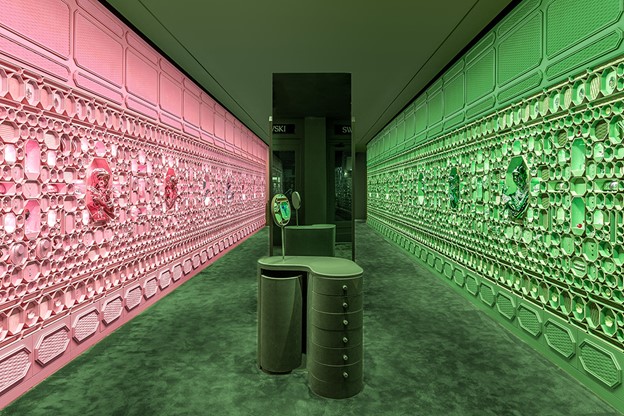 Photo: Chain Store Age/Swarovski
In-store on the Rise while Online Stays Elevated
Retailers feel optimistic about a strong in-store recovery this year.
Retailers and commercial real estate (CRE) companies are feeling good about the recovery of brick-and-mortars. 66% of commercial real estate leaders and 55% of retailers expect a return to pre-pandemic levels by the end of the year due to consumers' desire to visit physical retail locations safely.
Changes in physical retail due to the COVID-19 pandemic are staying for the foreseeable future:
Nearly 80% of small CRE firms are likely to continue using plexiglass barriers to protects shoppers and employees during the next year.
76% plan to continue shortened hours, compared to 53% of larger firms.
Large CRE firms prioritize sanitation over other restrictions, while independent retailers prioritize crowd management.
Additionally, in-store fulfillment is a service that is not going away any time soon. Two-thirds of retailers offer in-store fulfillment of online orders and 73% of small retailers have implemented a click-and-collect option. Almost 90% of shopping centers are being used to fulfill online orders.
The COVID-19 pandemic has spurred a rapid evolution of what it means to shop in person, even though trends were already beginning to form. BOPIS and curbside pickup became a new service for many retailers while store that already had these services began considering other elements of the store, such as formats and new roles of associates. (View source)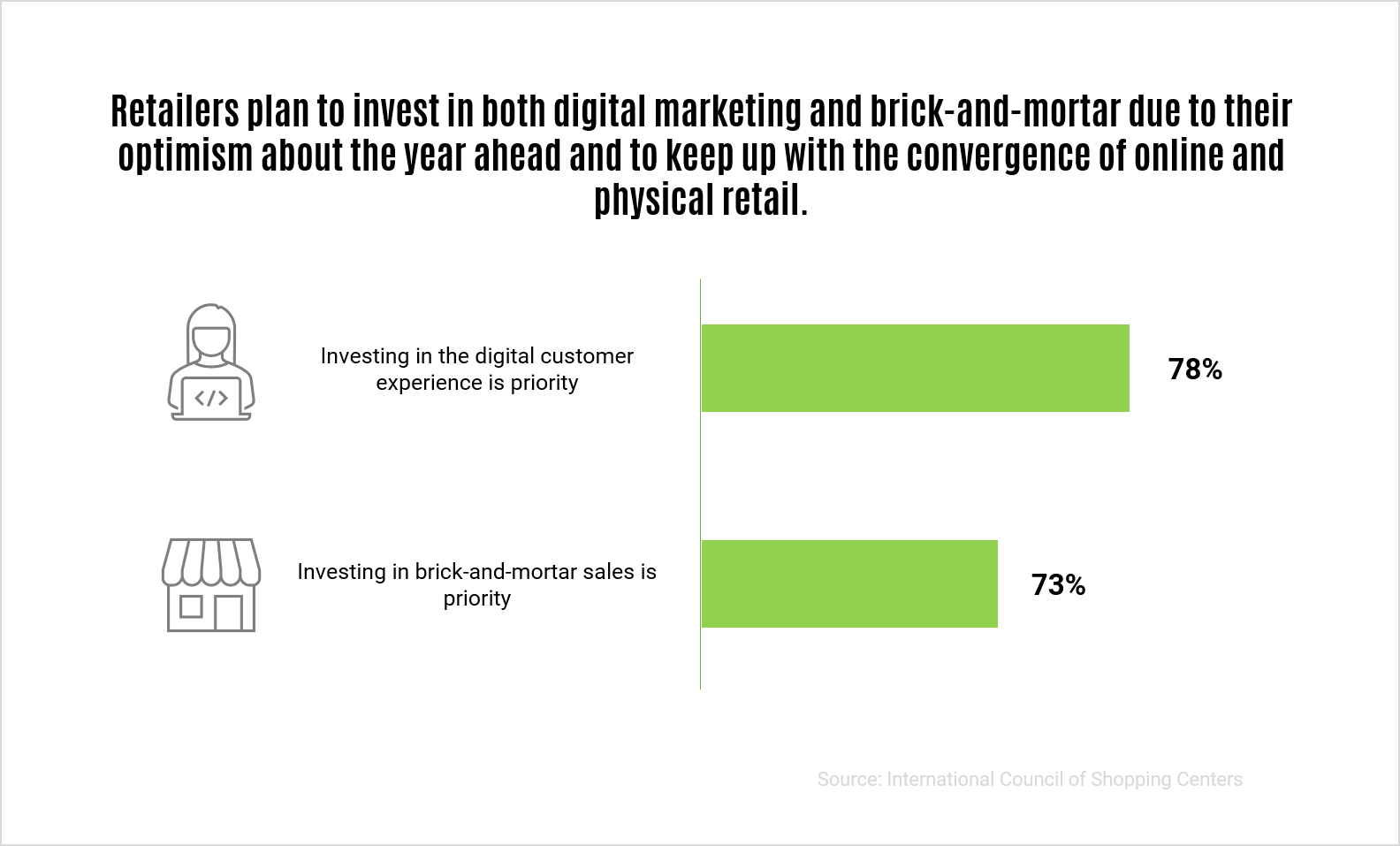 E-commerce will remain prominent post-pandemic.
After COVID-19 has passed, consumers will still buy online more than they did pre-pandemic, but the number of purchases will be fewer. During the pandemic, 51% of consumers make their purchases online, compared to 30% pre-pandemic and 40% post-pandemic.
There are some digital trends that are here to stay post-pandemic. 93% of consumers have used contactless payment during the pandemic and expect to continue to do so. 70% will continue to expect connected, personalized experiences.
Part of the reason why online purchases will lessen from 2020 is because consumers will be spending more on experiences. Compared to last year, 42% plan to spend more on travel, 33% plan to spend more on restaurants and bars, and 11% plan to spend more on health and beauty services. (View source)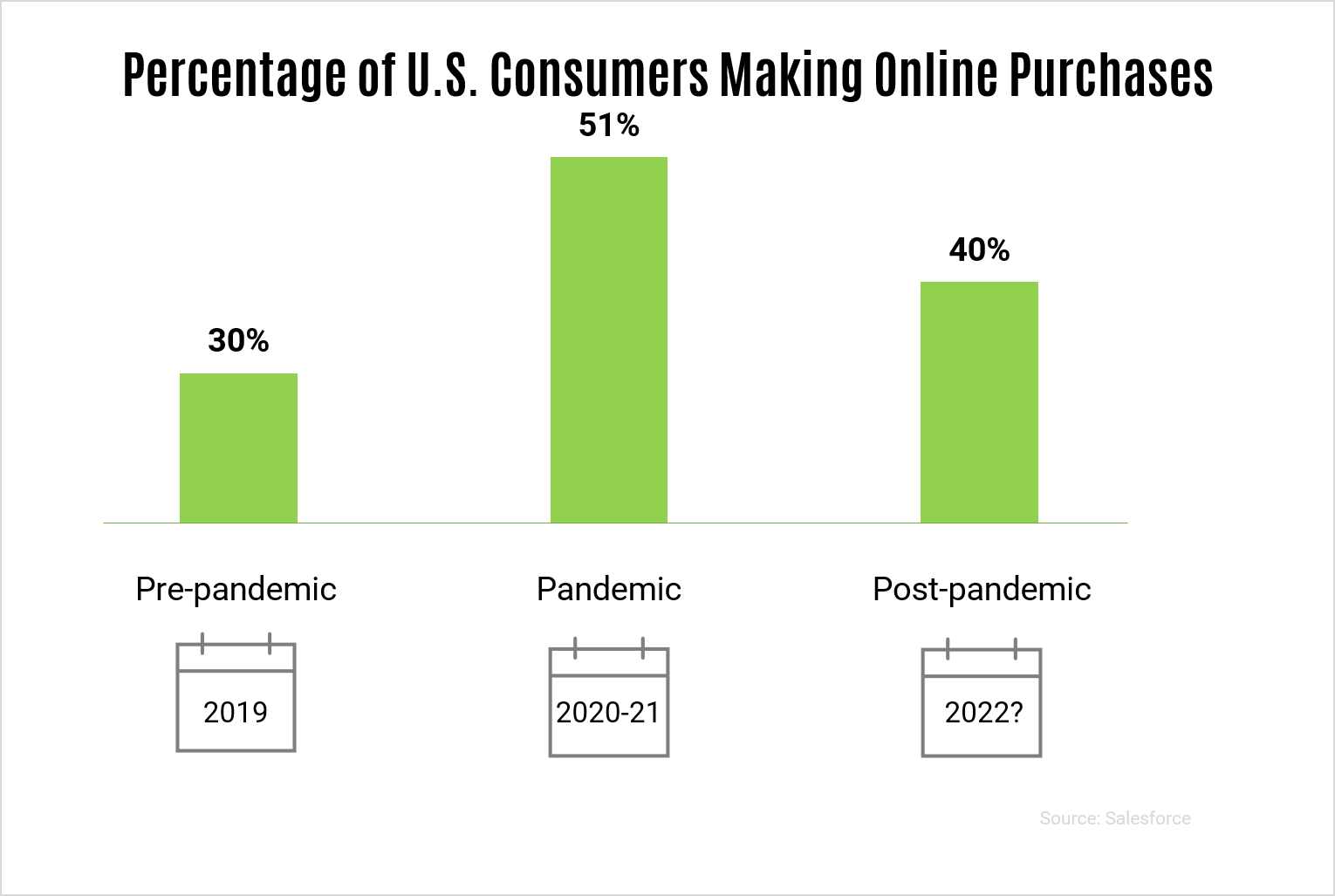 Happy Returns, Kid Commerce, & Live Shopping Fridays
PayPal to buy online returns service.
PayPal is expanding its digital focus to the post-purchase experience by acquiring start-up Happy Returns, a service that allow consumers to return online purchases in person. Happy Returns operates over 2,600 drop-off locations in 1,200 metro areas in the United States, and partners include FedEx and Simon.
Shoppers initiate the return process on HappyReturns.com or a participating retailer's website. A QR is generated and the consumer – the consumer brings this QR, along with the items to return, to one of the drop-off locations. Returns usually take less than a minute and are approved in real time.
With this acquisition, PayPal is now a part of the entire customer journey, from discovery to returns. This also allows PayPal to provide its customers with a seamless shopping experience that is also cost effective. (View source)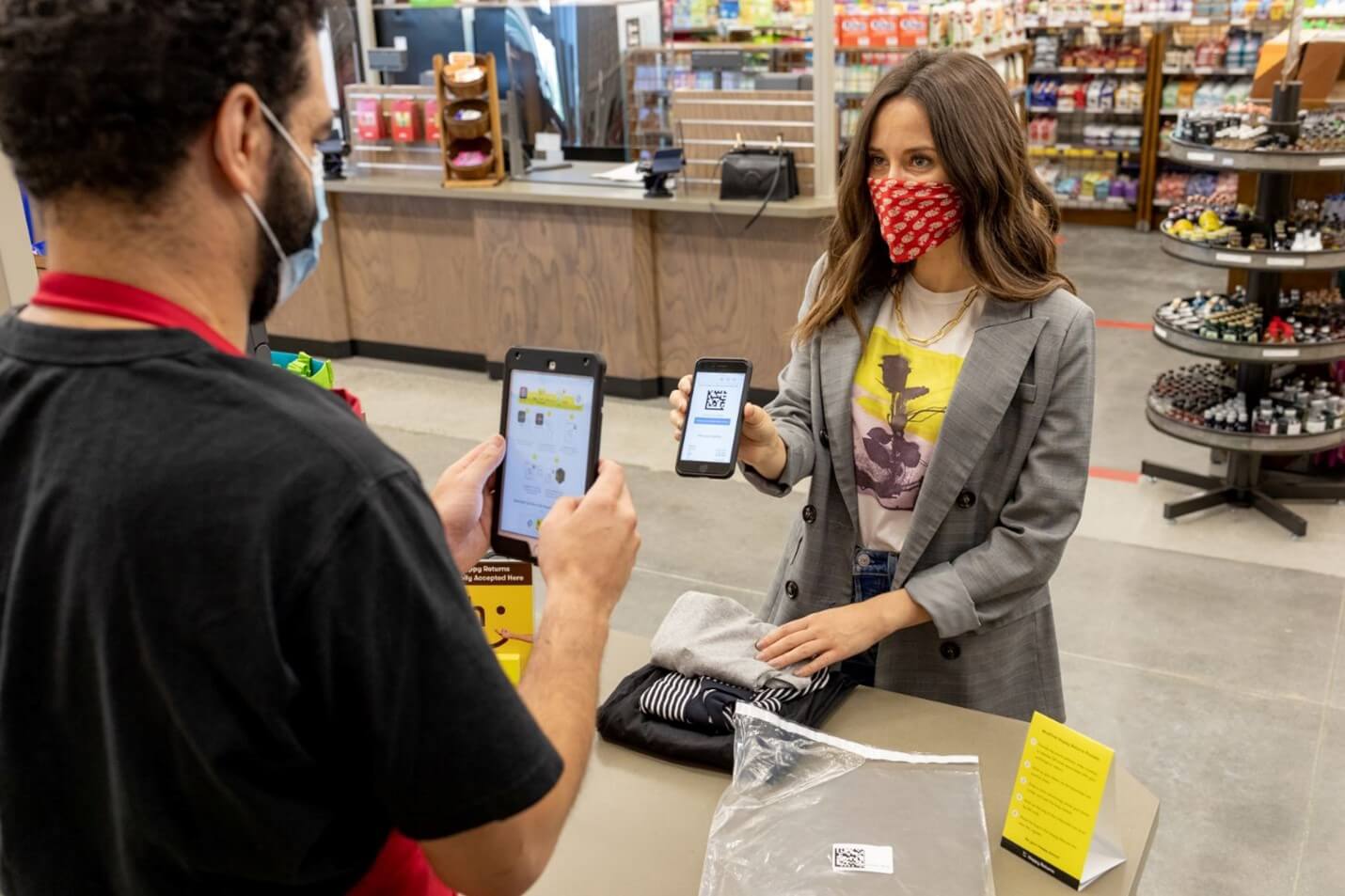 Photo: Business Wire/Happy Returns
Camp introduces online retail experience for kids.
Family-oriented retailer Camp is launching the 'first' e-commerce platform, called 'Present Shop,' where kids can shop safely. Camp originally started as an experiential store in Manhattan that gained popularity in 2018. The retailer describes itself as a 'Family Experience Company', specifically aimed at kids ages 3-12.
The Present Shop offers items that kids can buy for themselves as well as gifts for special occasions, such as birthdays, Christmas, and Mother's Day and Father's Day. To initiate the shopping experience, a parent chooses the event, budget, shipping, and payment on the website. Payment is converted into digital coins that the kids use to shop, along with a QR code that allows access to the website. Mascot, Scout, helps guide kids through the shopping experience with visual and audio cues.
New generations are born connected, wired to use technology and social media at birth. Online, immersive shopping experiences for kids are a way to introduce them to the customer journey and take charge of it earlier than ever before. (View source)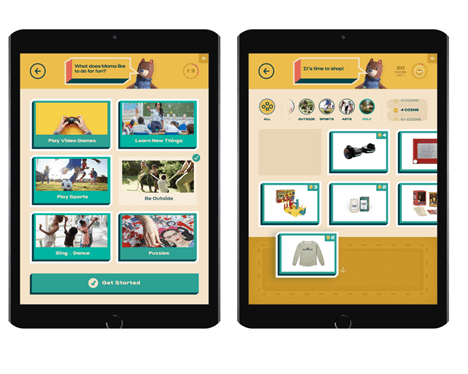 Photo: Motherly/Camp
Facebook launches live shopping every Friday.
Facebook expanded its Live Shopping offering with 'Live Shopping Fridays' this summer, beginning May 21 through July 16. Live Shopping Fridays feature shoppable live videos from fashion and beauty brands on Facebook. Each Friday, three brands go live according to each theme: 'Glow Up,' 'New Fashion Finds,' and 'Self Care Spotlight.'
This new offering will allow consumers to discover new products from brands and ask questions about size and tips in real time. Brands can provide new content, interact with consumers, and conduct checkout with the Facebook Shops feature. Some of the program's first retail partners include Sephora, Clinique, and Abercrombie & Fitch. (View source)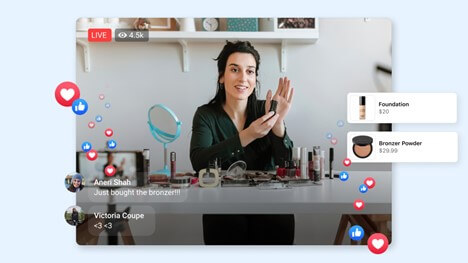 Photo: Facebook