Buzzworthy Insights – Consumer Experiences Are On The Rise
06.01.2021
Buzzworthy Insights
Prime Day News
Prime Day will draw back-to-school shoppers.
Since Amazon has alluded that Prime Day will be held in June (the company said it will take place sometime in Q2), it is expected that this shopping event will kick-off the back-to-school selling season. Retailers are optimistic around Prime Day this year as they expect Prime Day sales to rise from 2020. According to RetailMeNot, 92% of U.S. consumers are likely to use Prime Day to shop for back-to-school items. The average consumer plans to spend $594 on the shopping event this year.
There are certain categories that consistently have large discounts during Prime Day and that's not expected to change. Smart home devices, TV's, laptops, fashion, beauty, pet products, tools, toys, and Amazon-owned products are likely to see deep discounts. Overall savings is expected to be similar compared to last year, with more features and limited time offers anticipated.
Retailers (that are not Amazon) will also take advantage of Prime Day with their own sales promotions. In 2020, over 350 retailers promoted alongside Prime Day and over half mirrored Amazon's 'Lightning Deal' theme, offering short-term flash deals. (View source)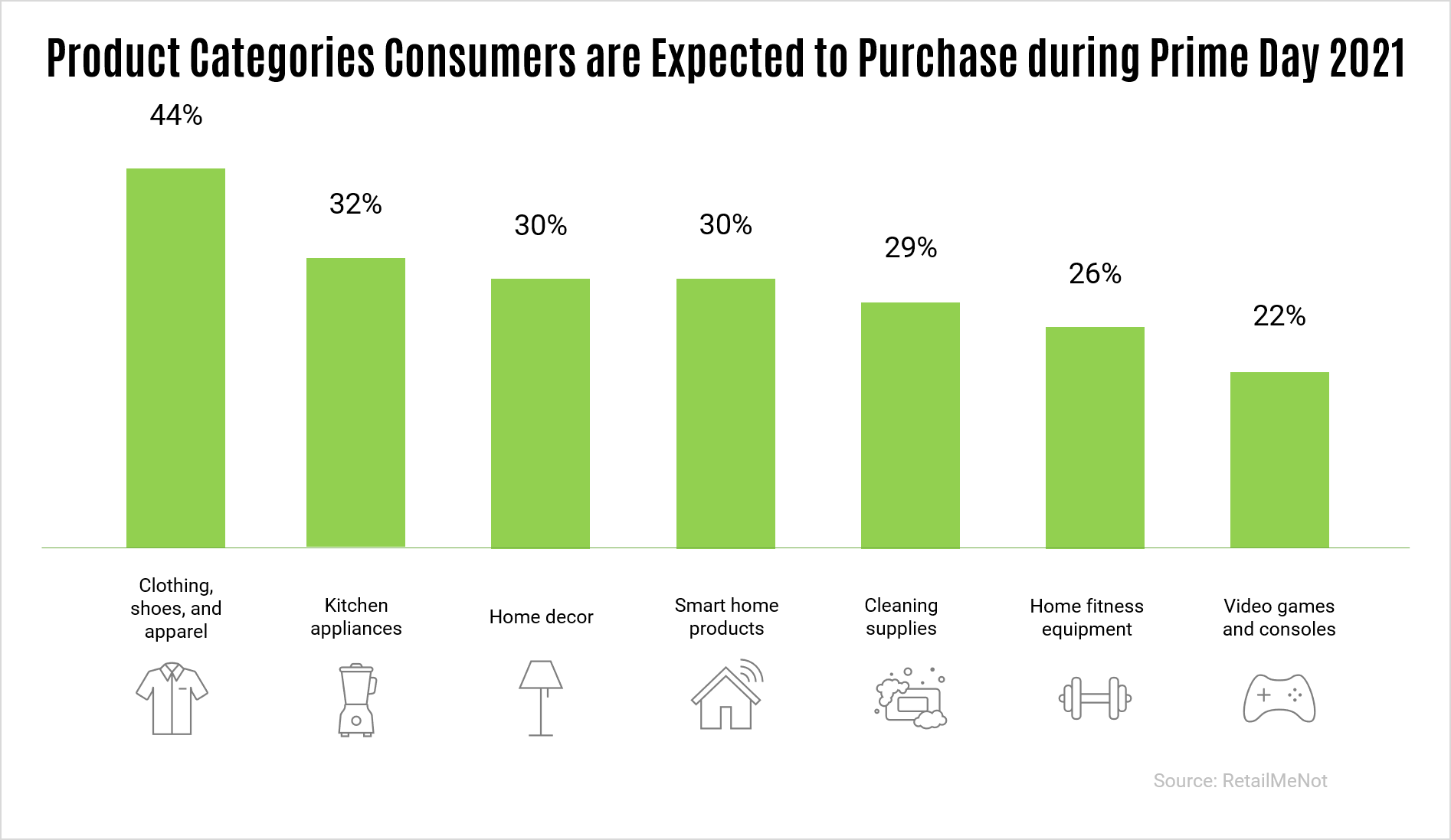 Consumers Like to Share Their Experiences
Consumers will almost always act after engaging with a brand – whether good or bad.
Brands take heed, experiences will be shared so make it a positive one! Top actions that consumers take to express satisfaction or dissatisfaction is recommending to friends and family after having a positive experience (67%) or warning the friends and family after having a negative experience (51%).
Other responses to positive experiences include:
Making another purchase from the brand in the future (57%).
Writing a positive online review (50%).
Writing about the experience on social media (29%).
Reaching out to customer service directly (25%).
Other responses to negative experiences include:
Not making a purchase from the brand ever again (47%).
Reaching out to customer service directly (47%).
Writing a negative online review (28%).
Writing about the experience on social media (21%).
It's possible for brands to prepare for more positive experiences by effectively communicating brand beliefs and values before interacting with a customer. 87% of consumers say they are more receptive to a brand's message if they know the company's beliefs and values. 62% said knowing a brand's beliefs and values makes them feel more trust toward the brand. (View source)
Digital Payments Matter
Digital wallet users say that this payment method makes them shop more!
With the COVID-19-induced surge in e-commerce, shoppers increasingly prefer digital payment methods. 63% of consumers say they are more likely to shop at a retailer if it accepts the digital payments they use. And three-fourths say they want the ability to pay the same way they pay online and in-store.
Retailers should consider implementing digital payments as the option appears to make consumers shop more! 69% of consumers that use digital wallets say they have shopped more often since using a digital wallet and 54% spend more money at retailers where they can use digital payments. Additionally, most report that digital wallets make shopping easier.
The top retail segments where digital wallet users shop are online-only retailers (41%), grocery stores (37%), and mass merchandisers (26%). What matters most to them when making a purchase in the next six to twelve months are security (47%), a fast checkout (36%), and an easy checkout process (39%).
Despite the increase in digital wallet acceptance, half of consumers experience friction in using this option as they are not accepted everywhere. More specifically, 30% of digital wallet users are frustrated when they can't always use the same digital wallet at the same retailer online and in-store. (View source)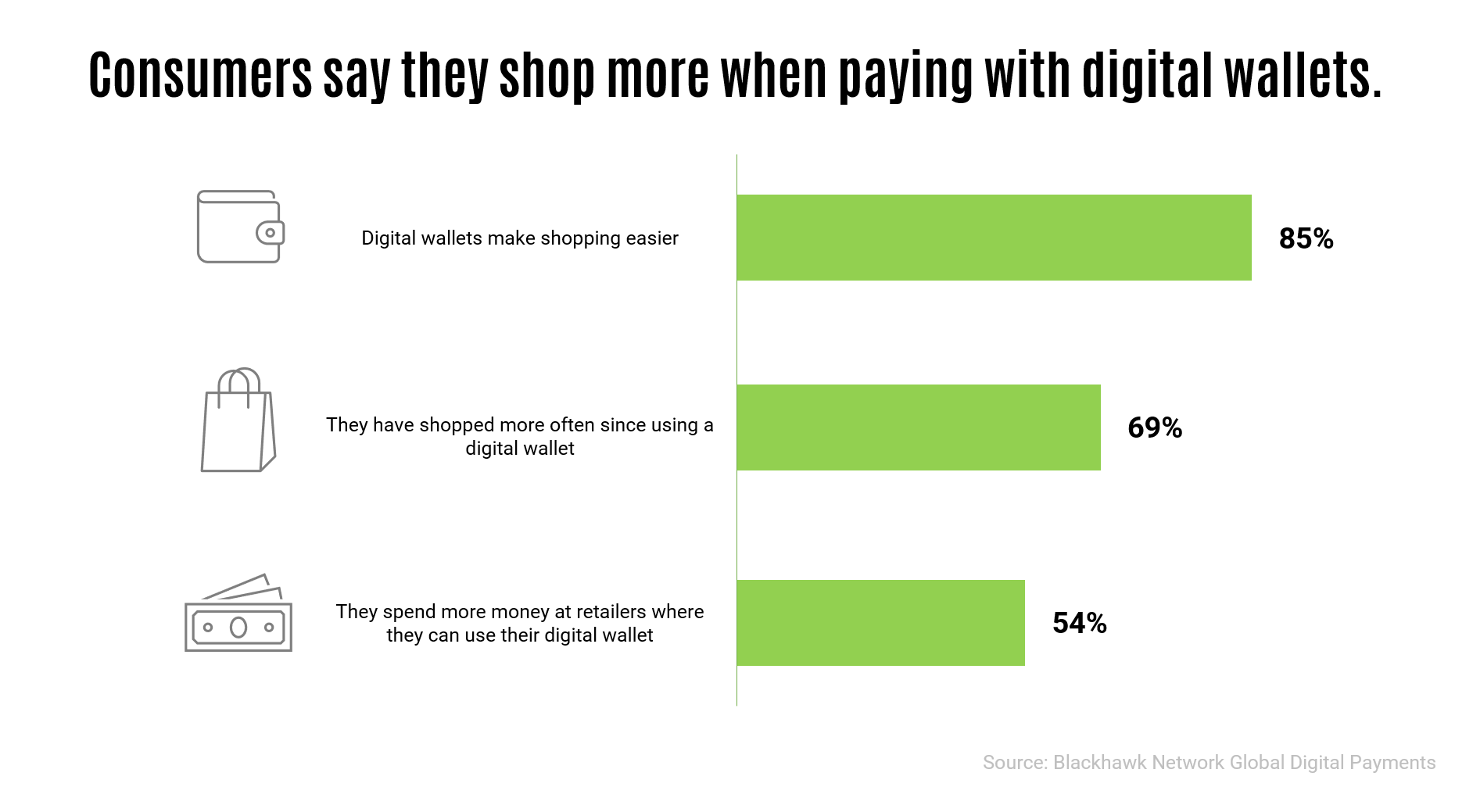 First-Ever Store Openings & New Layout Concepts
Google to open its first physical store in New York City.
This summer, Google will open its first-ever brick-and-mortar store in a 1.2 million sq. ft. building that also houses Google's New York City offices. Google's move toward brick-and-mortar comes as the company has been increasing its hardware lineup of Pixel phones, Pixelbooks, Fitbits, and Nest devices to name a few.
The new store will feature in-person experts that offer tech support for Google devices along with instructional workshops. Visitors will be able to interact with products and experience Google's services in immersive ways that haven't yet been specified by the company. One thing that's certain is Google will require social distancing measures, mask wearing, and hand sanitation for its customers and employees. (View source)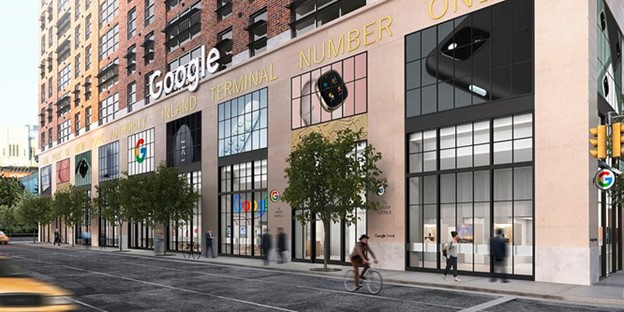 Photo: Retail Wire/Google
Wilson Sporting Goods launches brick-and-mortars and new apparel line.
Sports equipment and apparel retailer Wilson Sporting Goods will open its first-ever retail locations in key markets including Chicago, New York, Beijing, Shanghai, with more locations to be added. The location in Chicago will be the first to launch this summer, followed by New York City in the SoHo neighborhood. The immersive stores will allow shoppers to interact with Wilson's sportswear and sporting equipment collections.
Additionally, the company has launched a new performance-based athletic apparel line, called Wilson Sportswear, that mixes sports, fashion, and culture. The line is direct-to-consumer and will be sold exclusively on Wilson's websites in China and the United States. Wilson Sportswear will release new items bi-weekly and has planned collaborations around 'special moments in sport culture. (View source)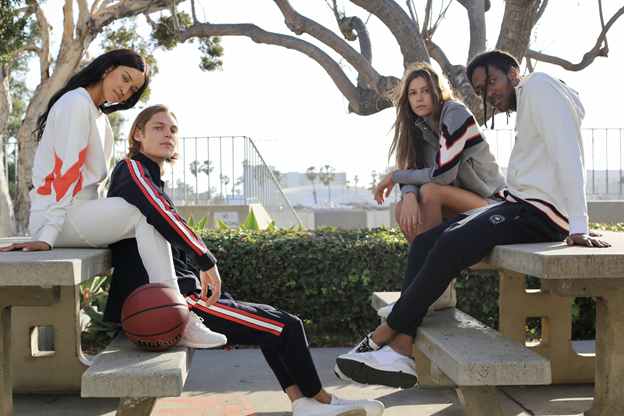 Photo: PR News Wire/ Wilson Sporting Goods Co.
Panera Bread's new bakery-inspired store design.
Panera revealed a next-gen store concept that combines enhanced digital capabilities and improved drive-thru access with an inviting ambiance that positions Panera as a friendly neighborhood bakery. The first location is expected to open in November in Ballwin, MO.
Customers can immerse themselves into the 'experience of baking' with updates to the store layout such as moving the ovens out into the open and making them more visible. New digital innovations include contactless dine-in and delivery, automatic loyalty program identification, and a digitized menu in-store and in drive-thru. Also featured is a double lane drive-thru that has one lane dedicated to the 'Rapid Pick-Up' service.
Panera is building on what makes it unique – creating customer relationships through helpful associates and a warm and inviting atmosphere – all while striving to lead in digital innovation. (View source)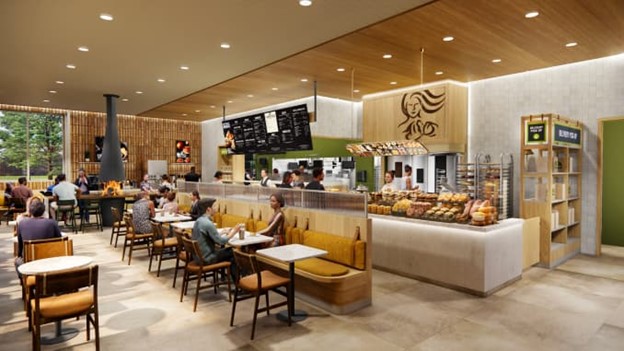 Photo: CNBC/Panera Bread