Buzzworthy Insights – Amazon Prime Day News
06.21.2021
Buzzworthy Insights
Prime Day will pass Cyber Monday sales record.
This year's Prime Day is expected to outperform Cyber Monday's $10.9 billion in total U.S. sales as well as last October's Prime Day sales of $10.4 billion, making it the biggest shopping day of all time in the United States. More than half of U.S. consumers are anticipated to partake in Prime Day shopping, with one-third of these shoppers planning to spend their saved stimulus payments on deals and discounted items.
The big reason why people shop on Prime Day, not only on Amazon but with other retailers as well, is because of the savings. Almost half (47%) of shoppers expect other retailers to offer online deals because of the excitement around Prime Day and 46% believe they will save money by shopping during this timeframe.
There's a few product trends to look out for that may mirror last year's Prime Day. Toys had the largest price cuts at 8%, while electronics were marked down by 7%. Books were the top category with sales that doubled (+112%), ahead of electrics (+77%), and appliances (+52%). The slowest growing categories were apparel (+11%) and housekeeping supplies (+17%). (View source)

Google's First Permanent Store
Google releases more details about its brick-and-mortar.
Google's first physical store location opens June 16th on the ground floor of Google's NYC offices in the Chelsea section of Manhattan. The space is reminiscent of an Apple Store and encourages hands-on interactions with Google services and its product lineup of Pixel phones, Pixelbooks, and Nest and Fitbit products.
The Google store was designed with an extreme importance of sustainability. The store achieved a platinum rating, the highest certification possible, within the Leadership in Energy and Environmental Design (LEED) green building rating system. Sustainable features include sourced hickory veneer on the walls, energy-efficient lighting fixtures, and carpet made with recycled materials.
The store's show stopping experience is the 'Google Imagination Space'. The space is a large glass structure that houses custom interactive screens that feature rotating exhibits on Google's latest products and technology. Google Translate is also a main feature of this experience. Shoppers can speak to the exhibit and receive a real-time translation into 24 languages simultaneously. They can learn how the translation happens on the back end of Google's technology.
Additionally, Google has experts in the store to answer any questions, offer product recommendation, and get technical support. How-to workshops will be scheduled regularly throughout the year. Google's move to physical retail comes as the company has been beefing up its hardware lineup. (View source)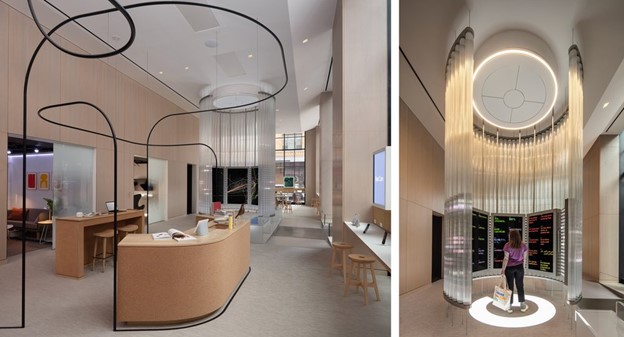 Back-to-School Will Be Big
This year's selling season will be strong as more kids head back to classrooms.
U.S. back-to-school sales are expected to grow 5.5% from last year and 6.7% from 2019. Apparel is expected to be the category with the strongest growth as consumers look to update their wardrobes for their return to in-person learning and other school events. Apparel sales are forecasted to rise 78.2% from last year and 11.3% from 2019.
Department stores, shopping centers, and malls are anticipated to make a comeback this year as they offer consumers an opportunity get out of the homes they've been cooped up in. Department store sales are expected to increase 25.3% from last year and 9.5% from 2019.
The projected growth of back-to-schools sales is part of the ongoing retail sales push, with May marking the 8th consecutive month of growth. As consumers return to physical stores, online sales will ease slightly, falling 6.6% from last year, but will be up 53.2% when compared with 2019. (View source)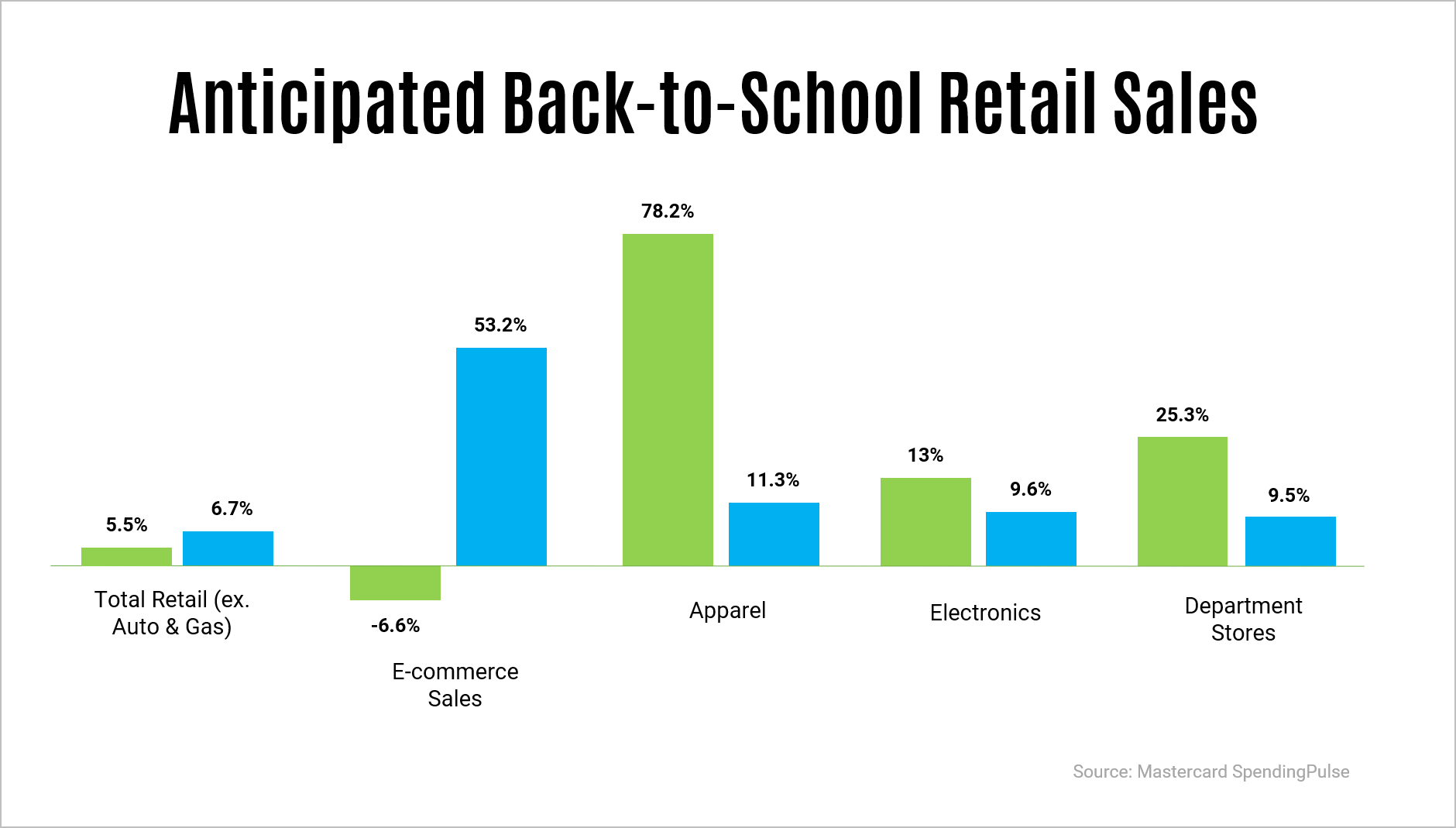 Netflix Enters DTC Retailing
Netflix opens a robust e-commerce website.
Netflix.shop is a new e-commerce site dedicated to selling exclusive apparel and collectible items that have been featured on Netflix's shows and brands. New products and apparel will drop on a regular basis with current offerings showcasing anime series 'Yasuke and Eden.' Future exclusive items include 'Stranger Things' and 'The Witcher' products as well as Netflix logowear from Japanese fashion company Beams.
Netflix's move to direct-to-consumer (DTC) retail comes as traditional brands such as Nike and Warby Parker have begun to shift to DTC to combat a lack of retail foot traffic caused by the pandemic. Netflix wants to get in on this trend to offer their customers a new way to connect with their favorite characters and stories. The company already has experience in managing supply chains as it originated as a subscription DVD rental service. (View source)
 Flexible Payments Still on the Rise
'Buy-now-pay-later' surges over last year.
Flexible payments have soared 81.2% over last year and younger consumers are in the driver's seat. Over 45 million consumers ages 14 and older will use buy-now-pay-later (BNPL) as a payment option this year and will driving the adoption of flexible payments. These younger consumers represent about one-fifth of digital buyers in the United States and will approach one-third of digital buyers by 2025.
The number of retailers that are offering buy-now-pay-later as a payment options are growing. Recently, BJ's Wholesale Club deployed a BNPL solution as well as Aropostale, Nautica, Nine West, and Brooks Brooks Brothers. The pandemic has accelerated the growing adoption of BNPL platforms by giving consumers the ability to choose easy and flexible payment plans. This also offers an alternative to consumers that don't want to use credit cards and pay high interest rates. (View source)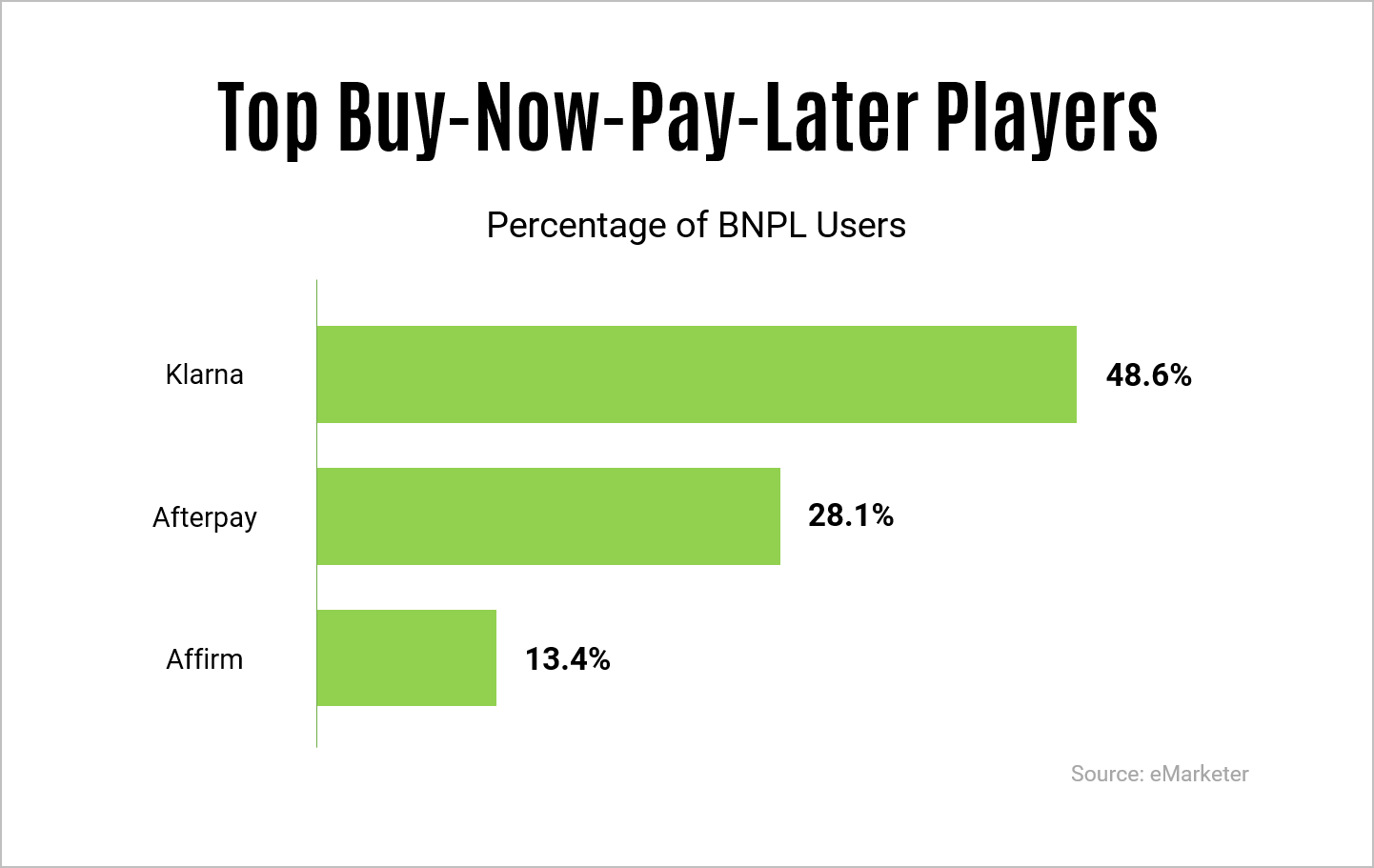 Thanks for reading!
If you'd like Buzzworthy Insights sent to your inbox weekly, please subscribe to our newsletter.
Link: http://eepurl.com/hukcCn