case studies

Powering a Break Fix Machine For Retail
For a major retailer, maintaining interactive displays and delivering on their brand promise became a whole lot easier with BDS' pioneering technical Break Fix ecosystem.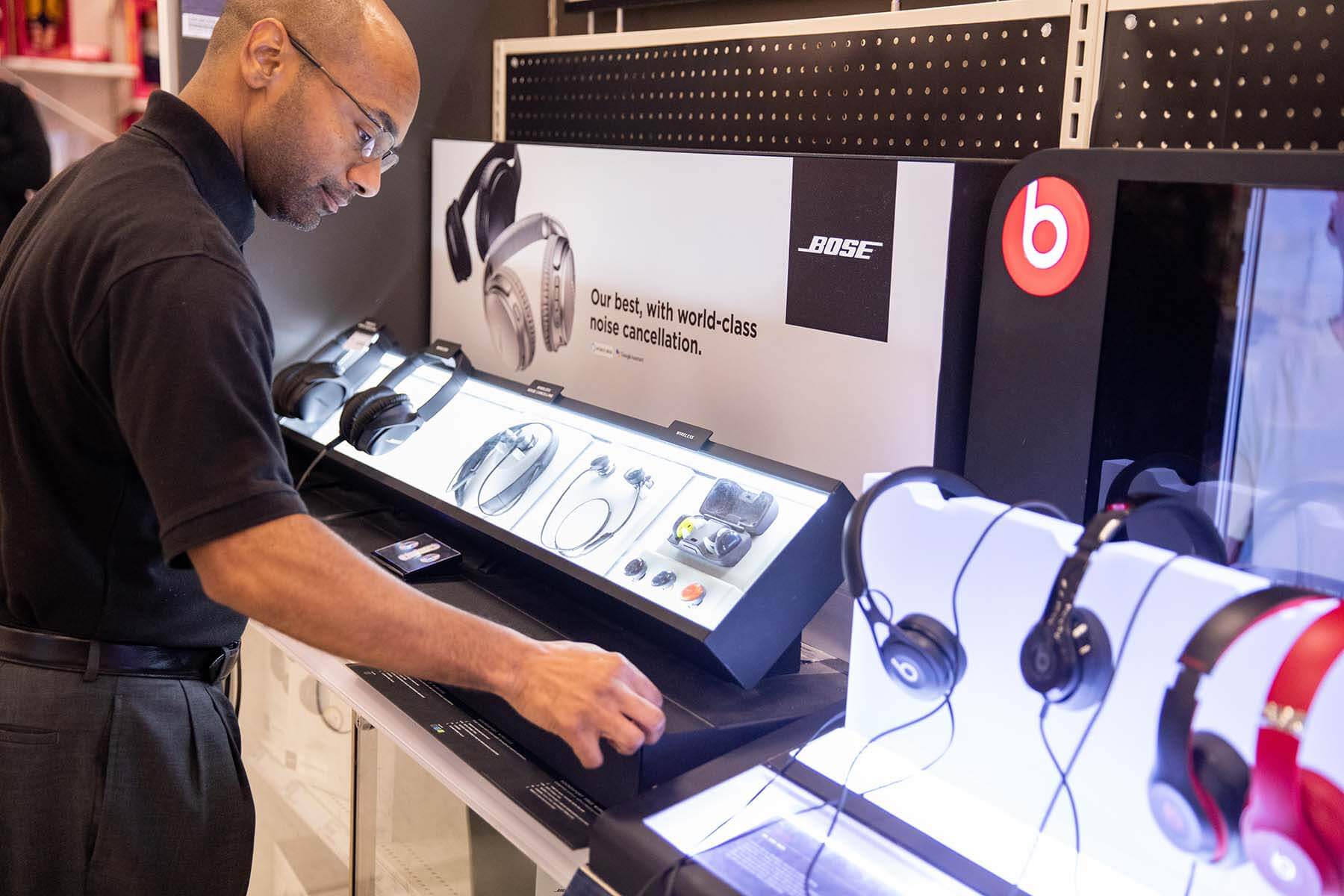 ENSURING THE BRAND PROMISE
Our exclusive partnership with a major U.S. retailer is the ultimate Cinderella story. What started as a pilot has turned into a groundbreaking partnership and successful full-service technical Break Fix program for over five years.
PROVIDING EXCLUSIVE BREAK FIX SERVICES
After completing a successful pilot program for our retailer client, we beat out 10+ other providers through an extensive selection process to be chosen as the exclusive provider of technical Break Fix services for consumer electronics brands being sold at this retailer nationwide. On a weekly basis, our trained team members visit stores, service highly-technical interactive displays, troubleshoot any issues that they find, and replace parts as needed.
Powered by a fully integrated Break Fix support ecosystem that seamlessly works across supply chain partners and product manufacturers, our retail client was able to take back control over the performance of interactive displays in their consumer electronics department. Ultimately, the goal was to ensure shoppers have a great experience no matter which brand they interact with in the aisle.
To support this massive operation, we have a complex and highly specialized operations ecosystem. A dedicated Support Center receives and troubleshoots inbound calls from the stores, and an automated shipping and parts replacement process gets parts into our technicians' hands quickly. Behind all of this is a dedicated training team that develops custom curriculum and "in real life" videos to train the technicians to know the ins and outs of the displays.

"The BDS team spent many long months with the retailer to develop a Break Fix category solution program. Touching 40+ vendor brands, the partnership we have with this retailer has resulted in amazing increases in each brand's metrics."
Lisa Nichols, Director of Client Services
40+
Brands Supported
1,800+
Stores Supported Nationwide
9,950
Display Components Fixed
Per Week
94%
Average Display Functionality
46%
Increase in Display Functionality
Compared to Control Stores
99%
Visit Completion Rate