CES 2015: The Record-Breaking Show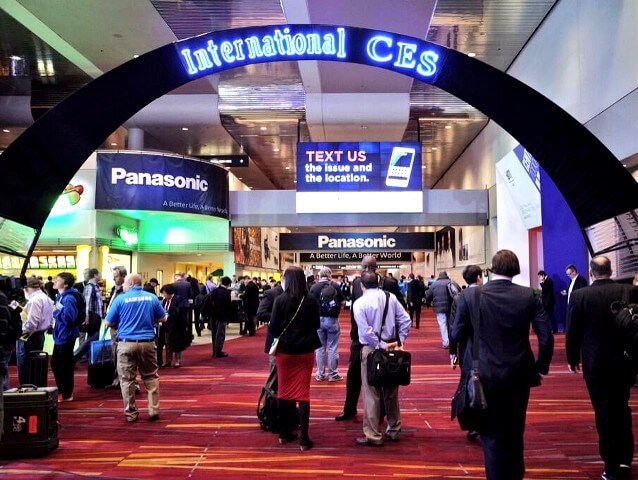 Where do you go to find human-like robots, self-driving cars, unmanned aerial vehicles, and 4K TVs? The Consumer Electronics Show! January 6th marked the beginning of the 2015 International CES® in Las Vegas. This was the largest show in history, with a record-breaking 2.2 million net square feet of exhibit space, 3,600 exhibitors, 375 startup companies, and over 170,000 industry professionals from around the world.
"This CES vastly exceeded our expectations. The show inspired and likely gave almost every attendee a sense that innovation will provide solutions to a range of global issues from the environment and agriculture to transportation, health and safety," said Gary Shapiro, President and CEO, CEA
BDS attended the show in full force this year, and saw these top trends:
TVs
4K TVs were everywhere on the floor, showcasing quantum dot and OLED technology, and larger than life screens –some reaching 105"! Read more about some of the most massive TVs here.
Self-Driving Cars
Mercedes, Audi, and BMW were just a few companies who showcased their autonomous driving machines this year. Audi's A7 even drove itself to the show!
Home Automation
Normal functions of the home continue to be improved with smart technology. Check out some of the most innovative gadgets for the connected smart home here. 
Fitness & Health Trackers
From concussion monitoring mouth guards, smart belts, and interactive yoga mats to skin sensors and activity trackers, this year's health and fitness displays were a must see on the floor. Read more about the emerging technologies here. 
Drones
Over a dozen companies showcased their flying machines in the Unmanned Systems Marketplace, a new area of the floor dedicated to drones. Find out more about how drones may be used in the future here.
Robotics
Coming in a variety of different shapes and sizes, robots were a popular sight to see on the floor this year. Autonomous machines used for cooking, cleaning, and even singing could be found. Learn about the most realistic, human-like android featured at CES.