Channel Partners Expands National Break Fix Service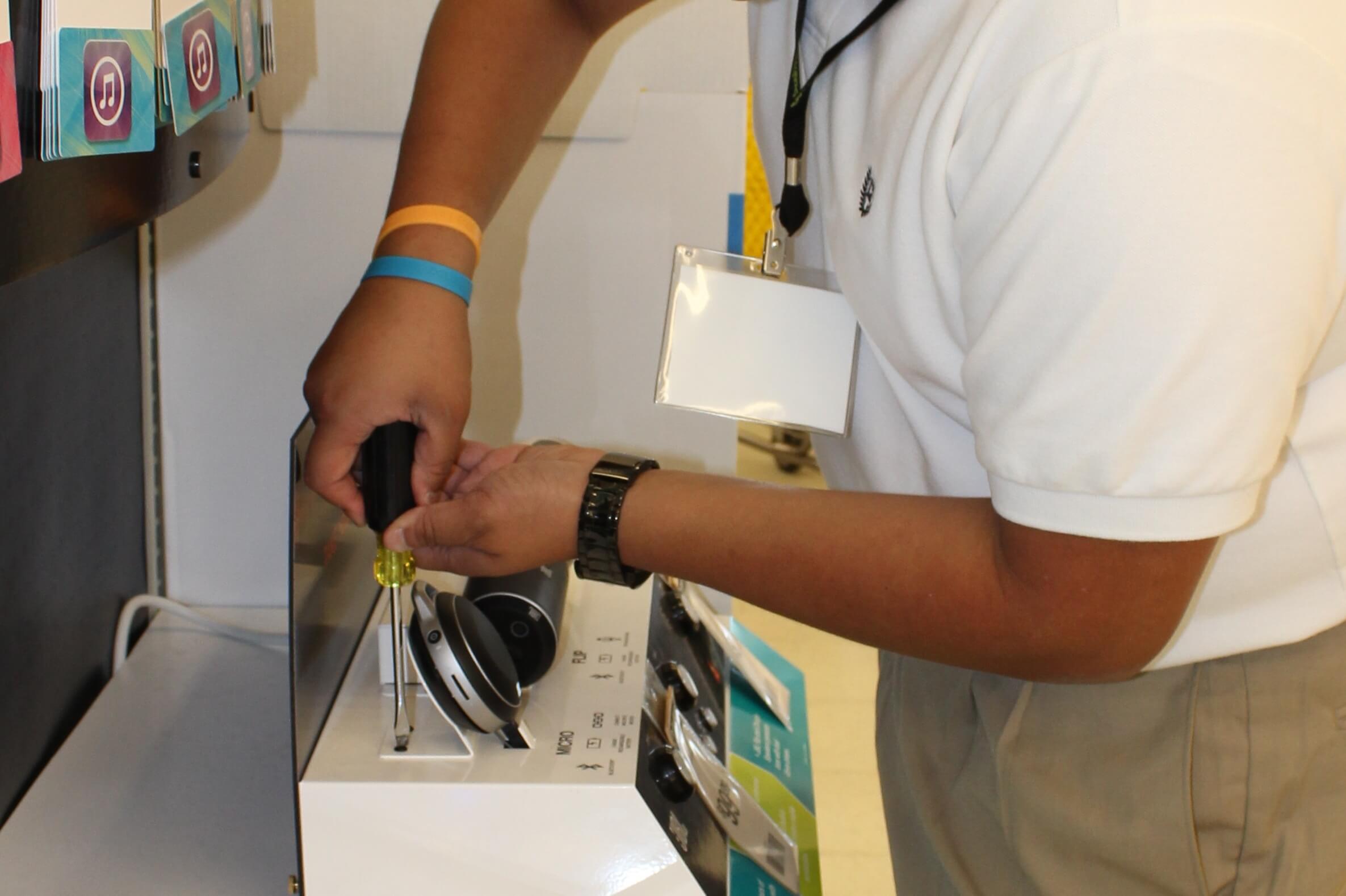 Understanding the ever-changing needs of the retail landscape, BDS Marketing, Inc., parent company to BDSmktg, Channel Partners, and RMSe, is pleased to announce that they have expanded their Channel Partners Break Fix service. Utilizing a national team of W2 X-PERTS specially trained in Break Fix tactics, supported by an in-house troubleshooting desk and a parts management and fulfillment warehouse, Channel Partners will better service the expanding needs of their clients. This service expansion represents Channel Partners' thought-leadership in the industry and is a natural progression following the successful implementation and execution of Break Fix with a number of national brands.
"With the retail floor continuing to evolve into an interactive destination for consumers, ensuring brands are properly presented at retail to support sales growth and brand loyalty is of the utmost importance," said Mike Britton, President of Channel Partners. "The Channel Partners' Break Fix team is profiled, highly trained, and properly equipped with the tools to think quickly on their feet, problem solve, execute at the highest levels and deliver results."
Designed to be a solution for brands and retailers with interactive displays or light technical needs at retail, Break Fix provides more than 500 X-PERT team members located nationwide, dedicated to handling all Break Fix needs, including; display and in-line placement; light technical support; and assembly, on a continuity or project basis. The X-PERT Break Fix team supports sales growth and brand loyalty, effectively delivering faster speed-to-fix solutions; consistent national execution; lower costs through the syndicated team model; and results driven execution.
Britton added, "Break Fix not only offers exceptional on-site support, but also the value add of a Channel Partners operated troubleshooting desk, which is available to reps and retailers and is designed to improve in-store completion rates; provide immediate troubleshooting assistance; accept and process parts and replacement orders and offer IT hardware support." Named a premier employer and one of the best places to work by The Orange County Business Journal, BDS Marketing, Inc. is a leader and innovator in the marketing industry. Its brands, BDSmktg, Channel Partners and RMSe, utilize high-performance teams that generate results for clients such as Brother, Canon, Consumer Cellular, Dell, DirecTV, FedEx Office, GoPro, Jawbone, Lookout, Motorola, Rand McNally, Sam's Club, Staples, Toshiba, TravelPro, TTI Floorcare, VF Corporation and Walmart.