Connected Commerce Innovations Will Lead to Greater Expectations
Now that we have seen the customer of the future and their buying habits, we are going to start seeing some real forward thinking in commerce experiences.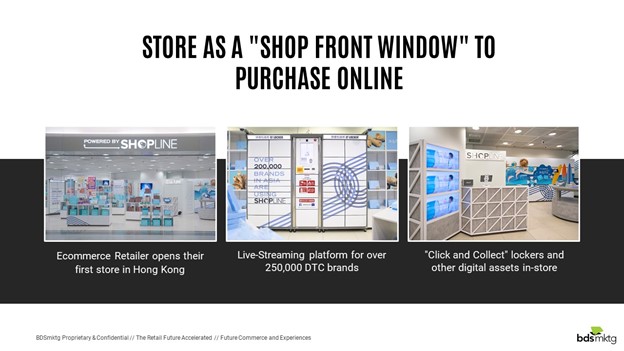 TECHNOLOGY POWERED PRODUCT PLAYGROUNDS
You'll start to see stores with set themes and using spaces to have livestreaming studios in them to bridge the divide with online and offline. You'll also see brands creating digital playgrounds. One example of this is Nike, who is infusing technology into their stores with apps like Nike Fit. This new feature connects app users to weekly sport-minded activations designed to get them moving, gaining access to in-store workshops and events hosted by the city's network of Nike athletes, experts, and sport influencers.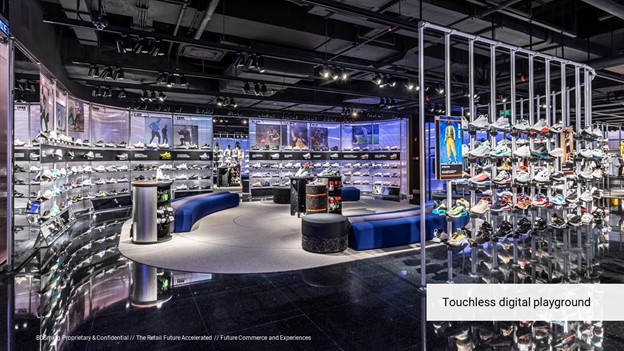 AUGMENTED REALITY
IKEA is using AR to power the demos and store experience of the future. 32% of consumers currently say they use AR while shopping, while 78% say it's a fun way to interact with brands.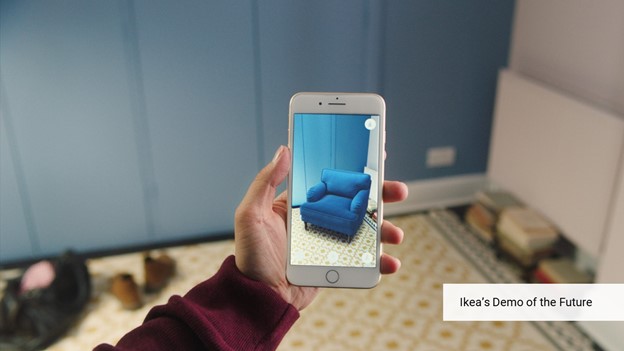 SMART CITIES
Smart cities concepts in China will be the battleground for retail as the home becomes the place where most purchases will happen. These cities will be built to be pandemic proof and self-sustaining – food is grown on the rooftops of each building, water systems will test and treat for pathogens, and cities come complete with their own power generation. Groceries and other items ordered online will be fulfilled by automated robots and delivered via self-driving vehicles.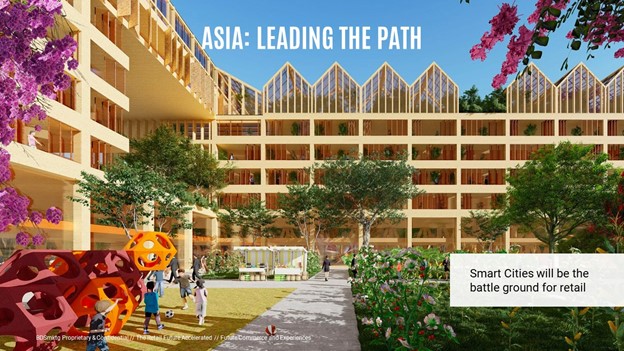 ROBOTIC SOLUTIONS
Robotic click and collect solutions will begin to become more mainstream. In fact, 30% of retailers are already in process of adding robotics to their technology fleet.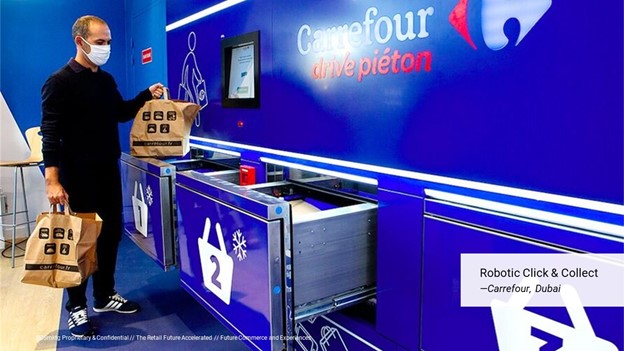 SELF-DRIVING CARS
Self-driving cars, like this one from Walmart, will be commonplace going forward! As retail begins to invest in this futuristic automation to meet customer demands, operational efficiencies from robotics will reinvent product delivery, orders will be filled faster, and customer expectations will be met quicker.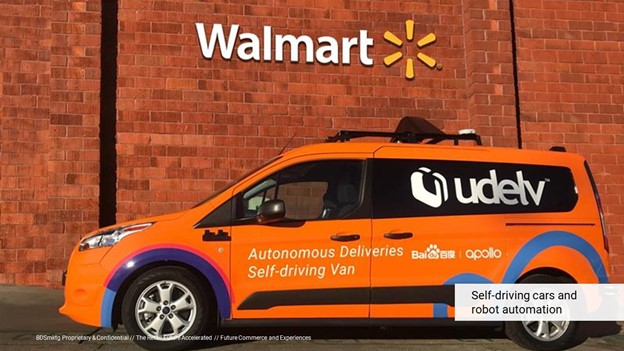 3D PRINTING
Over the next ten years, 3D printing will reshape retail, especially leading to the rise of user-designed products. For everything from fashion to furniture, 'customer-designed' will replace 'designer-designed' as the new standard. That means anyone will have the opportunity to design the product the way they want it. On top of that, 3D printing will lead to reduced waste in all areas of the supply chain due to its exactness.
VOICE COMMERCE
With Siri, Alexa, Google Assistant, and Portal by Facebook, help is just a command or question away. But voice assistants will play an even greater role for retail in the future becoming even its own voice commerce channel as voices will be used to make purchases, sight unseen, including subscription models.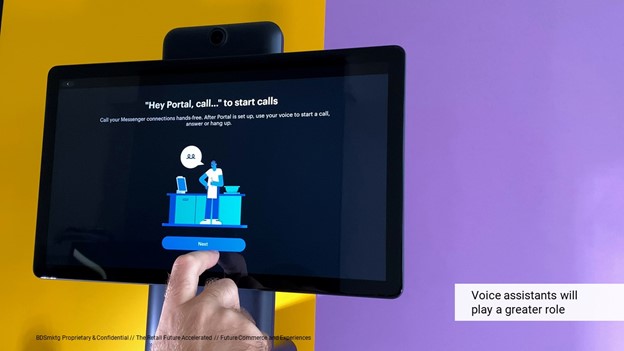 WEARABLE TECHNOLOGY
And lastly, wearable technology will continue to change the way we interact with the world and each other.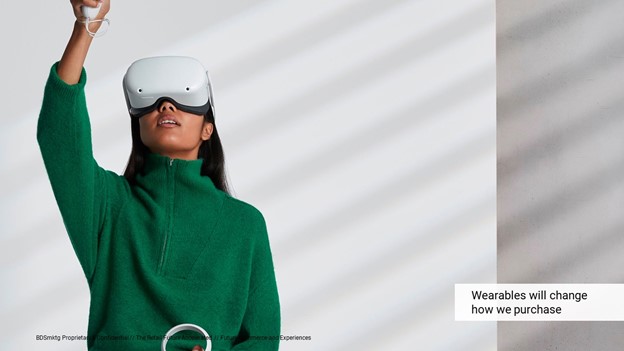 However, these greater connected commerce experiences will absolutely lead to greater expectations! Which unfortunately puts brand loyalty at risk. One bad experience can push all the dominos down in a line, inspiring your loyal consumer to switch brands because they received a better experience elsewhere. In fact, 48% of shoppers say they are less loyal to brands now, and product availability, convenience, and pricing rank as the three highest reasons for why a consumer made a switch.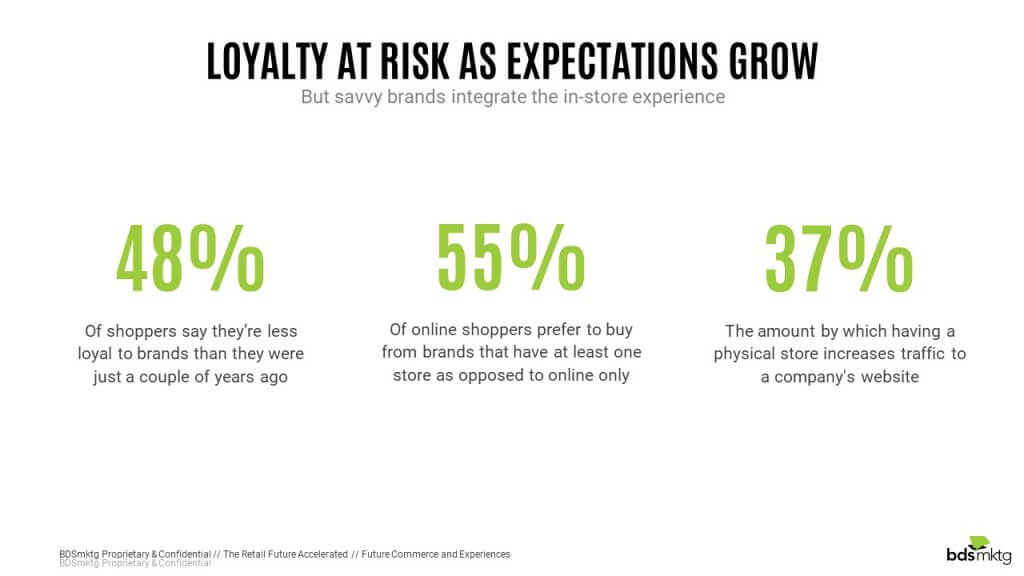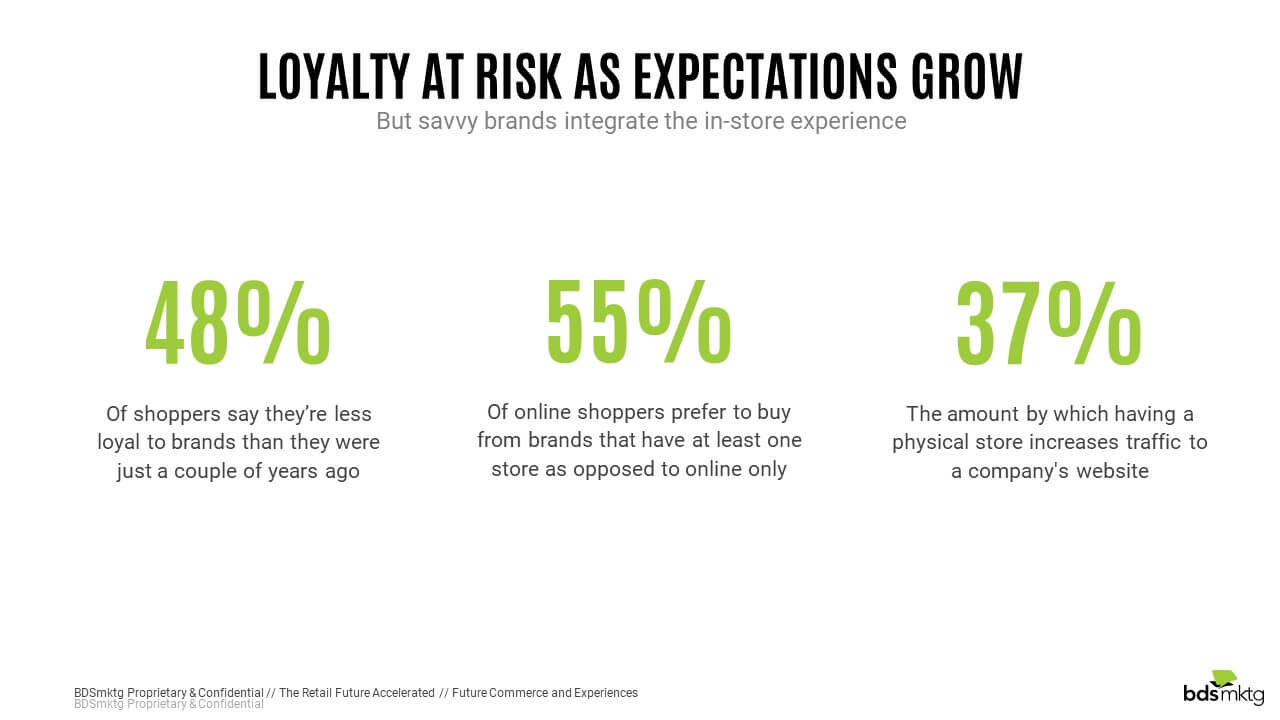 The net here is that brands and retailers will need to find the right push/pull balance when it comes to offering new technology. Future tech should support the buying journey – from online to in-store to on the go – without jeopardizing the connected commerce experience as a whole.
Keep following me on LinkedIn for more insights like these!  https://www.linkedin.com/in/seanludick/.