Make The Customer Journey Personal
Make no mistake, personalization is still an important factor in consumer purchasing decisions both in-store and online, and all the data supports the fact that personalization is still top of mind for consumers. 73% of consumers cite personalization as an important factor in the purchasing decision, while 31% want more personalization in their shopping experiences.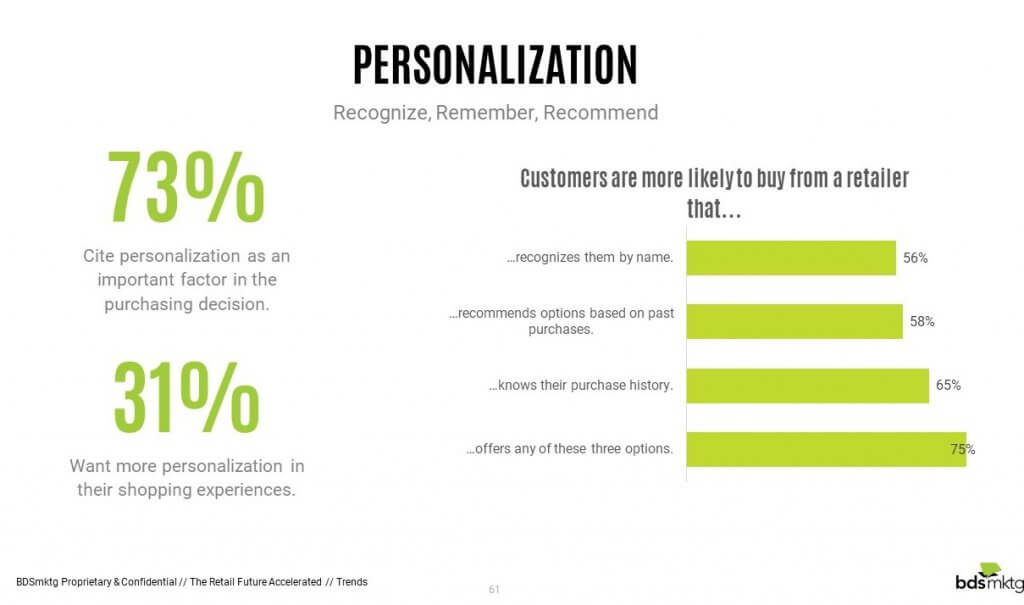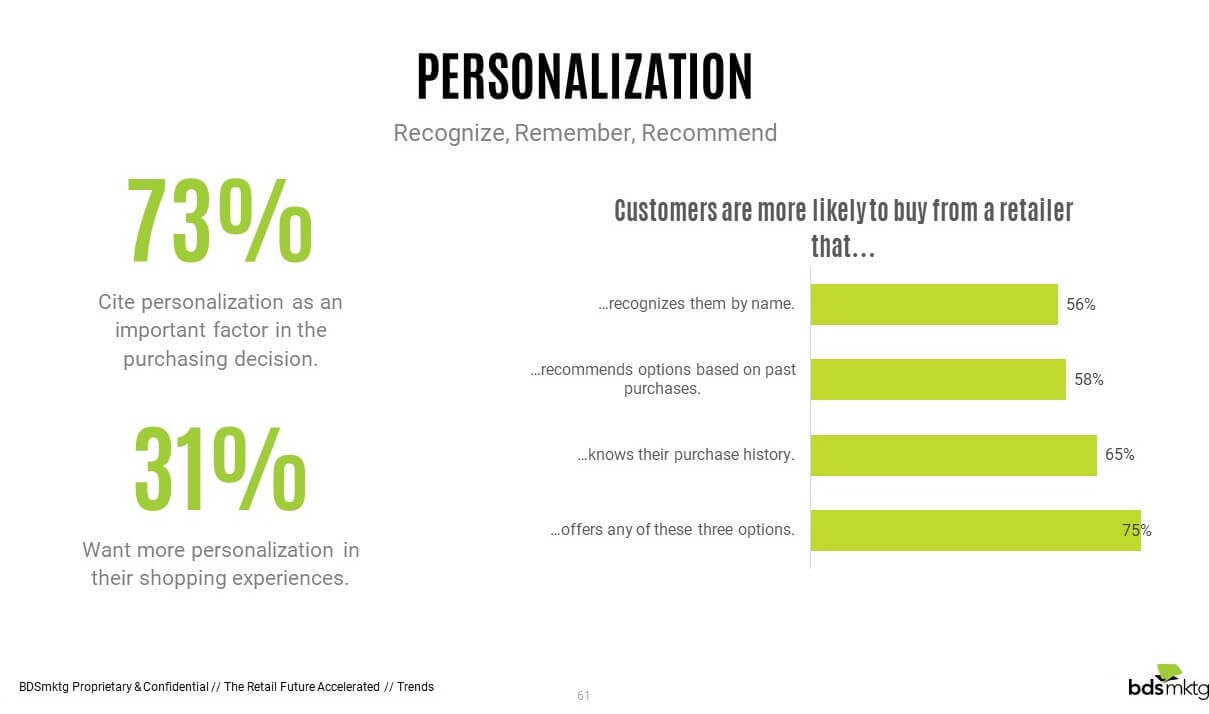 Customers want brands and retailers to know their names, recommend new options, and know their purchase history. But more importantly, they want at least one personalized component integrated into their shopping experience. By recognizing the customer and recommending items of interest, personalization shortens the time that customers need to search for items.
Let's take a look at a couple of examples.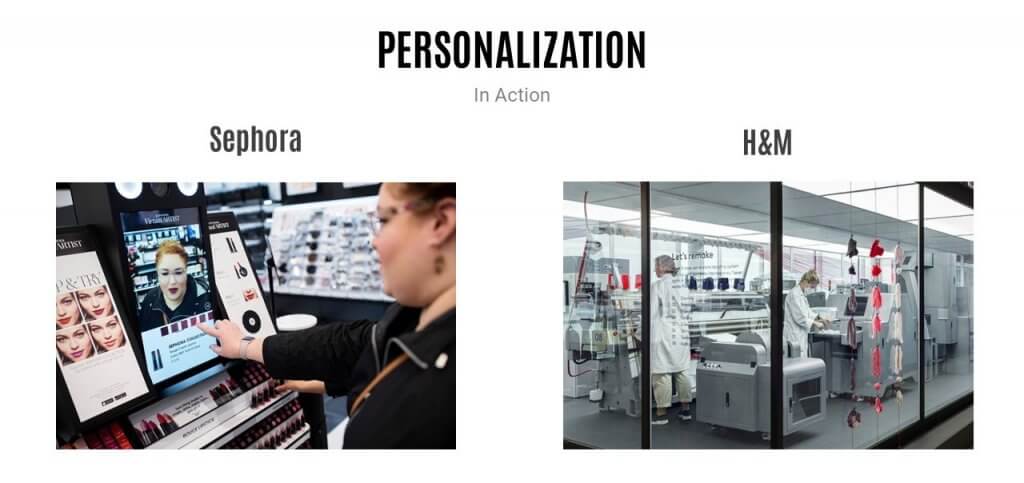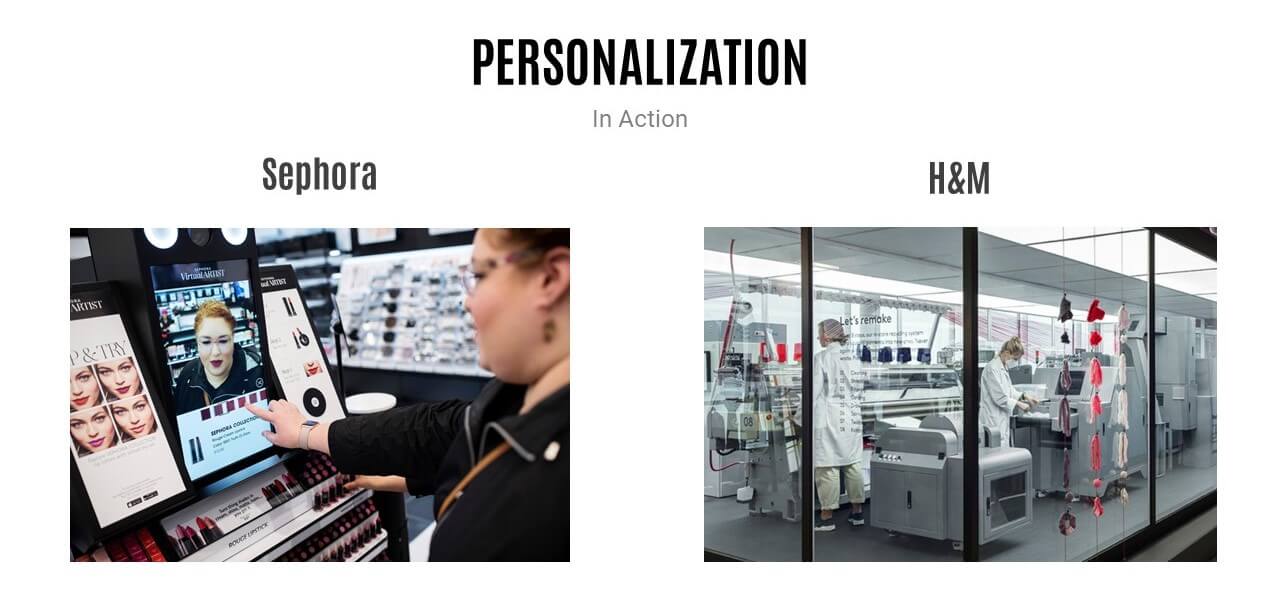 At Sephora customers can create beauty profiles where they list their hair, eye, and skin color and products are recommended based on each brand's color palette. They are then emailed when products they want are back in stock, or to remind them of products they've left in their shopping carts. The Sephora app allows shoppers to try makeup on virtually via 3D augmented reality and a freestanding version is offered in stores.
H&M is taking a leadership position in personalization AND sustainability in fast fashion. In their flagship store in Sweden, they offer a loop machine where consumers can bring in their old clothing. The machine will disassemble the product, and the material then gets cleaned and re-spun into a new garment unique to each customer. Recommended "re-manufactured" garments are personalized based on both the materials the customer brings in – and what the consumer wants it to be.  Customer's measurements and other information is saved for future orders.
Personalization is just one of six key shopping habits that will drive future buying behavior. Expectations are clear: the shopping experience needs to be personalized to their needs, include contactless payment options, and be quickly and safely delivered.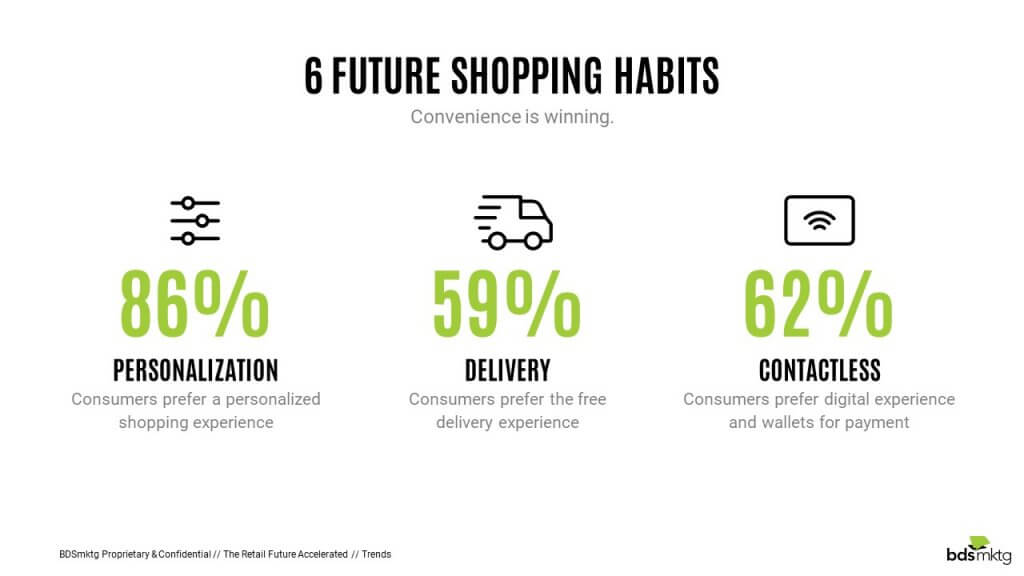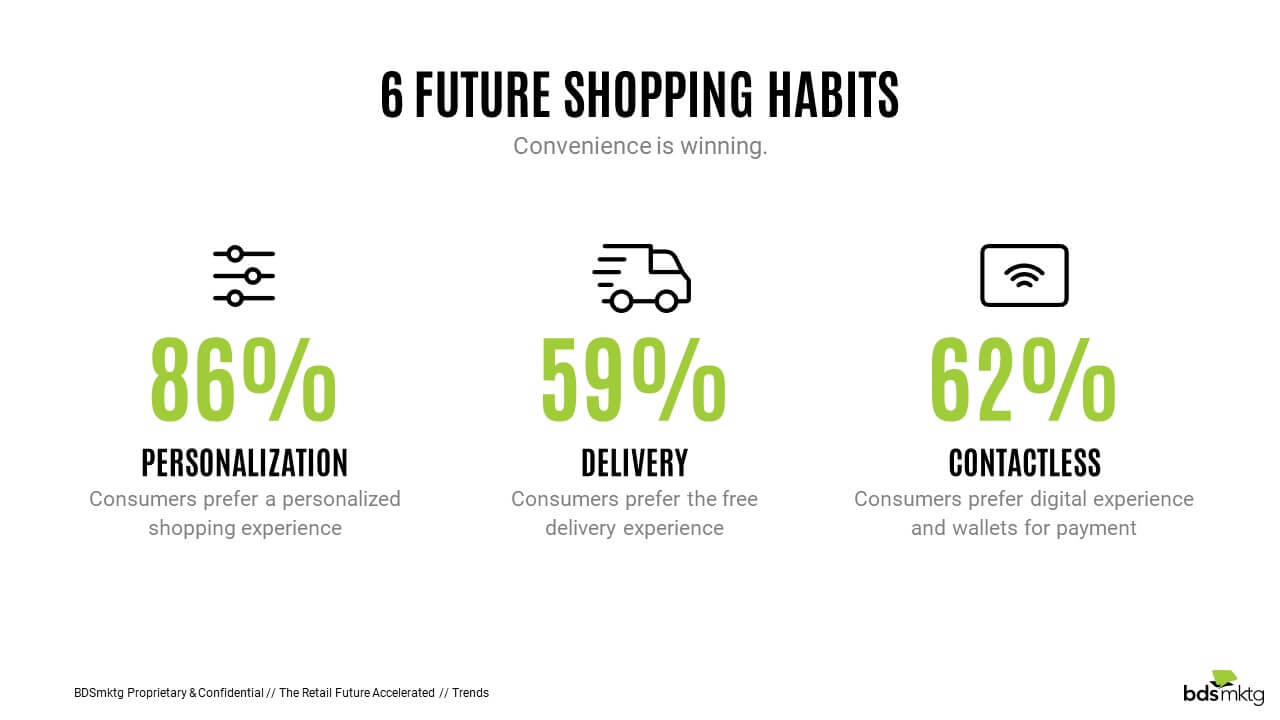 Expectations around health and hygiene will stay very high and will continue to define customer comfort level in-store. Lastly, patience for product availability will continue to diminish! 1 in 4 consumers are already wiling to switch brands if your product isn't readily available.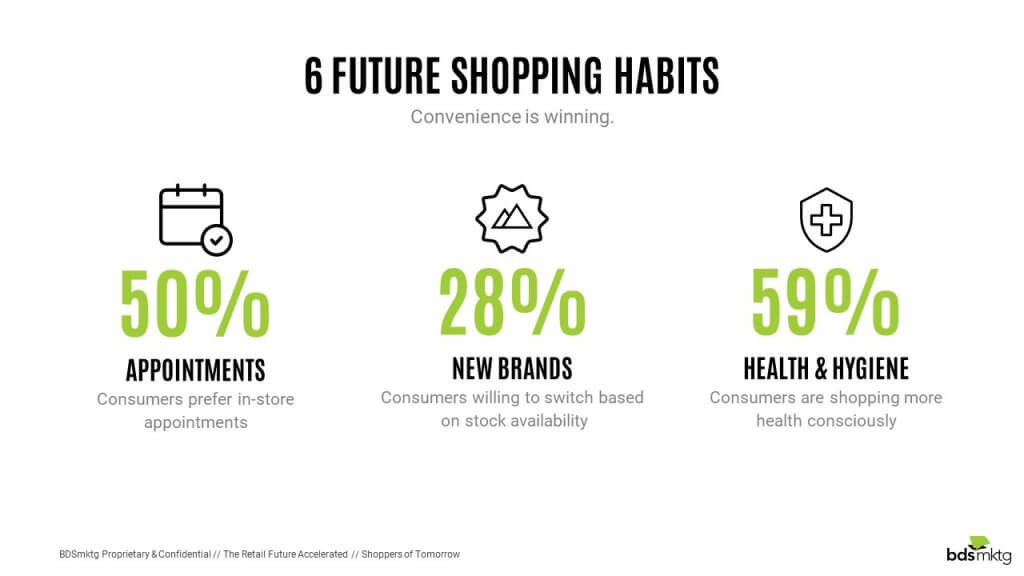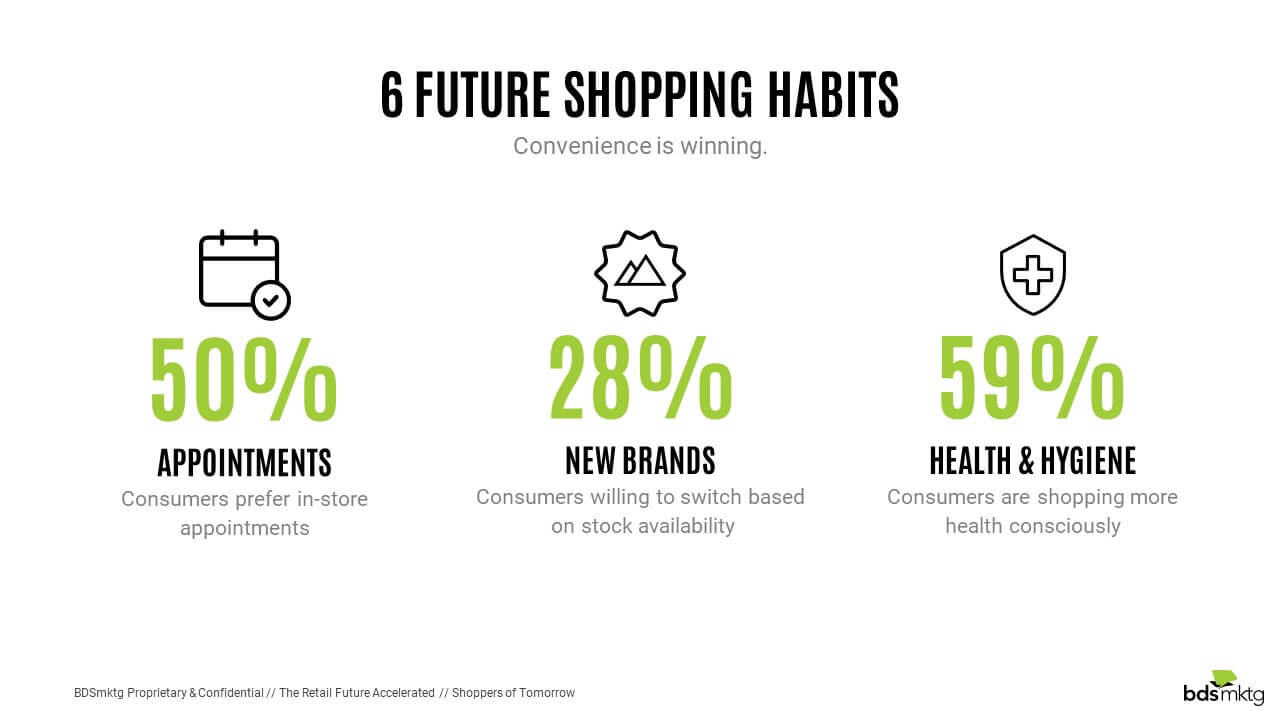 In my next article for "Building the Shopper Journey for Tomorrow", we'll explore the buyers of the future and what their purchase habits are. Keep following me on LinkedIn for more to come around this topic! https://www.linkedin.com/in/seanludick/