BDS CONNECTED SOLUTIONS, LLC. HONORED AS BRONZE STEVIE® AWARD WINNER IN 2022 AMERICAN BUSINESS AWARDS®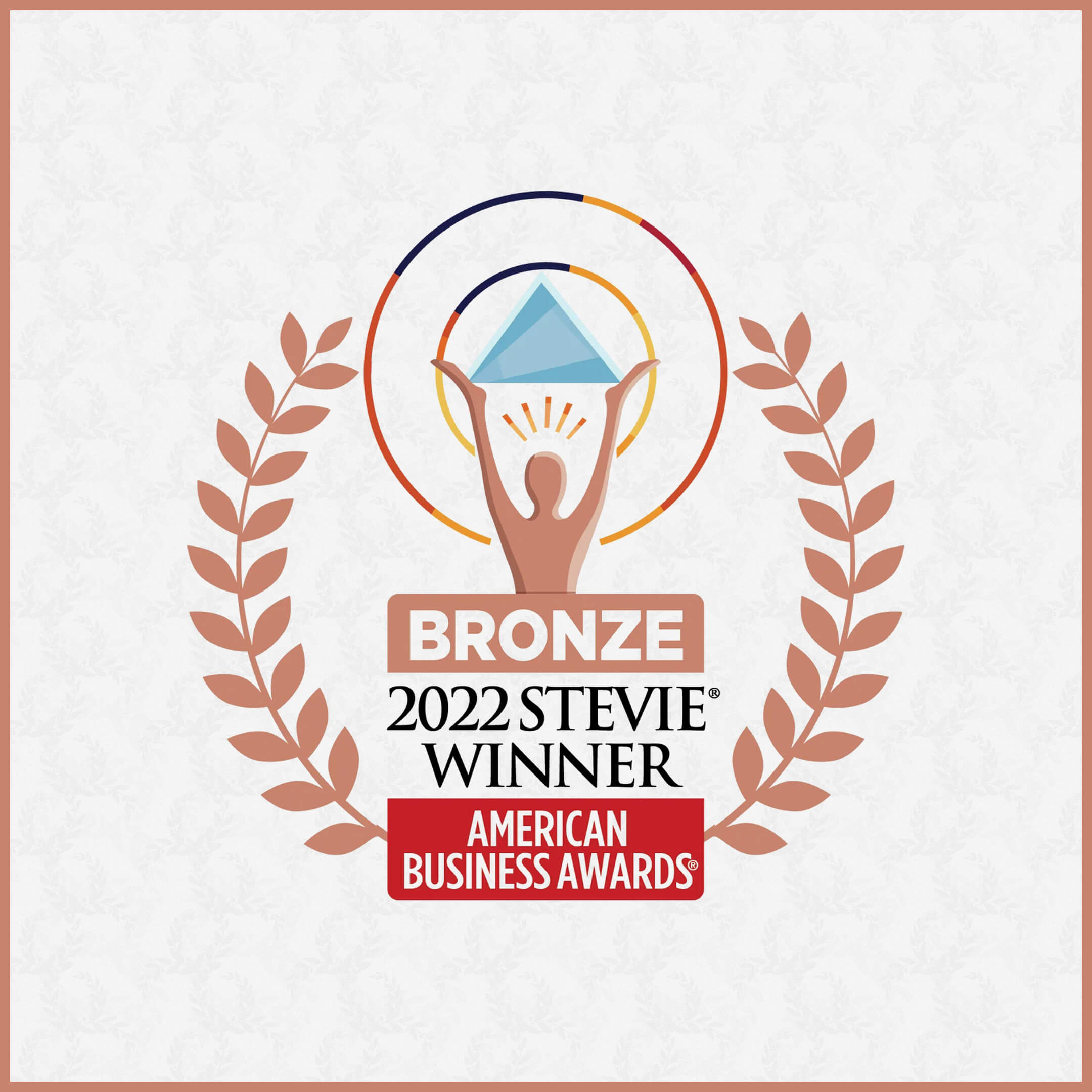 IRVINE, CA – MAY 9, 2022 – BDS Connected Solutions, LLC. was named the winner of a Bronze Stevie® Award in the Human Resources Department of the Year category in The 20th Annual American Business Awards®. 
BDS' Human Resources Department and Talent Acquisition Team was awarded the Bronze Stevie for "Human Resources Department of the Year." Amidst the global pandemic in 2020 and subsequent labor shortages in 2021, many companies in the sales and marketing solutions industry experienced a fluctuating hiring market. BDS was no exception to the new hiring landscape. However, by innovating how they attracted, onboarded, and retained new talent, BDS' Human Resources Department and Talent Acquisition Team empowered the people-led company to thrive. By investing in COVID-19 safety protocols, promoting diversity in the workplace, and pioneering virtual recruiting events, BDS was able to successfully fill jobs, increase retention, and expand their workforce.   
In 2021 alone, BDS' HR & Talent Acquisition Team: 
Achieved a 13% month-over-month increase in job applicants specifically due to the live stream events 

Reduced onboarding time by 23%

 

Increased diverse representation by 7% year-over-year

 

Increased hires by 85% from 2020

 
"It is an honor to see our Human Resources Department recognized for their achievements in recruiting and retention amidst an incredibly competitive labor market," said Sean Ludick, President of BDS Connected Solutions. "By developing and investing in innovative strategies to recruit, onboard, and retain employees, our workforce expanded exponentially. With a continued focus on building a more equitable place to work, our Talent Teams invested in a variety of initiatives to bring together our dynamic mix of employees and build better connections as we navigated our newly remote workforce." 
"As a people-led organization, BDS recognizes the importance of nurturing a diverse environment in which all employees feel valued, included, and empowered. A key focus for us in 2021 was to strengthen our inclusion efforts and amplify our employees' voices," said Kristine Todd-Scherer, Sr. Director of Human Resources. "These initiatives included the launch of our employee-led DRIVE Council, diversity scorecards for hiring new talent, adverse impact analysis, extensive leadership education, partnerships with minority job networks, and the pilot of the "Women of BDS" Leadership workshop.  
"Ingenuity and swift action have been key to our success in this challenging labor market. Last year, our Talent Acquisition Team quickly ramped up virtual live stream events to not only attract candidates, but to truly engage them and provide a deeper understanding of our career opportunities, which paid off with immediate increases in applicants and hires," said Laura Miller, Director of Talent Acquisition. 
One of the judges' comments includes: "I love when marketing and recruiting team up together to tackle a huge hiring program. Most of recruiting these days is in the branding. The recruiting live stream events and the virtual 30-minute roundtable events focused on educating attendees on the immediate job openings, day-in-the-life roles and responsibilities, and the benefits of joining BDS' world-class teams is an innovative and necessary approach to engaging talent. This is a great best in class process."  
More than 3,700 nominations from organizations of all sizes and in virtually every industry were submitted this year for consideration in a wide range of categories, including Startup of the Year, Executive of the Year, Best New Product or Service of the Year, Marketing Campaign of the Year, Thought Leader of the Year, and App of the Year, among others.  
About BDS Connected Solutions, LLC. 
Founded in 1984, BDS Connected Solutions has become the leading marketing and sales solution provider in the United States. The company powers Fortune 100 world-class brands such as Google Fiber, LG, Meta, Microsoft, Samsung, and top retailers with a connected mix of Sales & Training, Virtual Engagement, Experiential, Display Management, and Merchandising that exceed clients' ever-changing needs. Through many notable acquisitions, most recently Creative Channel Services (2021) and Michael Alan Group (2018), BDS has become an industry powerhouse by developing a robust suite of integrated solutions that generate demand and influence sales in the marketplace. As a digital-first, people-led company with a customer-obsessed approach, the company's mission is to influence every step of the modern customer journey, whether shoppers are in store, at home, or on the go, and ultimately close the sale. BDS is headquartered in Irvine, California with a regional office in New York City, New York.  To learn more about BDS visit www.BDSsolutions.com.  
About the Stevie Awards
Stevie Awards are conferred in eight programs: the Asia-Pacific Stevie Awards, the German Stevie Awards, the Middle East & North Africa Stevie Awards, The American Business Awards®, The International Business Awards®, the Stevie Awards for Women in Business, the Stevie Awards for Great Employers, and the Stevie Awards for Sales & Customer Service. Stevie Awards competitions receive more than 12,000 entries each year from organizations in more than 70 nations. Honoring organizations of all types and sizes and the people behind them, the Stevies recognize outstanding performances in the workplace worldwide. Learn more about the Stevie Awards at http://www.StevieAwards.com.