BDS CONNECTED SOLUTIONS, LLC. HONORED AS SILVER AND BRONZE STEVIE® AWARD WINNER IN THE 2023 AMERICAN BUSINESS AWARDS®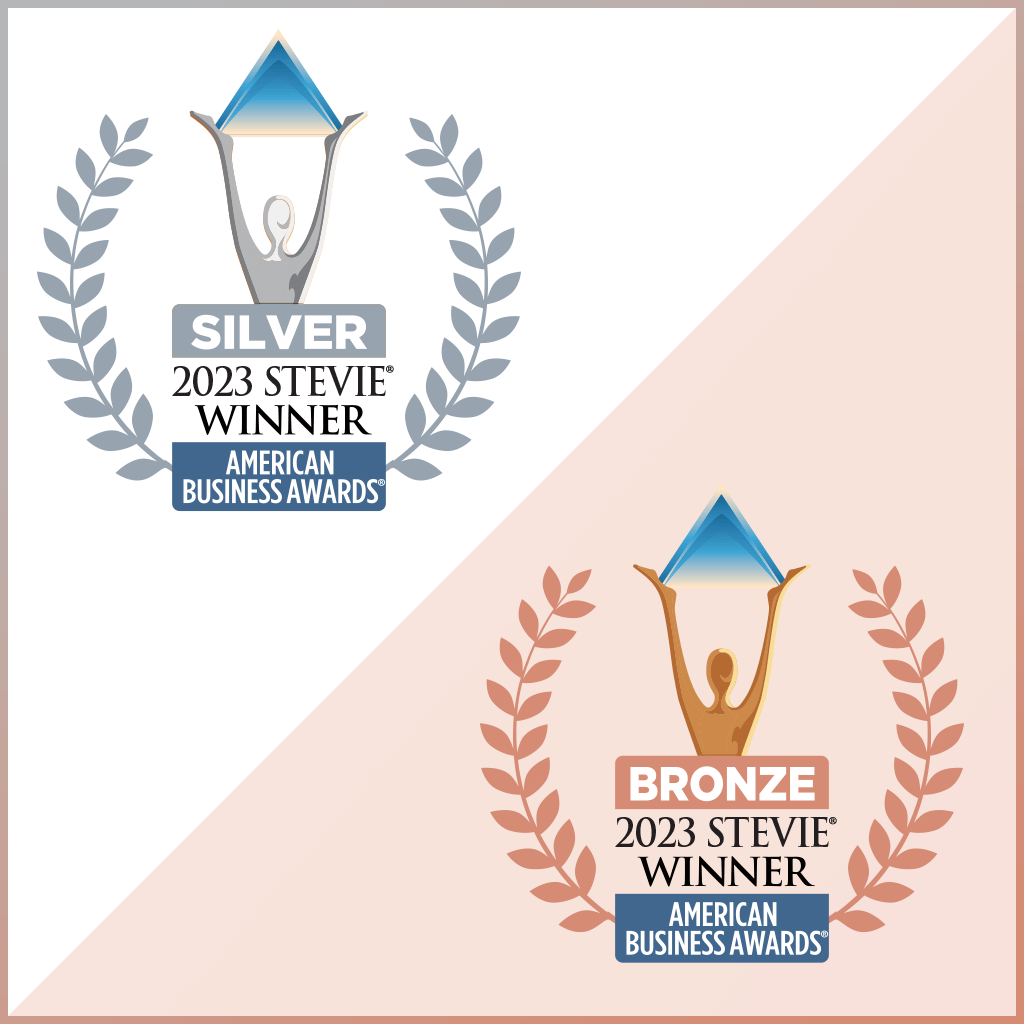 IRVINE, CA – MAY 4, 2023 – BDS Connected Solutions, LLC. was named the winner of a Silver Stevie® Award for Support Team of the Year category and a Bronze Stevie® Award in the Department Team of the Year category in the 21st Annual American Business Awards®. 
BDS' Talent Acquisition Team was awarded the Silver Stevie® for "Support Team of the Year."  
Between a global pandemic, inflation, and the Great Resignation, the recruitment industry has faced ongoing challenges over the past few years. Demand for top talent is continuously growing despite the unprecedented labor market. Through innovative tactics, BDS overcame these challenges to provide more opportunities to workers nationwide. BDS' Talent Acquisition team adapted to the market by developing initiatives to combat the challenges faced. By placing an emphasis on diversity and inclusion, cross-functional collaboration, early wage access, and transparency, BDS' Talent Acquisition team became more adaptable to the labor market trends of 2022 (and beyond).   
In 2022, BDS' Talent Acquisition Team:  
Increased the number of hires by 29% compared to 2021 

Received a 32% increase in leads compared to 2021

 

Decreased onboarding fallouts by 26% compared to 2021

 

Increased veteran and military partnerships through the Military Spouse Employment and Hiring Our Heroes programs

 
"We have a dynamic Talent Acquisition team that is achievement-focused and inspiring to watch in action," said Cari Desiderio, VP of Talent of BDS Connected Solutions. "This includes those in Talent Acquisition as well as the engaged and knowledgeable hiring managers and supporting departments who work to make the process seamless. Our amazing Onboarding team adds the final cherry on top to make the full cycle of finding to onboarding, and engaging talent the best possible experience. I am very proud of the team!" 
"I am incredibly grateful for my agile and dedicated Talent Acquisition team," said Laura Miller, Director of Talent Acquisition at BDS Connected Solutions. "We've continued to push forward in a continuously difficult labor market to provide amazing experiences for both our candidates and clients. A crucial part of our success is due to our partnerships with our hiring managers and other hardworking and innovative teams here at BDS – the Marketing, HR, and Client Service teams. It's clear that staffing is truly a team effort that requires consistent collaboration throughout every step of a candidate's journey with us, whether it's advertising our opportunities, interviewing candidates, or onboarding and training newly hired BDS talent." 
BDS' Marketing Department was awarded the Bronze Stevie® for "Department of the Year." In the ever-evolving world of retail marketing and sales solutions, the Marketing Department at BDS is no stranger to change. As customers started to return to their pre-pandemic, in-person shopping habits and retailers started to get back on their feet, BDS' in-house Marketing Department renewed their focus on outbound marketing strategies as the pillar of their 2022 marketing plan in order to stay top-of-mind with their Fortune 500 brand clients and retailers, as well as attract new prospects into their pipeline. Not only does the Marketing Department provide services for internal support teams at BDS, but they lead the way in go-to-market strategy, new solution development, branding initiatives, targeted advertising, and campaign-based marketing.  
"I'm so pleased with our department's results last year. We had really targeted goals and a specific Marketing plan that we worked closely against. Even with turnover and shifting priorities; with our agility, focus, and creativity as a team, we were able to surpass our goals in spite of another volatile year," said Melissa Burke, AVP Marketing of BDS Connected Solutions. 
"It is an honor that our Talent Acquisition and Marketing teams have been recognized with these prestigious awards," said Del Tanner, President of BDS Connected Solutions. "It is a testament to the tireless efforts of our teams to deliver outstanding results. This recognition reinforces our commitment to excellence and inspires us to continue pushing the boundaries of what's possible." 
One of the judges' comments includes: "The effort the team undertook was quite comprehensive, from refreshing the website, running seasonal campaigns and boosting PPC efforts to implementing a new marketing automation solution, launching an employee engagement solution, and holding regular team-building activities." 
More than 3,700 nominations from organizations of all sizes and in virtually every industry were submitted this year for consideration in a wide range of categories, including Startup of the Year, Executive of the Year, Best New Product or Service of the Year, Marketing Campaign of the Year, Thought Leader of the Year, and App of the Year, among others.   
About BDS Connected Solutions, LLC.  
Founded in 1984, BDS Connected Solutions has become the leading marketing and sales solution provider in the United States. The company powers Fortune 100 world-class brands such as Best Buy, LG, Meta, Microsoft, Samsung, and top retailers with a connected mix of Sales & Training, Virtual Engagement, Experiential, Display Management, and Merchandising that exceed clients' ever-changing needs. Through many notable acquisitions, most recently Creative Channel Services (2021) and Michael Alan Group (2018), BDS has become an industry powerhouse by developing a robust suite of integrated solutions that generate demand and influence sales in the marketplace. As a digital-first, people-led company with a customer-obsessed approach, the company's mission is to influence every step of the modern customer journey, whether shoppers are in store, at home, or on the go, and ultimately close the sale. BDS is headquartered in Irvine, California, with a regional office in New York City, New York. To learn more about BDS, visit www.BDSsolutions.com.   
About the Stevie Awards  
Stevie Awards are conferred in eight programs: the Asia-Pacific Stevie Awards, the German Stevie Awards, the Middle East & North Africa Stevie Awards, The American Business Awards®, The International Business Awards®, the Stevie Awards for Women in Business, the Stevie Awards for Great Employers, and the Stevie Awards for Sales & Customer Service. Stevie Awards competitions receive more than 12,000 entries annually from organizations in more than 70 nations. Honoring organizations of all types and sizes and the people behind them, the Stevies recognize outstanding performances in the workplace worldwide. Learn more about the Stevie Awards at http://www.StevieAwards.com.