BDS Marketing, Inc. Celebrates 30 Years of Powering Sales October 2014 Marks The Agency's 30th Anniversary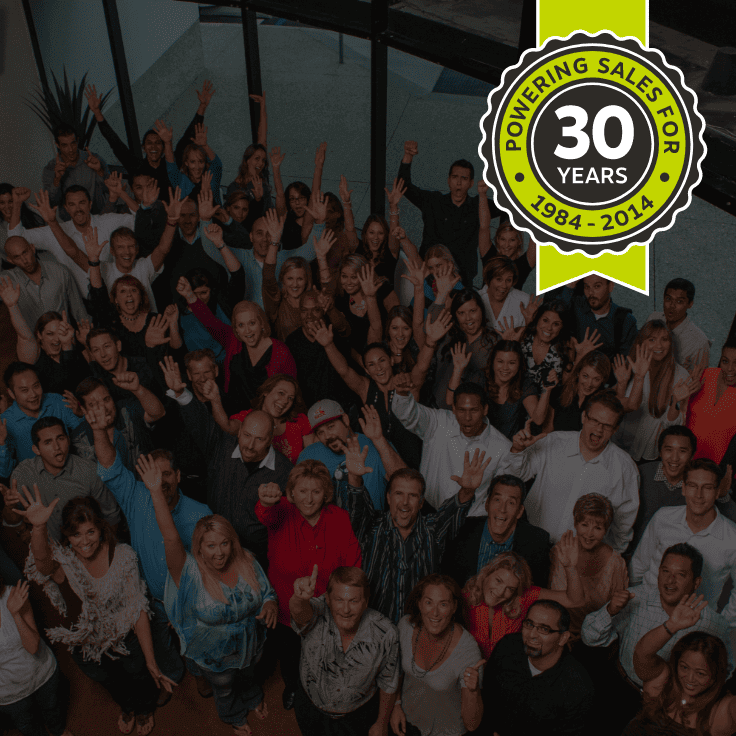 FOR IMMEDIATE RELEASE
Media Contact:
Melissa Burke
[email protected]
BDS Marketing, Inc. Celebrates 30 Years of Powering Sales

October 2014 Marks The Agency's 30th Anniversary
IRVINE, Calif. – October 21, 2014 – BDS Marketing, Inc., the agency that delivers sales through innovative retail marketing services, is celebrating its 30th anniversary this month. Since its founding in October 1984, BDS has grown from a small business run out of CEO and Founder, Mark Dean's garage, to an industry-recognized, privately run company with almost 5,000 employees nationwide and a growing list of Fortune 500 clients.
Over the years, BDS has continually evolved its business to meet the needs of the ever-changing retail environment. With an expanded brand portfolio that also includes Channel Partners and RMSe, BDS delivers a full suite of retail marketing services that span the entire retail value chain, backed by award-winning client service teams, support departments, and proprietary systems. Most recently, BDS was presented with two Gold Stevie® Awards in dual categories for Maverick of the Year (Business Service Industries) and Support Department of the Year at the 2014 American Business Awards. BDS continues to prove year after year that its talented employees, commitment to client service, and empowering work environment are key to the agency's success.
"My motivation for starting BDS was to create a better work environment for employees," says Mark Dean, CEO and Founder. "My goal is to run a business that is socially responsible and provides great benefits for our employees. Keeping people employed in a productive environment is what motivates me every day."
The agency has also established a local reputation as a great company to work for, and has been listed over the years as a top Orange County workplace by The Orange County Business Journal, The Orange County Register, and the OC Metro. With performance engagement programs focused on employee advancement, fun social events, and community outreach initiatives, BDS places the highest value on maintaining employee satisfaction and strives to ensure its employees are getting the most out of their workplace.
"We've been very blessed to have been in business for 30 years," says Dean. "I couldn't ask for a better group of people—we have the best people in the business. My team has the highest level of integrity, and I'm very lucky to work with them."
BDS looks forward to its next 30 years not only fostering partnerships with retailers and clients, but also providing a great work environment for its employees. For more information about BDS Marketing, Inc. visit www.BDSmktg.com.
About BDSmktg
BDSmktg is the marketing agency that delivers sales. With retail as our specialty, BDSmktg is an innovator in the areas of Market Development, Training, Assisted Sales, Brand Shops, Merchandising, Break Fix, Installations and Remodels and Resets. Our high-performance teams generate sell-through for clients such as Canon, Consumer Cellular, Dell, DirecTV, FedEx Office, Go Pro, Google Fiber, Jawbone, Motorola, Rand McNally, Sam's Club, Square, Staples, Toshiba, Travel Pro, TTI Floorcare, Vizio, VF Corporation and Walmart. The BDS Marketing, Inc. family of brands also includes Channel Partners and RMSe, which are focused on creating retail-ready environments. BDSmktg is based in Irvine, Calif. and has been operating with excellence since 1984.
For more information, visit www.BDSmktg.com.