BDS MARKETING, INC. HONORED AS GOLD STEVIE® AWARD WINNER IN 2012 AMERICAN BUSINESS AWARDS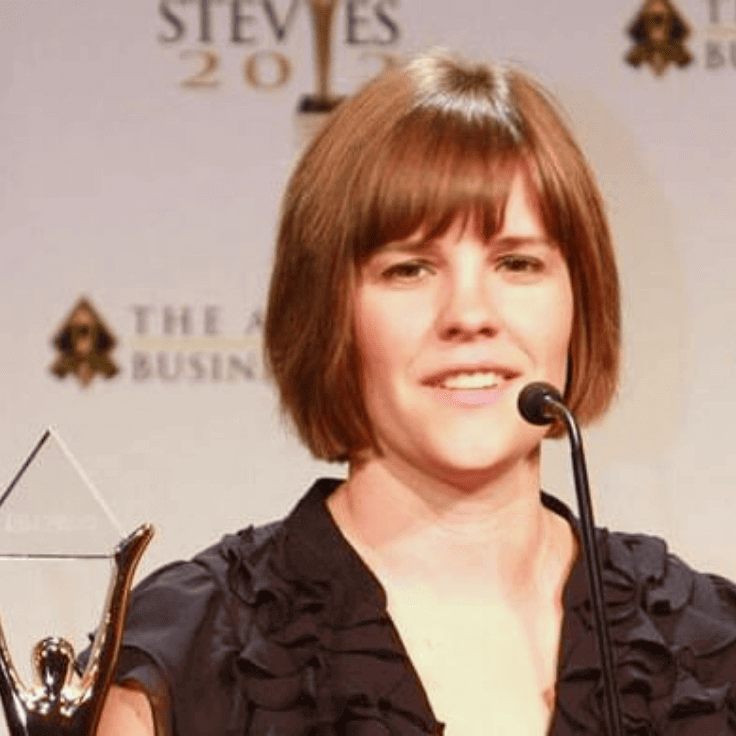 FOR IMMEDIATE RELEASE
Media Contact:
Melissa Burke
[email protected]
BDS Marketing, Inc. Honored As Gold Stevie® Award Winner In 2012 American Business AwardsSM
IRVINE, Calif. – June 19, 2012 – BDS Marketing, Inc. was presented with a Gold Stevie® Award in the Best Company of the Year: Advertising, Marketing and Public Relations category in the 10th Annual American Business Awards last night in New York City, NY.
BDS was honored to win for their entry, "Innovative Marketing Services that Achieve Real Results" and was one of thirteenfinalists in this category. With a long history of providing unparalleled marketing and sales results for their clients at retail, BDS' entry highlighted the outstanding results that they achieved for their marketing programs this past year. Driven to continuously innovate their service offerings, BDS also emphasized their development of several proprietary services to better serve their clients including: Retail Performance Index, Buzz Campaigns and Dimensional Deployment.
"We are so honored to be recognized by the American Business Awards in this category." says Mark Dean, CEO and Owner of BDS Marketing, Inc., "It is a true testament that the results we achieve for our clients speak for themselves. Over the past ten years of the American Business Awards, this is the first time BDS submitted for the Company of the Year category, and we are thrilled to have brought home a gold win."
Back in 2003, BDS won their first Stevie® Award for Best Marketing Team of the Year. Recognized by the American Business Awards on many occasions since then, BDS has been a winner and finalist for their client marketing teams, training website, and even their own internal campaigns.
The American Business Awards are the nation's premier business awards program. All organizations operating in the U.S.A. are eligible to submit nominations – public and private, for-profit and non-profit, large and small.
More than 3,000 nominations from organizations of all sizes and in virtually every industry were submitted this year for consideration in a wide range of categories, including Most Innovative Company of the Year, Management Team of the Year, Best New Product or Service of the Year, Corporate Social Responsibility Program of the Year, and Executive of the Year, among others.
Details about The American Business Awards and the lists of Stevie Award winners who were announced on June 18 are available at www.stevieawards.com/aba.
About  BDS Marketing, Inc.
BDSmktg is the marketing agency that delivers sales. We offer customized solutions that work for you and are personalized to your brand. We are driven by the power of our people. Our high-performance teams generate sell-through and our client service specialists offer expertise to enhance your marketing strategy. Simply put, we allow you to reclaim the point of sale and give you the insights you need, to make fast, smart business decisions.
With retail as our specialty, BDS is an innovator in the areas of Marketing Analytics, Training & Learning Incentives, Market Development, Performance Selling, Brand Advocacy and Merchandising. Our high performance teams generate sell-through for clients such as Canon, Cisco, Dell, FedEx Office, Jawbone, Motorola, Sam's Club, Toshiba and Walmart. BDS is based in Irvine, California, and has been operating with excellence since 1984.  For more information, visit www.BDSmktg.com.
About the Stevie Awards
Stevie Awards are conferred in four programs: The American Business Awards, The International Business Awards, the Stevie Awards for Women in Business, and the Stevie Awards for Sales & Customer Service.  Honoring organizations of all types and sizes and the people behind them, the Stevies recognize outstanding performances in the workplace worldwide.  Learn more about The Stevie Awards at www.stevieawards.com.