BDS MARKETING, INC. HONORED AS GOLD STEVIE® AWARD WINNER IN 2013 AMERICAN BUSINESS AWARDS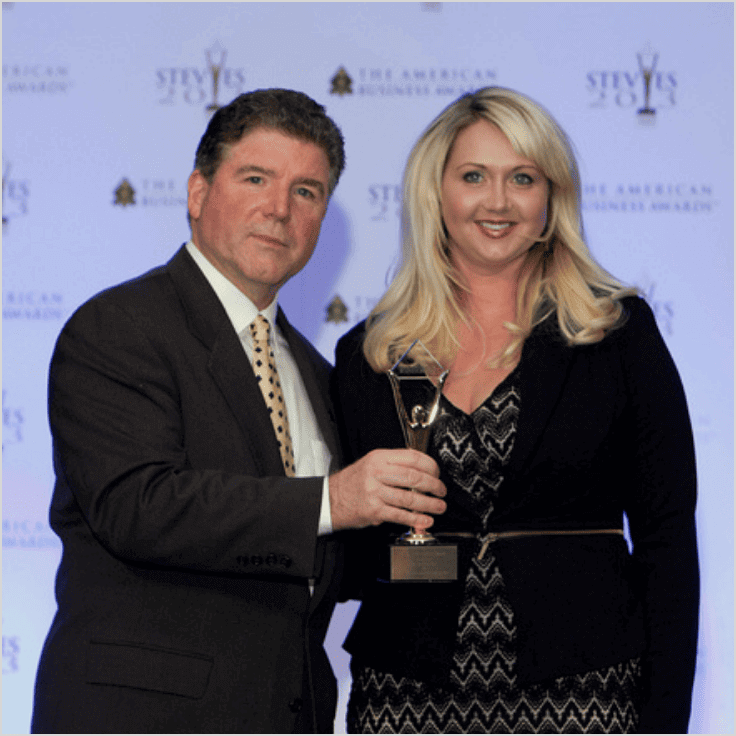 FOR IMMEDIATE RELEASE
Media Contact:
Melissa Burke
[email protected]
BDS Marketing, Inc. Honored as Gold Stevie® Award Winner in 2013 American Business AwardsSM
IRVINE, Calif. – June 18, 2013 – BDS Marketing, Inc., was presented with a Gold Stevie® Award in the "Human Resources Department of the Year" category in the 11th Annual American Business Awards in Chicago, Ill. last night. Recognized as the premier business awards program in the U.S., more than 3,200 nominations from organizations of all sizes and in virtually every industry were submitted this year for consideration in a wide range of categories.
BDS' winning entry,"Human Resources Re-invented: Motivated Employees Improve Agency Performance," was based on a number of recruitment, work-life balance, and professional development programs developed by BDS Director of Human Resources Petra Fetters. "It is such a privilege to work side-by-side with my stellar team who built and implemented these initiatives," said Fetters. "I could not be more thrilled and proud of all that we have accomplished to increase employee engagement and satisfaction within the agency."
Mark Dean, CEO and owner of BDS added, "As a company powered by our people, we are continually seeking improvements in our employee relations and are driven to remain an employer of choice. Last year, BDS was ranked in the top 20 workplaces by both the Orange County Register and Orange County Business Journal which is a testament to our commitment to our people. It is such an honor for Petra and her team to receive public recognition for their dedication to our employees."
In 2012, the BDS Human Resources Department launched a variety of strategic initiatives to drive employee satisfaction and performance to an all-time high, including: an innovative Performance Engagement coaching system, internalized recruiting capability, and work-life balance services. These initiatives resulted in YOY improvements that include: a 44 percent increase in new applicants, an 11 percent increase in candidate referrals, decreased turnover rates up to 50 percent for certain positions, and mitigated health benefits costs, in addition to overwhelmingly positive employee satisfaction surveys noting a great culture and work-life balance at BDS.
Michael Gallagher, Stevie Awards founder and president, stated, "This year's American Business Awards was outsized in every way. More entries and more judges than ever before, and I'd have to say the most impressive collection of nominations we've ever received. We congratulate all of this year's Stevie winners for their outstanding work."
Details about The American Business Awards and the full list of Stevie Award winners who were announced on June 17 are available at www.StevieAwards.com/ABA. More information about BDSmktg is available at www.BDSmktg.com.
About  BDS Marketing, Inc.
BDSmktg is the marketing agency that delivers sales. With retail as our specialty, BDS is an
innovator in the areas of Business Intelligence, Direct Sales & Brand Shops, Market Development, Learning Platforms, Campaigns & Incentives, Training, Assisted Sales, and Merchandising. Our high performance teams generate sell-through for clients such as Beats, Canon, Cisco, Crocs, Dell, FedEx Office, Jawbone, Levi's, Motorola, Sam's Club, Staples, Toshiba and Walmart. The BDS family of brands also includes Channel Partners and RMSe which are focused on creating retail-ready environments. BDS is based in Irvine, Calif., and has been operating with excellence since 1984. For more information, visit www.BDSmktg.com.
About the Stevie® Awards
Stevie Awards are conferred in four programs: The American Business Awards, The International Business Awards, the Stevie Awards for Women in Business, and the Stevie Awards for Sales & Customer Service.  A fifth program, the Asia-Pacific Stevie Awards, will debut this year. Honoring organizations of all types and sizes and the people behind them, the Stevies recognize outstanding performances in the workplace worldwide.  Learn more about the Stevie Awards at www.StevieAwards.com.