BDSmktg Honored as Bronze Stevie® Award Winner in 2015 American Business Awards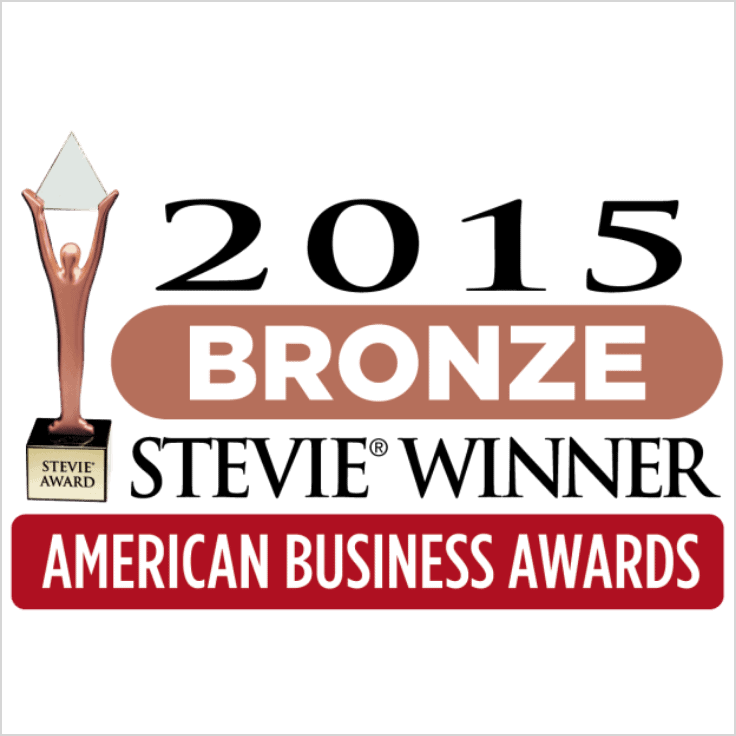 BDSmktg, the marketing agency that delivers sales through innovative retail marketing services, was presented with a Bronze Stevie® Award in the Best New Product or Service of the Year category for their Break Fix service at the 13th Annual American Business Awards on Friday, September 11, 2015.
The American Business Awards are the nation's premier business awards program. All organizations operating in the U.S.A. are eligible to submit nominations – public and private, for-profit and non-profit, large and small. This year's American Business Awards were presented at two events. Stevies for excellence in customer service, human resources, marketing, websites, publications, videos, management, and other disciplines were announced in Chicago in June. The event focused on new product and technology-related categories, tech-related management, and select company/organization categories.
BDSmktg's award-winning Break Fix service is designed to be a solution for brands and retailers with interactive displays or light technical needs at retail. With more than 500 Break Fix team members nationwide dedicated to handling all Break Fix needs, sales growth and brand loyalty is powered through faster speed-to-fix solutions, consistent national execution, lower costs through the syndicated team model, and results-driven execution.
"Here at BDSmktg, we provide our clients with only the best retail services on the market, and our Break Fix service is no exception. To us, the Break Fix service was an absolute necessity to launch for our clients. Considering that retail is evolving into an interactive space for consumers, it's more important than ever before for our clients to ensure their brand promise is delivered at retail," said Mike Britton, President of BDSmktg. "We are absolutely honored to be presented with a Bronze Stevie® Award, and we thank everyone involved in launching and maintaining the success of this stellar service."
BDSmktg was also presented with two Bronze Stevie® Awards at the event in June for Executive of the Year for Advertising, Marketing & Public Relations, and Marketing Campaign of the Year for Retail, highlighting major agency achievements.
Details about The American Business Awards and the lists of Stevie winners who were announced on June 22nd and September 11th are available at http://www.StevieAwards.com/ABA.
About BDSmktg 
BDSmktg is the marketing agency that delivers sales. With retail as our specialty, BDSmktg is an innovator in the areas of Market Development, Training, Assisted Sales, Brand Shops, Merchandising, Break Fix, Installations and Remodels and Resets. Our high-performance teams generate sell-through for clients in a wide range of categories including: Retailers, Consumer Electronics, Mobility, Appliances, Apparel, CPG and more. BDSmktg is based in Irvine, Calif. and has been operating with excellence since 1984. For more information, visithttp://www.BDSmktg.com.
About The Stevie Awards 
Stevie Awards are conferred in six programs: the Asia-Pacific Stevie Awards, the German Stevie Awards, The American Business Awards, The International Business Awards, the Stevie Awards for Women in Business, and the Stevie Awards for Sales & Customer Service. Stevie Awards competitions receive more than 10,000 entries each year from organizations in more than 60 nations. Honoring organizations of all types and sizes and the people behind them, the Stevies recognize outstanding performances in the workplace worldwide. Learn more about the Stevie Awards at http://www.StevieAwards.com.