BDSmktg Honored as Gold Winner in the 5th Annual 2013 Golden Bridge Awards, Best Deployments and Case Studies, Solutions for U.S.
10.03.2013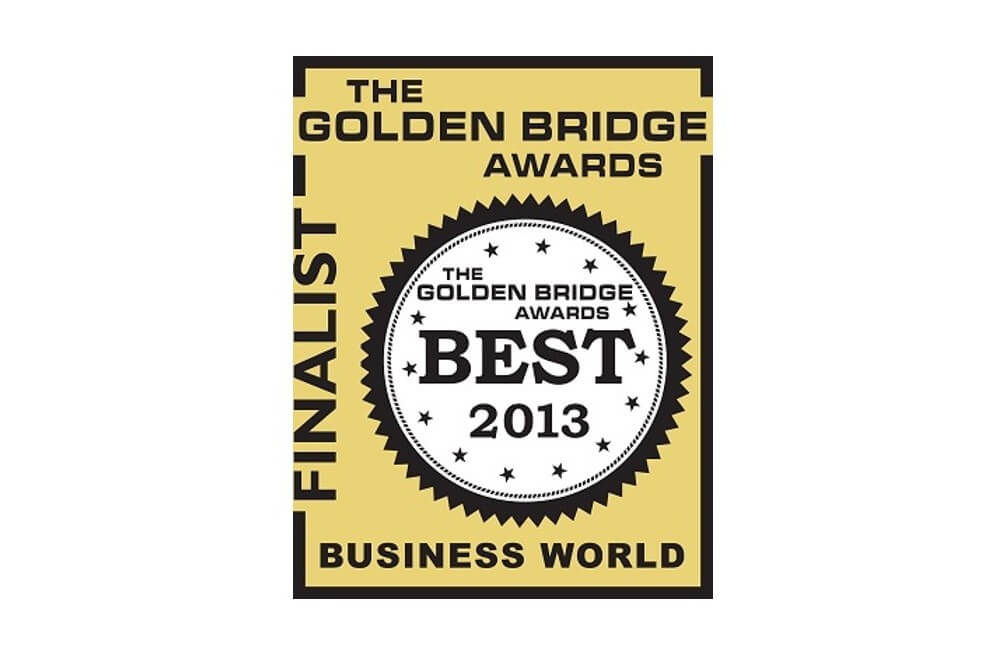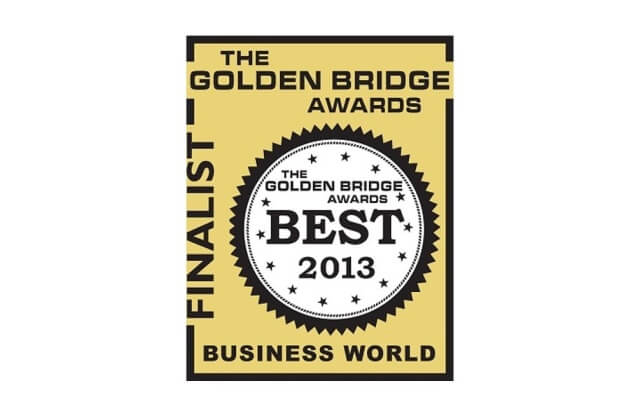 FOR IMMEDIATE RELEASE
Media Contact:  
Melissa Burke
[email protected]
BDSmktg Honored as Gold Winner in the 5th Annual 2013 Golden Bridge Awards, Best Deployments and Case Studies, Solutions for U.S.
Winners Honored at the Golden Bridge Awards Dinner
and Presentation in San Francisco on September 30, 2013
IRVINE, Calif. – Oct. 3, 2013 – BDSmktg has earned the prestigious gold status in the Golden Bridge Awards for its direct sales solution, Brand Shops. The coveted annual Golden Bridge Awards program encompasses the world's best in: organizational performance; products and services; innovations; executives and management teams; and women in business. It also recognizes all forms of marketing and program management from every major industry in the world. Winners were honored in San Francisco on September 30, 2013 during the 5th annual awards dinner and presentations.
BDS was selected by the Golden Bridge Awards for its Brand Shops initiative. This initiative is an opportunity for manufacturers to increase brand awareness, drive sales, launch new products, and create positive consumer experiences. With most traditional sales methods, consumers have come to expect sales associates that are less than knowledgeable about products and brands. This often leads to unsatisfactory buying experiences. Leveraging its network of more than 50,000 highly skilled sales professionals, Brand Shops' cutting-edge retail format owns the initiative from start to finish, and connects with consumers like never before by creating an experience where sales professionals who thoroughly understand a brand's products and services can skillfully deliver a lifestyle sales solution to a consumer, thereby increasing sales and awareness.
Brand Shops services include:
Design: brand insights, consumer insights, strategy, creative, visualization
Build: creative, layout, mock-up, production, testing
Install: site selection, timing coordination, logistics, crew work, compliance
Talent: recruiting, staffing, performance management and compensation
Performance Management: goals and success evaluation, quality control, communication
"It's an honor to be named a gold winner by the Golden Bridge Awards for this esteemed industry and peer recognition," said Colan Sewell, vice president of Brand Shops. "This award is a testament to BDS' commitment to providing manufacturers a cutting-edge platform to interact with consumers in a meaningful way that is highly visible and ultimately drives increased revenue."
More than 40 judges from a broad spectrum of industries from around the world participated in the judging. Their average scores determined the 2013 Golden Bridge Business Awards winners. The winners were honored during the awards dinner and presentation on September 30, 2013 in San Francisco attended by the finalists, industry leaders, and judges.
For more information on Brand Shops, BDS or to receive a copy of BDS' Brand Shops white paper, please contact Ian Holtz, Director of Client Development for Brand Shops at 949.472.6700 x 2550. To learn more about the Golden Bridge Awards, visit www.goldenbridgeawards.com.
About BDSmktg
BDSmktg is the marketing agency that delivers sales. With retail as our specialty, BDS is an innovator in the areas of Business Intelligence, Brand Shops & Direct Sales, Market Development, Learning Design, Campaigns & Incentives, Training, Assisted Sales, Merchandising, Fixture Installations, and Retail Construction. Our high performance teams generate sell-through for clients such as Beats, Canon, Cisco, Crocs, Dell, FedEx Office, Jawbone, Levi's, Motorola, Sam's Club, Staples, Toshiba and Walmart. The BDS family of brands also includes Channel Partners and RMSe which are focused on creating retail-ready environments. BDS is based in Irvine, Calif., and has been operating with excellence since 1984. For more information, visit www.BDSmktg.com.
About the Golden Bridge Awards
Golden Bridge Business and Innovation Awards are an annual industry and peers recognition program honoring best companies in every major industry from large to small and new start-ups in North America, Europe, Middle-East, Africa, Asia-Pacific, and Latin-America, Best New Products and Services, Best Innovations, Management and Teams, Women in Business and the Professions, Case Studies, Customer Satisfaction, and PR and Marketing Campaigns from all over the world. Learn more about The Golden Bridge Awards at www.goldenbridgeawards.com