BDSmktg Honored as Gold Winner in the 7th Annual 2015 Golden Bridge Awards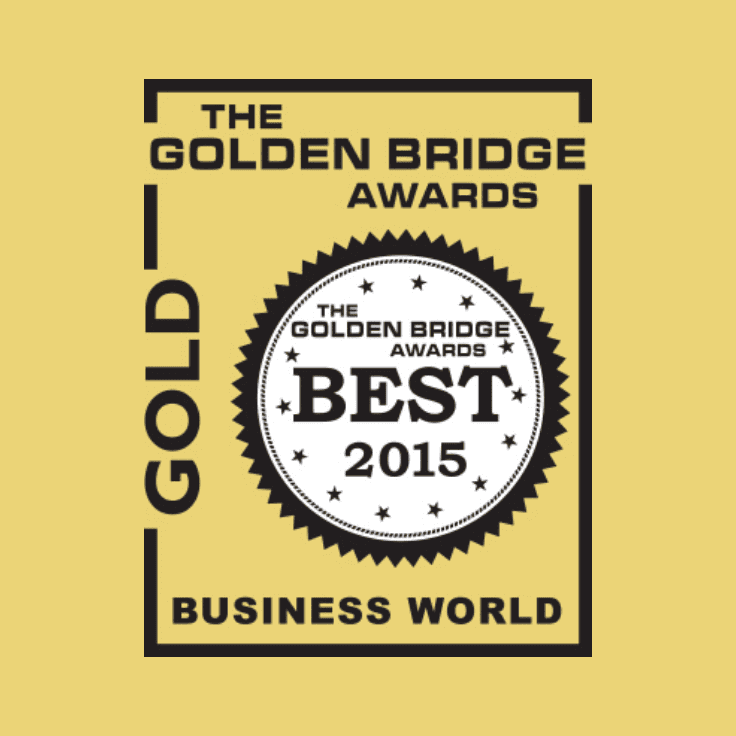 BDSmktg was awarded Gold in the 2015 Golden Bridge Awards for their Cause Related Campaign of the Year at retail, "Stay Golden, California." The coveted annual Golden Bridge Awards program encompasses the world's best in organizational performance, innovations, products and services, executives and management teams, women in business and the professions, innovations, case studies, product management, public relations and marketing campaigns, and customer satisfaction programs from every major industry in the world. Organizations from all over the world are eligible to submit nominations including public and private, for-profit and non-profit, largest to smallest and new start-ups.
The "Stay Golden, California" campaign was created as part of the Energy Upgrade California initiative for BDSmktg client, Center for Sustainable Energy, to encourage Californians to manage their energy usage. To support the campaign, BDS deployed Energy Ambassadors to retail stores throughout the state, who engaged consumers during workshops, conducted surveys, and trained store associates on the importance of smart energy consumption habits. They challenged Californians to take action in order to save energy and conserve natural resources, help reduce demand on the electricity grid, and make informed energy management choices at home and at work.
"We are incredibly elated to have received Gold for Cause-Related Campaign of the Year," said Randy Schrock, SVP of Business Intelligence and Director of the Center for Sustainable Energy Program at BDSmktg. "Now, more than ever, it is important that we all play our part. By working together, we can help California 'Stay Golden!'"
More than 40 judges from a broad spectrum of industry voices from around the world participated and their average scores determined the 2015 Golden Bridge Business Awards winners. The winners were honored during the awards dinner and presentation on November 16, 2015 in San Francisco attended by the finalists, industry leaders, and judges.
About The Golden Bridge Awards
Golden Bridge Awards are an annual industry and peers recognition program honoring best companies in every major industry from large to small and new start-ups in North America, Europe, Middle-East, Africa, Asia-Pacific, and Latin-America, Best New Products and Services, Best Innovations, Management and Teams, Women in Business and the Professions, Case Studies, Customer Satisfaction, and PR and Marketing Campaigns from all over the world. Learn more about The Golden Bridge Awards at www.goldenbridgeawards.com.