Boost Consumer Confidence & Enhance Your Retail Reputation
Learn More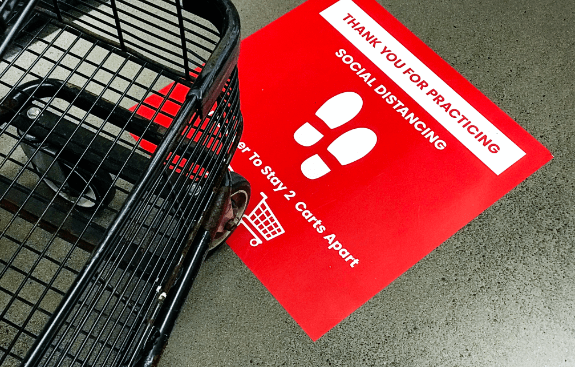 From limiting open hours and implementing stricter cleaning protocols, to requiring masks and ensuring social distancing, you've put a lot of work into making your retail environment the safest place possible for your shoppers and store associates.
But what if there was an even easier way to give shoppers complete peace of mind and re-instill their confidence in shopping in stores again?
Introducing the Shopper Safety Score
℠
Get consumers back into stores sooner with BDS' new industry-leading rating system that measures how well your stores are doing at maintaining health and safety standards. This easy-to-understand score not only serves as an extra reminder to consumers that you take their health and safety seriously, but motivates your store associates to help establish your brand as a leader in creating safe shopping environments for the "new normal".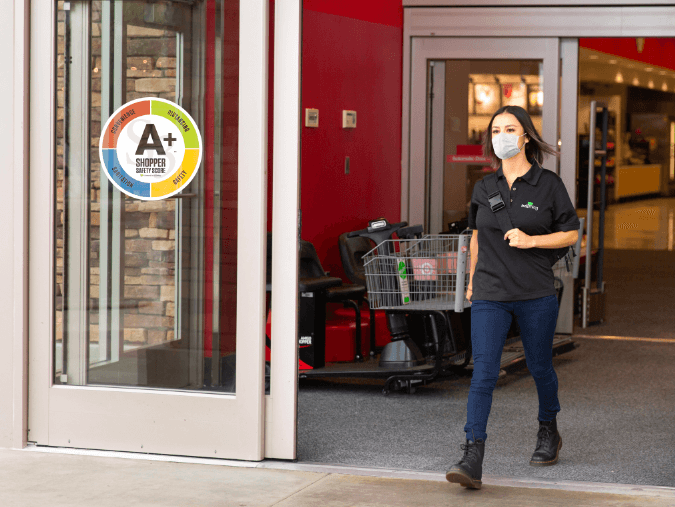 It's As Simple As A, B, C…
Participating retailers will be provided their rating which gives them visibility to how their stores are adhering to their own health and safety protocols. The Shopper Safety Score may even be displayed online and in-store, if desired, for additional consumer peace of mind.
Each score is based on four important factors: Sanitation, Safety Protocols, Social Distancing, and Convenience.
Convenience
Do you offer contactless checkout? What is your curbside pickup policy? Etc.
Social Distancing
Is your store limiting its capacity? Do your aisles only go in one direction? Etc.
Sanitation
Are shopping carts cleaned regularly? Are displays properly sanitized and maintained? Etc.
Safety Protocols
Are masks recommended or required? Are there special shopping hours for the elderly? Etc.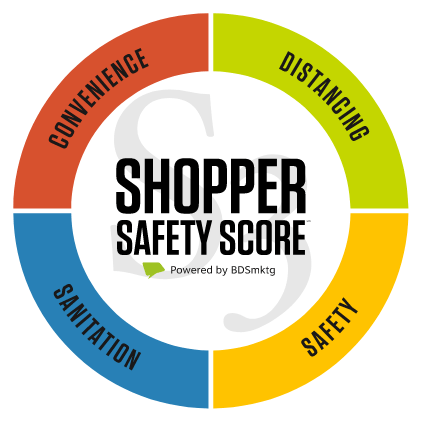 "This program not only protects in-store shoppers, but it also lets retailers showcase their commitment to consumer safety," said Randy Schrock, SVP of Strategic Services at BDS. "With this initiative, public health will stay top-of-mind, and it will also be actively measured and managed on a recurring basis."
Request Your Shopper Safety Score
℠
At BDS, we're dedicated to helping retailers, brands, and consumers stay safe and healthy during these unprecedented times.
To find out more about how you can better support consumer safety, request your very own Shopper Safety Score today!