Social Shopping Drives Sales
Five years ago, sales tied to social media were considered the holy grail. But today, social media is clearly growing in the US and globally as a shopping channel. We've all done it – clicked a targeted Instagram or WeChat ad and made a purchase, right?
However, there is still a big growth opportunity with social commerce when it comes to conversion – currently it has a 2-3% conversion rate compared to physical stores, which have more than a 22.5% conversion rate on average. This means there is an open door for retailers to walk on through.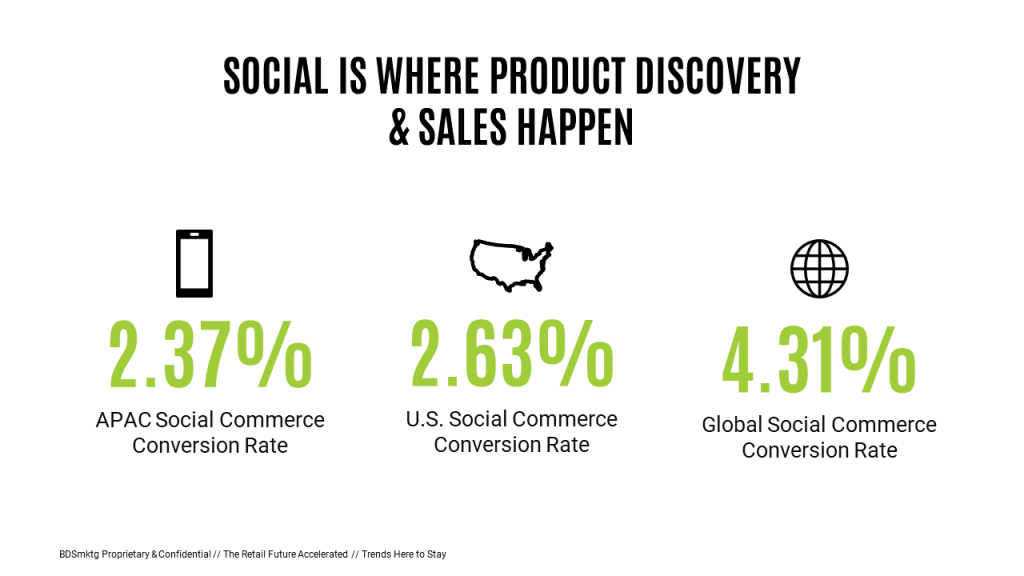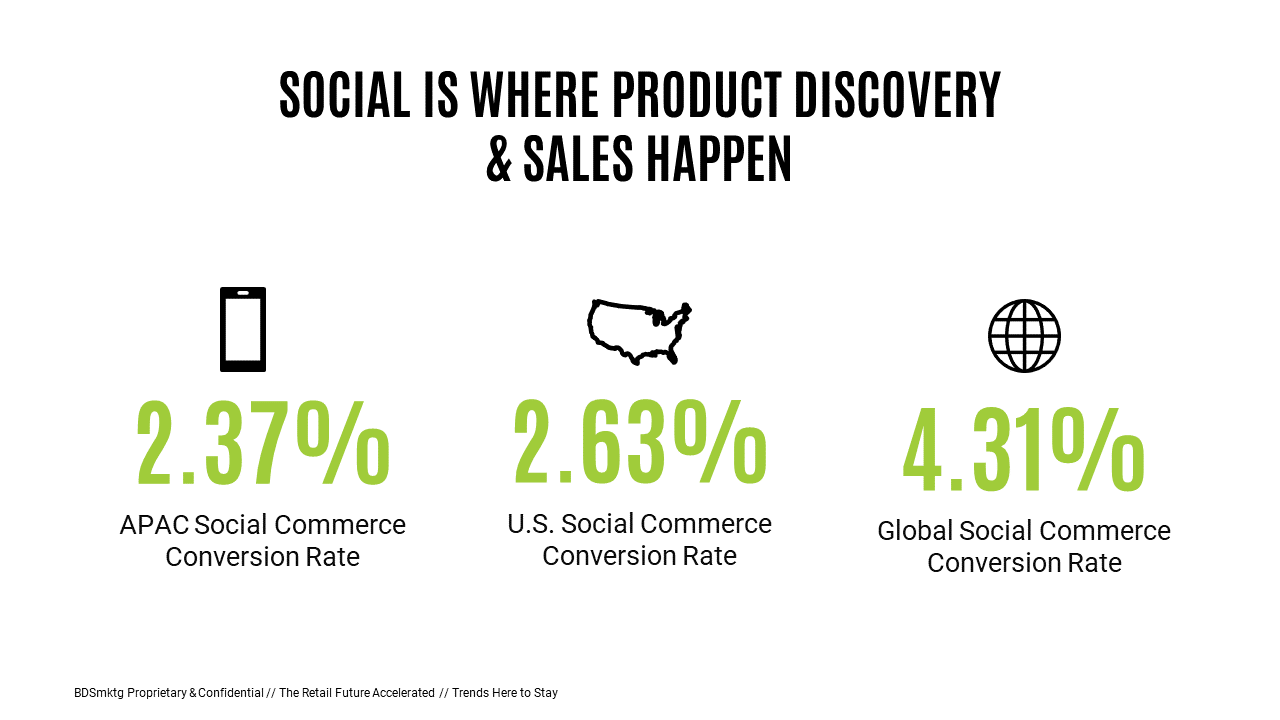 So, how are some retailers across the globe combining live video with social to power their business further and drive conversions?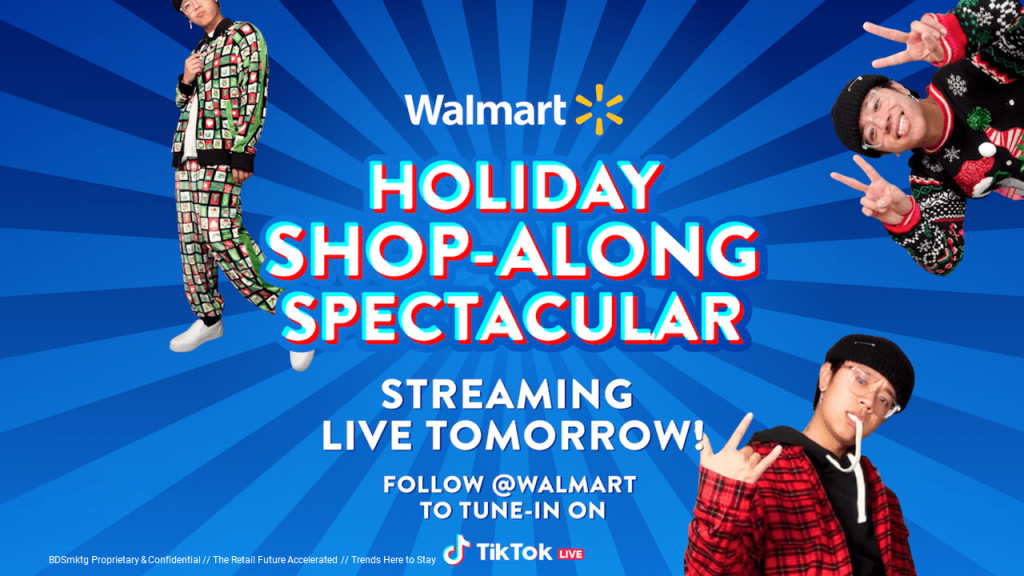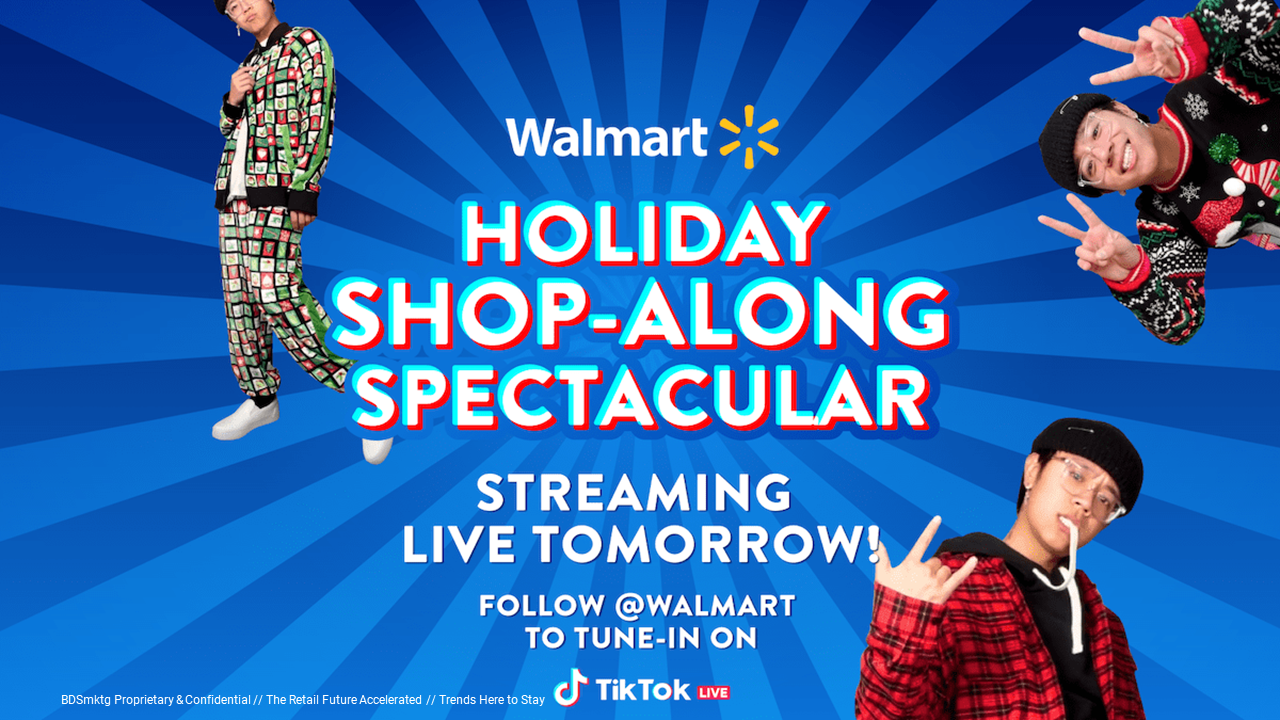 Walmart teamed up with TikTok to offer shoppable product offerings directly within the app's chat window. The TikTok community was able to shop for Walmart fashions from some of the app's most popular creators. This innovative way to shop via livestream was a first for TikTok users in the US. It also gave Walmart a new way to engage users while bringing in some fun.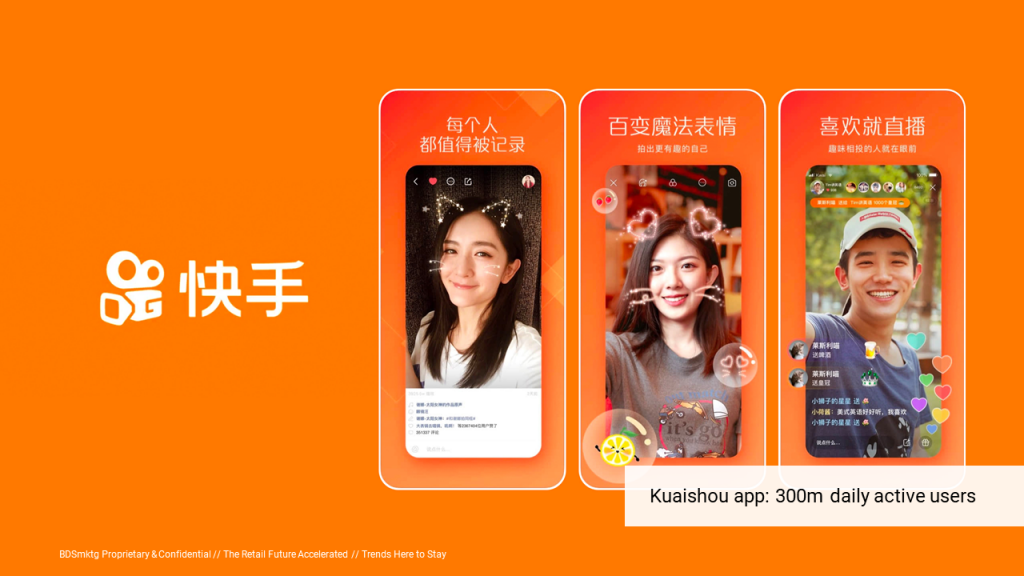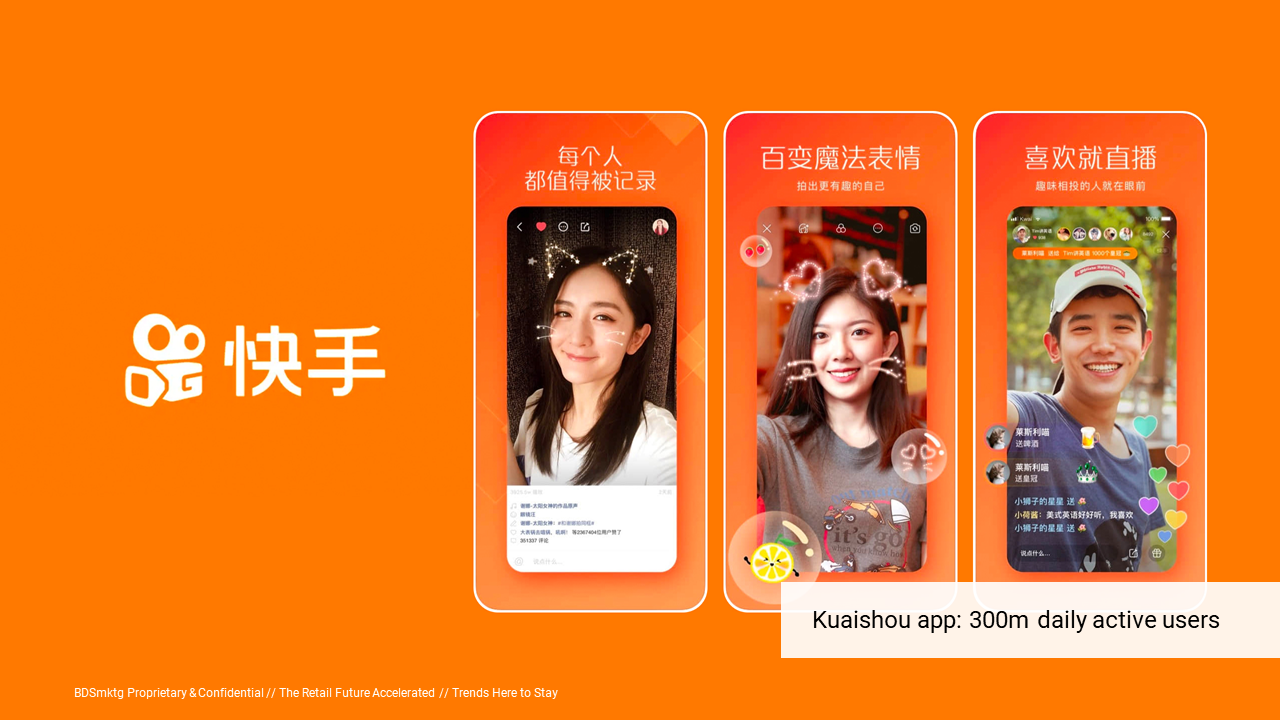 Kuaishou is a huge livestreaming platform in Asia with over 300 million active users per day. Jd.com partnered with them to boost their presence with livestreaming and empowered consumers to buy what they saw and liked with an in-app direct purchase capability.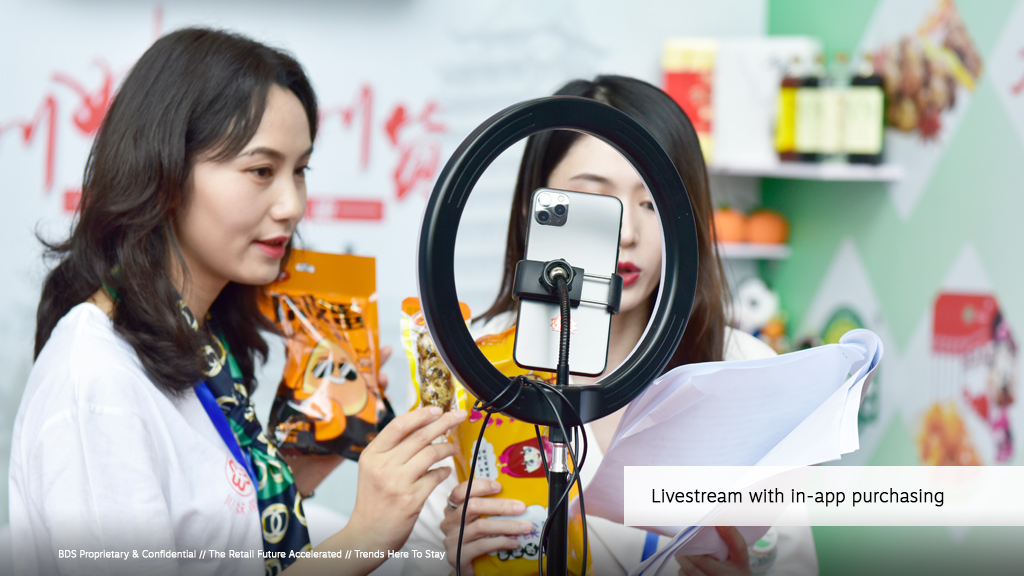 This is the future right here – live connections for shoppers to see, hear and experience products via social platforms, all while delivering it in a fun, interactive way that guides a product decision while maintaining that ever-important human element.
APAC as a region is constantly leading the way here, and they are a powerful market to look to, especially as brands continue to invest in new app features to become a retail destination of choice.
Altogether – social and live shopping – are what is now called "alternative commerce", which will equate to a $2 TRILLION dollar opportunity globally by 2024 – wow!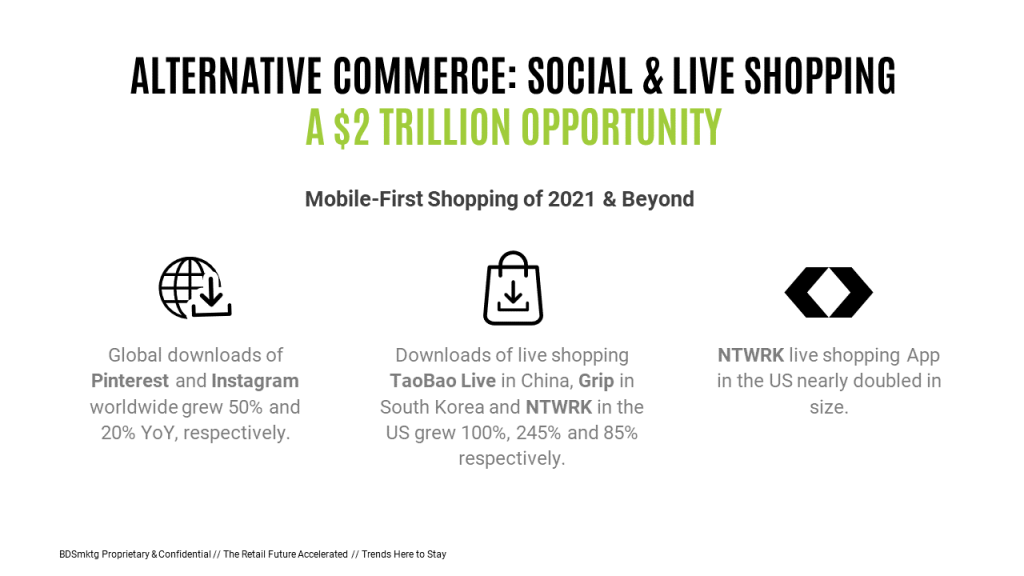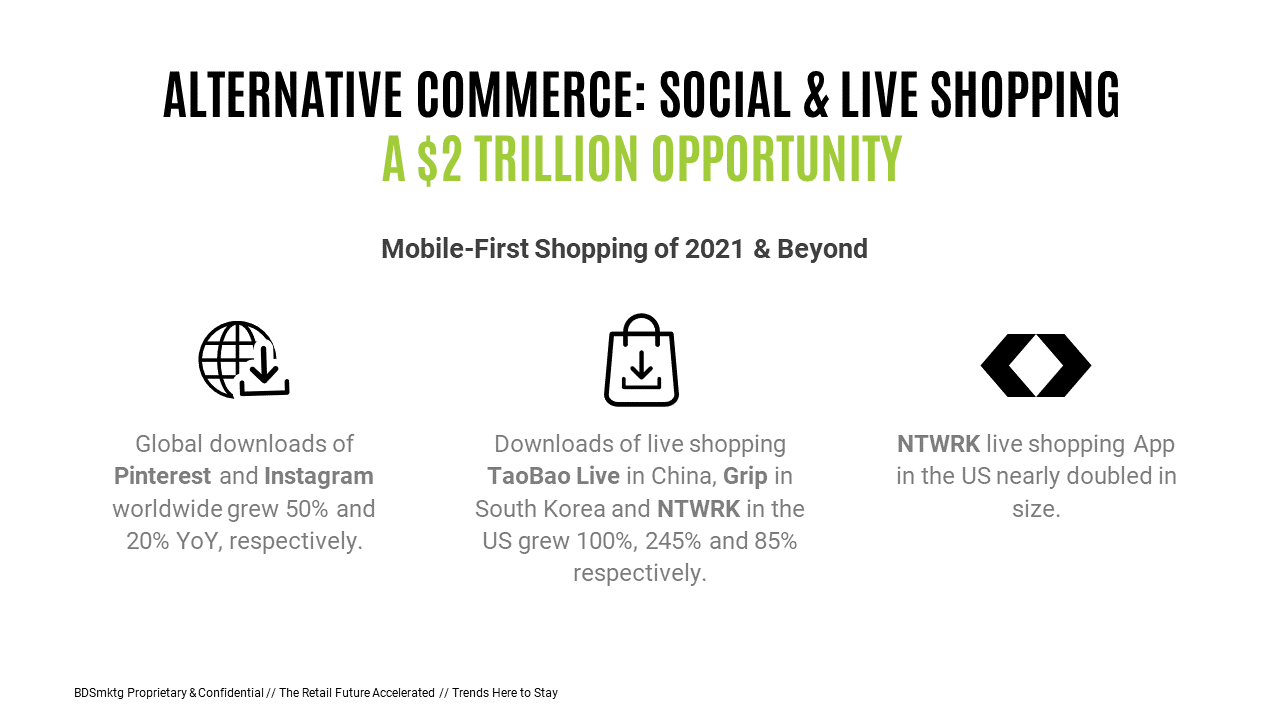 Like a great alternative band, the power and influence of this channel is immense – global downloads of shopping related apps are growing exponentially, and the year-over-year growth rates are early indicators of this future demand.
Keep following me on LinkedIn for more to come on Building the Shopper Journey for the Future! https://www.linkedin.com/in/seanludick/