The Next Generation of Brand Advocacy
Powered by Social.
The Social Situation
The influencer marketing industry is on track to be worth
up to $15 billion by 2022.
Cut Through the Content Clutter
and create brand fans with experts that people know and trust!
Get Real Experts with Real Influence
That Drive Real Results.
Build buzz around your brand in the most authentic way possible: through trusted experts that have highly engaged, nano-sized social followings. Brandfluencers are:
Brandfluencers are:
Pre-vetted category and lifestyle experts
Already fans of your brand (ensured by a Brand Advocacy Rating)
Savvy content creators that personalize campaign messages to their audience and/or region
Specialized in specific social media platforms and content types
Flexible to support your brand on an ad-hoc or ongoing basis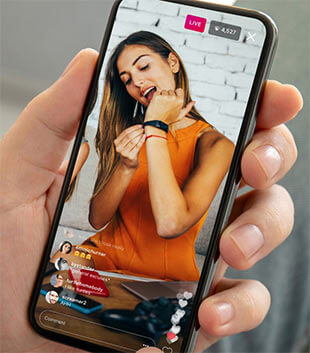 The Path to Brandfluencer Activation is Simple!
Simply define your product or service category and what goal you would like to accomplish—whether it's to simply connect with your audience or drive product sales we'll help you choose the right experts to fit your needs.
Once your Brandfluencer has been selected it's time to decide which activities are right for you! Anything from unboxing your latest product reveal, offering live online trainings and tutorials or even creating a buzz through virtual events.
GET STARTED

Do you know which consumer touchpoints are the most effective for your brand?
Do you know what customers are saying about your brand?
Do you know what store associates are saying about your products?
X
Hello!
We'd like to get to know you a bit more. Fill out the form below and we'll have one of our Client Development experts reach out to you shortly.

A Virtual Networking Event
Get notified when we announce our next event!