 The Dark Store, Re-imagined
The Retail Situation
Consumers are rethinking what's important to them when
choosing the brands and products they support.
Engage and Sell Anywhere Your Customer Is.
To navigate this new chapter, brands need to listen and respond to the new consumer expectations and industry trends, and ultimately pivoting the way they sell their products.
By evolving the dark store concept, powering it with technology, and adding a layer of personalization, brands can show up with a digital door for shoppers to walk through.
GET STARTED
Quickly Extend Your Store Experience Online.
No longer should e-commerce be a siloed, omni-lacking shopping experience. Instead, we're virtually bringing brands and consumers together in a physically distanced world through BrightShops.
By opening up your own unique BrightShop online, you'll enable customers to shop your brand in a digitally optimized environment, all while being personally guided by a product expert through video.
GET STARTED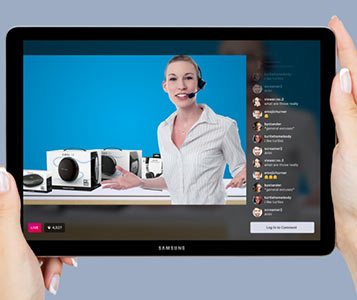 Do you know which consumer touchpoints are the most effective for your brand?
Do you know what customers are saying about your brand?
Do you know what store associates are saying about your products?
X
Hello!
We'd like to get to know you a bit more. Fill out the form below and we'll have one of our Client Development experts reach out to you shortly.

A Virtual Networking Event
Get notified when we announce our next event!