 Your Brand. Your Products.
Streamed LIVE via Social.
We All Crave Human Connection
In a physically distant world, people are turning to live streaming
to fulfill the need to connect with others.
Your Brand Needs Connection Too!
No longer can you do the same channel marketing and training activities. It's "go" time to activate a more powerful, two-way conversation with your target audience.
79% of marketers already think that live video creates more authentic interactions.

Live video content receives 10x more comments than regular videos. And people watch them
10-20x longer.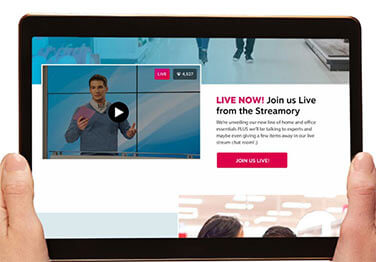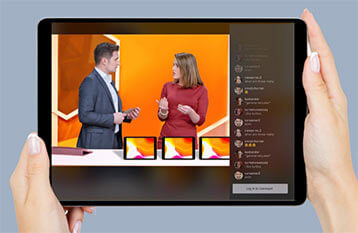 For Consumers:
Drive Consideration & Sales from Anywhere
Keep your customers engaged and excited about your brand through virtual product launch events, live surprise sales, unboxing experiences, product demos & walkthroughs, exclusive sneak peeks and so much more!
GET STARTED
For Associates:
Transfer Knowledge & Influence Advocacy
Keep your team up to snuff on all the latest company happenings with social learning live streams, live national /regional training sessions, virtual in-store visits, live streamed lunch & learns, certification and more!
GET STARTED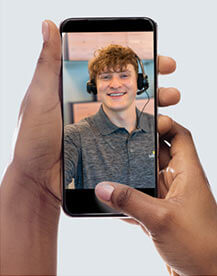 Live From the Streamory:
Where the Magic Happens
Consider it an armory for our live streaming teams and digital tools. At our "streamory" locations throughout the U.S., we create engaging stories and foster conversations live with your audience.




Do you know which consumer touchpoints are the most effective for your brand?
Do you know what customers are saying about your brand?
Do you know what store associates are saying about your products?
X
Hello!
We'd like to get to know you a bit more. Fill out the form below and we'll have one of our Client Development experts reach out to you shortly.

A Virtual Networking Event
Get notified when we announce our next event!