The Top Four Retail Fixture Installation Trends For The Holidays & Beyond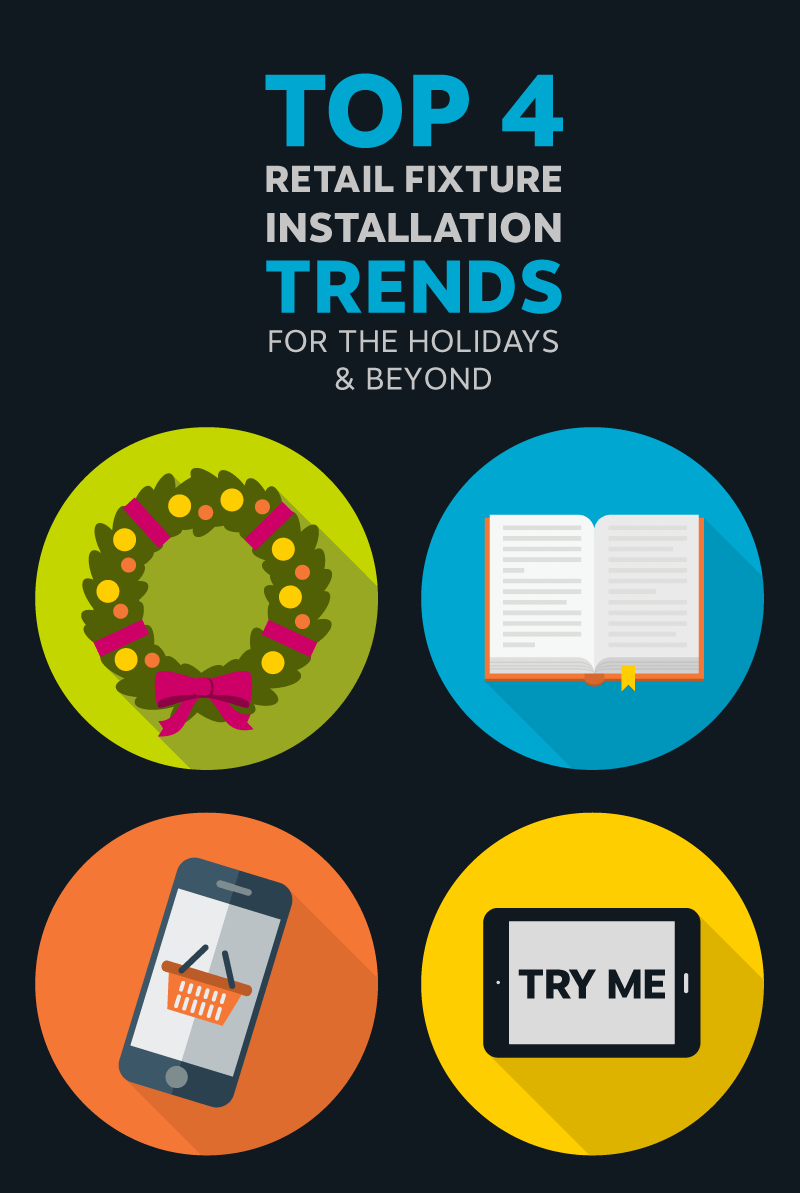 Face it: there are some retail trends that don't stick around too long (QR codes, anyone?), but then there are some that customers can't get enough of. When it comes to your retail environment, BDS knows what customers like and what drives sales. Effective merchandising and eye-catching displays are just what stores need for the holiday season.
Fixtures should grab your customers' attention, plus engage, entertain, and educate them. Read about our top four retail fixture installation trends for the holidays and beyond:
1. Festive displays…with class. With the upcoming holidays, festive displays are certainly a trendy ticket item. However, modern stores are veering away from tacky oversized Santas and opting for the simplicity of fresh, inviting wreaths and classic twinkle lights. Think warm and cozy when decorating your store instead of loud and obnoxious.
2. Displays that tell a story. More and more retail environments are using their retail fixtures to tell a story. Telling a story through clothes or other retail goods will draw your customer's attention and can make sale items seem both relatable and highly relevant to their current situation. Any time you can evoke emotion in your customers it is a route worth pursuing.
3. Online retail displays. According to a Think with Google study, 53% of shoppers used their smartphones to shop online, and $1 trillion of retail sales from 2014 were highly influenced by what customers found through online searches. This makes it all the more important to take your store displays into the virtual world and start advertising your holiday sales on your website.
4. Sampling stations. Customers love and are easily drawn to classy, trendy sampling stations. We suggest small, classic displays that catch the attention of customers, engage them, and allow them to try products on their own without a sales associate hovering nearby. This is a creative way to make an eye-catching retail fixture that not only looks great, but drives sales.
Don't let your retail fixtures be a let-down. Your store décor and displays could make the difference in sparking meaningful customer interactions this holiday season.