BDSmktg Honored as Gold Stevie® Award Winner in Dual Categories at 2014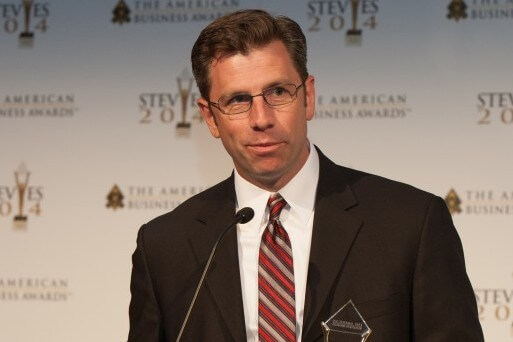 BDSmktg Honored as Gold Stevie® Award Winner in Dual Categories at 2014 American Business AwardsSM
BDSmktg was presented with two Gold Stevie® Awards in dual categories: Maverick of the Year (Business Service Industries) and Support Department of the Year. Winners were announced at The 12th Annual American Business Awards in Chicago on June 13, 2014.
Known as the nation's premier business awards program, The American Business Awards invites all organizations in the U.S. to submit nominations. BDSmktg's entries spotlighted how the brand revolutionized client reporting and analytics delivery in the ever-changing retail landscape. More than 3,300 nominations from organizations of all sizes and in virtually every industry were submitted this year for consideration in a wide range of categories.
"As a marketing agency that is continuously innovating to meet the ever-changing needs of the retail industry, it's an honor to be named the Gold winner in these two categories," said Mark Dean, CEO and owner of BDSmktg. "We are so proud of Randy Schrock, VP of Strategic Services and Sean Wargo, Sr. Director of Business Intelligence for their leadership and commitment to driving innovation in their areas of expertise. This is the fourth year running that BDSmktg has won a Gold Stevie award, all in different categories, as we focus on driving new achievements each year. Being recognized for our work in transforming the delivery of insights, reporting and analytics is a testament to our continued commitment to providing brands with the most timely and effective information to ensure sell-through on the retail floor."
Named a premier employer and one of the best places to work by The Orange County Business Journal, BDSmktg is an innovator in the areas of Market Development, Training, Assisted Sales, Brand Shops, Merchandising, Break Fix, Installations and Remodels and Resets. BDSmktg's high-performance teams generate sell-through for clients such as Brother, Canon, Consumer Cellular, Dell, DirecTV, FedEx Office, GoPro, Jawbone, Lookout, Motorola, Rand McNally, Sam's Club, Staples, Toshiba, TravelPro, TTI Floorcare, VF Corporation and Walmart.
Details about The American Business Awards and the list of winners in all categories are available at www.StevieAwards.com/ABA.