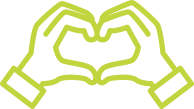 COVID-19:
Committed to Helping
our Community Stay Safe
It's during times of crisis that community becomes more important than ever before. You already know that here at BDS, people are our top priority – your people and our people. We are closely monitoring the COVID-19 pandemic and are doing everything possible to help our community stay safe.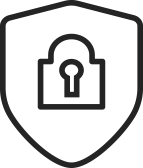 We're taking proactive measures to ensure the ongoing health and safety of our staff, stores and customers everywhere with this dual approach:
1

Protecting
All People
Developed a 6-Pillar Strategy: Anticipate, Navigate, Communicate, Listen, Learn & Lead to protect our people and our business from COVID-19
Vigorously checking developments on the COVID-19 outbreak and adhering to all CDC and state/regional guidelines
Consistent and regular communication to our employees to mitigate any health concerns that they have
Closed our offices and enabled all employees to work remote wherever possible to a workplace
Partnered with our clients to protect as many jobs as possible with alternate value-add projects until stores reopen
Encouraging our employees to take care of their health first and foremost, if they are not feeling well, we are asking them to stay home and get well before returning to a workplace
If any employee is returning from a trip out of the country, we are asking them to self-quarantine at home for 14 days prior to returning to the workplace
Asking our employees to take additional precautionary measures before entering retailers and workplaces, which includes regular use of hand sanitizer, disinfecting spray/wipes, and facial coverings or shields in stores
Developed a Safe @ Work Office Plan to adhere to new workplace standards once our offices reopen
Developed a Safe @ Work Field Reintegration Plan to ensure our field teams can comfortably readjust to the new normal standards as they begin returning
to stores
Your BDS leadership team has been exploring solutions to help you solve any current business challenges you may be experiencing as a brand or retailer:
2

Ready To
Support Our
Customers
Four new video-powered, digital strategies under The Hype Hive banner that drive brand connections, web conversions and social awareness for today's customers. These include: StoryStreamsSM, Tap‑a‑TechSM, BrandfluencerSM, and BrightShopsSM
Live-streamed large-scale events and training content to replace in-person events
Training, product launches, and SWAG in-a-box that are mailed instead of delivered in-person
In-store support staff to augment understaffed store locations
Supplemental brand-owned team staffing
Additional customer service support with our
U.S. based call centers
Virtual ASRs staffed in our call centers to augment in-store ASRs
Enhanced cleaning services for displays, shelves, and products
Display audits as retailers begin to reopen to ensure displays are functioning properly
In-market reps to fix retailer-owned fixtures, lighting, or displays
Monitoring store closings and re-openings that affect our programs and updating client reporting to reflect any impact
We're ready to assist if any of these needs arise for you, and your daily dedicated Client Service Lead is standing by to support you.
Stay healthy,