Modern shopping can
happen anywhere, that's why brands need to connect with buyers everywhere.
At BDS Connected Solutions, we create cross-channel experiences with a people-led, digital-first, customer-obsessed approach to spread brand enthusiasm,
simplify the sale, and influence every step in the buyer's journey — any time, any place, and any way.

Our Core Services Empower Brands
To Adapt To Today's Customer Journey.
Check Out These Trending Solutions
BrightShops™
The dark store evolved. Give your shoppers a personalized, digital shopping experience.
LEARN MORE
Market Development
We'll help you identify key areas of growth and Increase brand recognition and revenue.
LEARN MORE
BUT WE DON'T STOP THERE
We Take Buyer Engagement To The Next Level
With Our Video-Powered Selling Solutions.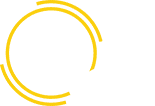 LEARN MORE FROM OUR TRENDING
Expert Insights
Get more Expert Insights Sent
Directly To Your Inbox.
You're All Set!
Keep an eye on your inbox for our regular
Expert Insights!
ARE YOU IN ON THE HYPE?
Catch Up On The Latest HypeHour
VIEW ALL PREVIOUS VIDEOS
DON'T MISS OUT!
Get Notified Next Time We're Live!
NOTIFY ME!
Get notified when we announce our next event!

Do you know which consumer touchpoints are the most effective for your brand?
Do you know what customers are saying about your brand?
Do you know what store associates are saying about your products?
X
Hello!
We'd like to get to know you a bit more. Fill out the form below and we'll have one of our Client Development experts reach out to you shortly.