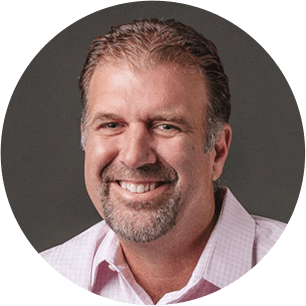 Ken Kress
CEO
Invaluable pillar of the agency. Devoted leader. A calming force. BDSer since 1990. Has been here longer than the furniture. Count on him for a great wine recommendation. The only guy in a family of women. Biggest book worm. You'll hear a slight twang when he's singing along to country music. Vacations at the river as often as he can. USC Trojan football fan for life. Passionate about building lasting relationships with BDS clients. Serves on the advisory board for Gonzaga University.
I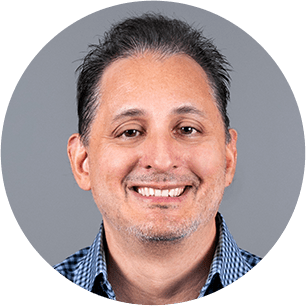 Andy Restivo
CEO
Entrepreneur from the start. Envisioned a world class organization that creates consumer purchase passion at retail for big global brands. Thanks to amazing teammates, culture and hundreds of partners, successfully navigated CCS from inception, rapid growth, Fortune 250 years, back to independent roots. SoCal transplant, proud New York native. Spends time with his wife, two girls and golden retriever. Takes turns biking and snowboarding. Loves mentoring leaders. Gives back by serving on several University biz school entrepreneurship advisory boards. Ask him about leisure suits, hair metal, Yankees trivia and Corey Hart.
I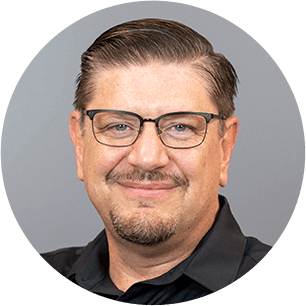 Sean Ludick
President
Results-driven global leader, providing the vision and innovation strategy driving the company and our client solutions. Sean's work has spanned four continents, leading senior teams for some of the biggest technology brands in the business. His personal brand has been made by being a gamechanger for businesses and a leader of growth, diversity and transformation. An active industry keynote speaker and advisor, Sean sits on a number of boards including Popcorn Technology, ArtistOnGo and the University of Boston, Global Marketing Management (GMM) Advisory Board, Metropolitan College. He's a sports junkie – go Bears & Longhorns – excited by the competitiveness and power of teams.  He's a history buff, inspired by leaders like Churchill and his ability to unify people. Above all else, his family is his center and in his downtime, Sean enjoys spending time on the water or binging TV and movies with the family.
As President of BDS Solutions, Sean is responsible for overall leadership of the core business and driving new innovative transformational solutions for their clients. Sean brings over 25 years of multi-disciplinary executive leadership and extensive global experience in consumer, SMB & Enterprise segments to BDS. He is a dedicated growth catalyst, transforming functions and organizations, driving a vision, and staying relentlessly grounded in the brand. Sean's personal brand has revolved around two things – being an impactful game-changer and taking care of his team. When it comes to his team, Sean is fiercely loyal and an empowering inclusive leader. Sean has a unique skill of seeing the larger potential in his employees, helping them to achieve results they didn't feel were possible. Prior to joining BDS, Sean has led successful go-to-market strategies, high-performance teams and global operations across Asia, the Americas, Europe and Africa for major brands including Microsoft, Intel, Jawbone, Dell and Motorola.
Continue Reading
I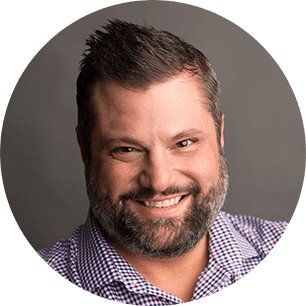 Andrew Catapano
Chief Digital & Marketing Officer
Our go-to digital marketing "idea man". Loves helping brands find their story. The most passionate person you'll ever meet in this business. Says that he breaks things just to fix them, and see how they really work. Knows every single episode of Seinfeld by heart…yada, yada, yada. Favorite movie is Tommy Boy. Brand new dad. Long Island native. Die hard Yankee's fan – LET'S – GO – YANKEES! "It's not what you learn, but the process of learning it that you will use in life."
I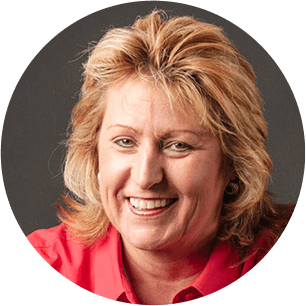 Tracy Neff
SVP Operations &
Client Service
Leads the Merchandising and Break Fix teams to success. BDSer since 2005. SoCal native. Celebrates every San Francisco Giants win in her office with a party. Say "hello" to this Adele fan. If you hear a booming laugh down the hall, that's her. Napa regular. Loves to entertain. Team meetings usually feature candy and tacos. Don't be fooled by her driven exterior; she's a softy on the inside. Used to operate the Space Mountain ride at Disneyland.
I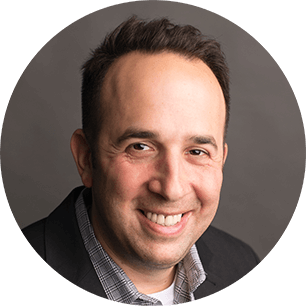 Jonathan Margolis
SVP Experiential / CEO MAG
Our experiential expert. And we mean it. He literally wrote the book on it. Born and raised on Long Island before heading to Manhattan, a life-long New Yorker with a love for the West Coast. Knows the words to every Bob Marley song. Loves creating memorable experiences for brands and a good chocolate chip cookie. When not brainstorming new ideas and leading his team to success, he's planning adventures with his wife and 2 sons.
I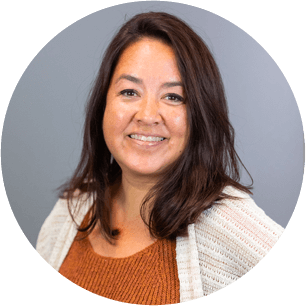 Vida Roozen
SVP of Client Service
In retail since her first steps. Joined Creative Channel in 1999, and BDS in 2021. She's imagined, designed and lead programs for top brands, but she's happiest in a store trying to fix a display that's broken. She loves people, clients and teammates. Born and raised in Southern California but has lived half her professional life in a plane headed for the east coast. Married to a firefighter. An almost an empty nester, slightly panic'ing because her teens are getting ready to leave the roost. Her husband's nickname is Rooster, oh the irony. Obsessive about rescue dogs and succulents. In search of the perfect salsa. Worked a summer in a cannery in Alaska, and her son is doing the same on a commercial fishing boat 30 years later.
I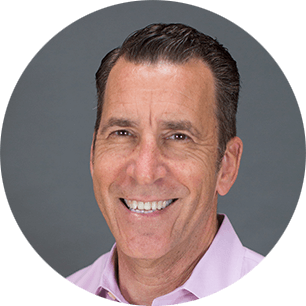 Randy Schrock
SVP Strategic Services
BDS' Business Intelligence subject matter expert. BDSer since 1995. Born and raised in San Francisco, where he says he left his heart. Wanted to be a musician growing up – and still thinks he can be. Bleeds San Francisco Giants orange, and roots for anyone playing against the Dodgers. Can use his head on the soccer pitch as well as in developing solutions.  Always on the look-out for a new travel adventure somewhere in the world!
I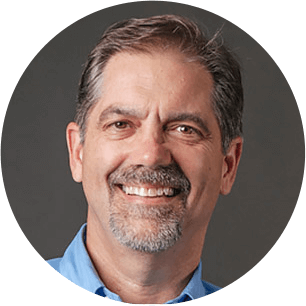 David Tranberg
SVP Client Development
Develops innovative solutions for new clients. Consumer electronics industry expert. BDSer since 2006. Epitome of southern charm. Never misses an Ole Miss college football game (pun intended).  Might have been an oceanographer in another life. Knows how to escape zombies from watching the Walking Dead. Get this guy a Moscow Mule, stat! BBQs his turkey on Thanksgiving. Ask him about that one time he and a couple of other BDSers were driving in Dallas…it's a great story.
I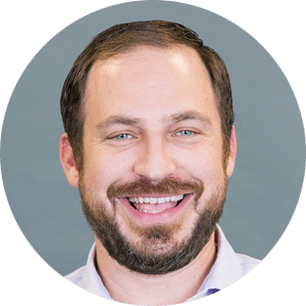 Eric Wartman
VP Client Service
The ultimate BDS boomerang. First joined BDS fresh out of college as a Canon Assisted Sales Rep. Returned to BDS many years later in a Client Services role. Today he's innovating programs and building teams for his high profile clients. The one to ask if you want to make your home "smart". Originally from Providence, Rhode Island and currently living in Long Beach, CA. Loving his newest role as "Dada". Avid snowboarder. Proud of his extensive music collection. Has traveled to all 50 states. Wakes up on his own without an alarm. Once swam with sharks without a cage – yikes!
I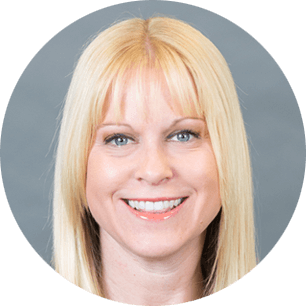 Jennifer
Fisher-Finnegan
VP Client Service
Our Break Fix guru and multi-tasking queen. BDSer since 2003. Taking great care of her clients is her jam. Orange County local who can tell you where all the hot spots are around the area. Loves hanging out at the beach with her husband, mini-me daughter, and puppy dog, Cooper. If you're on the peninsula, you might find her having a slice of pizza at Cruisers Pizza Bar & Grill. Big fan of The Real Housewives franchise, and is pretty sure she would be great BFFs with Lisa Rinna. Give her a buttery Chardonnay, and she's a happy camper. Admires her dad for being a hard worker and a great businessman – we know where she gets it from!
I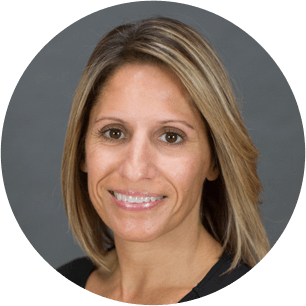 Tara Hankins
VP Client Service
Expert in all things Brand Advocacy. BDSer since 2001. Is motivated and pumped up by Rocky movies. Major hiker and paddle boarder. Biggest Chicago Bears fan, and even named her daughter after running back Walter Payton. Admires her amazing daughter. Spends all her free time at dance competitions or swim meets. Grew up wanting to be a dolphin trainer or PE teacher. Wants to be best friends with Tina Fey. Used to be mistaken in high school as the Pink Power Ranger.
I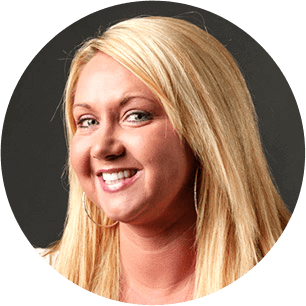 Petra Fetters
VP Human Resources, SPHR

Our Human Resource leader. BDSer for 11 years. Originally from the Czech Republic. Was on track to become a professional skier. You can find her volunteering at the dog rescue with her daughter. Closet comedian. Wants to make an impact. Sarah McLachlan is her angel. Could watch Moulin Rouge over and over. Wears sunglasses to people watch. Amateur photographer. Serious Amy Schumer fan. Never wants to stop learning. Loves traveling the world with her family.
I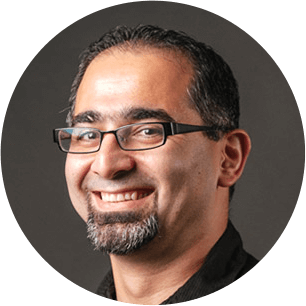 Khalid Kakish
VP Financial Planning & Analysis
Directs the agency's financial strategies. Really good with numbers and budgets. BDSer since 2004. Stubborn with a smile. Born in the country of Jordan, but grew up in the "909".  Ruled the universe playing Solar Quest as a kid. Hockey dad to two boys. His music playlist is still stuck in the 80's. Ice fishes every year in Minnesota. Cartoon fanatic. King of the Los Angeles Kings fans in the office. Works his magic solving every Mickeys beer puzzle.
I
Load More
Meet more BDSers on our Blog by searching #employeespotlight