Buzzworthy Insights – Hoka Launching First Physical Stores
09.13.2021
Blog
,
Buzzworthy Insights
Hoka Launching First Physical Stores
As DTC continues to entice brands, Decker's-owned Hoka is opening its first brick-and-mortar stores consisting of two pop-ups, one in the Flatiron District of New York City, the other on Melrose Avenue in Los Angeles. While the company has seen great growth, growing 95% in the most recent quarter, they have relatively low brand awareness, this initiative is hoping to change that. The stores will feature more than just footwear, incorporating 3D foot scanning for fit and style recommendations, smart lockers, and apparel previously only seen on Hoka's website. Hoka hopes this new initiative will boost the footwear company to a "more balanced business" while bringing more awareness to the brand. (View source)
Back-to-School Shopping
US Adults Open to Back-to-School Messaging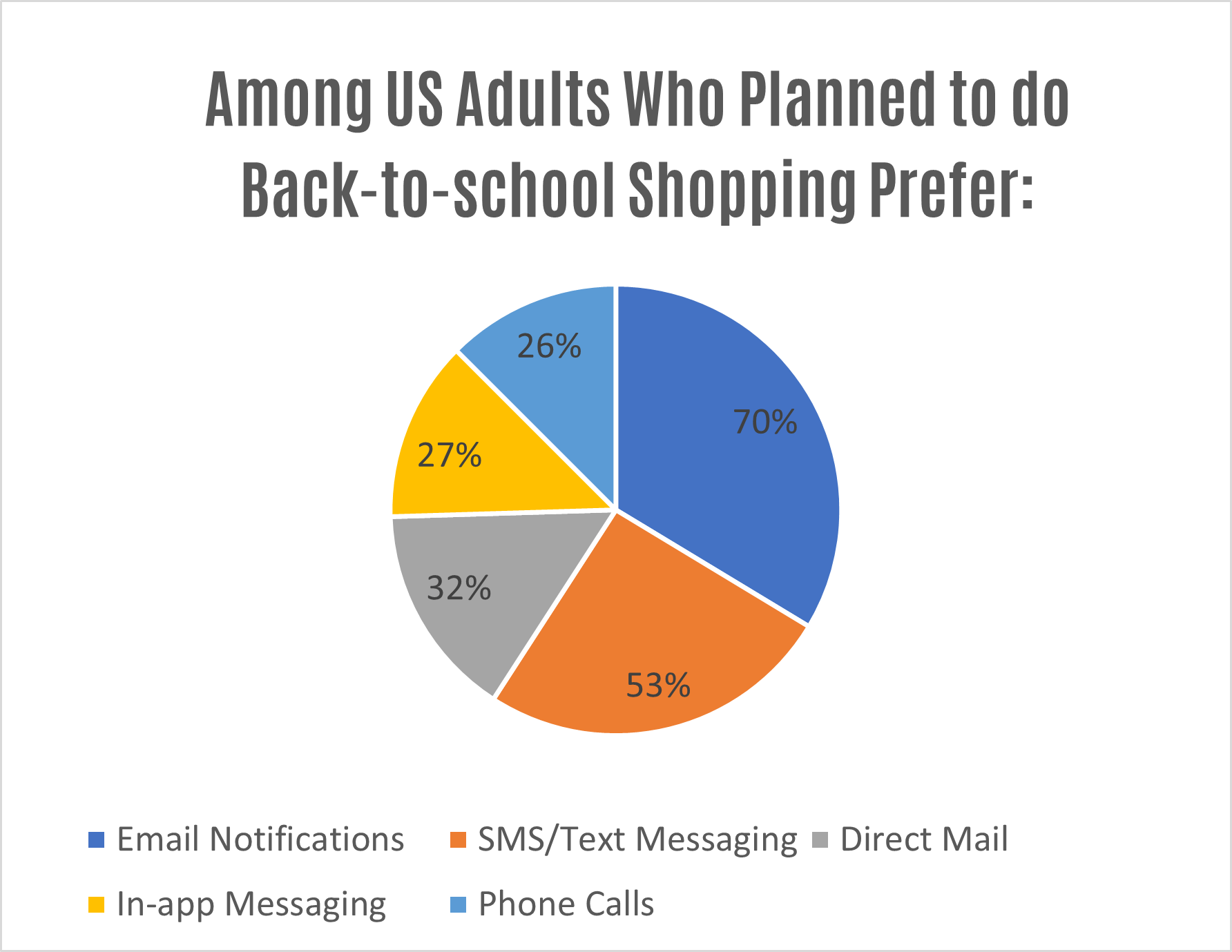 With back-to-school shopping coming to end, a survey from Plivo cloud communications of 2,000 US adults indicates these consumers (94%) are open to communications from companies they shop with or want to shop with. The greatest factor affecting the likelihood of opting in for text notifications being income level and education. 88% of these consumers with income under $50,000 would opt in compared to 95% with income over $100,000. When viewing education we see a similar difference, 85% with a high school diploma or less opt in compared to 94% with a college diploma or more opting in for the notifications. Additional findings of the survey are shown below.  (View source)
2021 Holiday Season News
2021 Holiday Shopping Expected Mostly Online


The Delta variance of COVID-19 has consumers looking towards online shopping for the holiday season, discount platform Dealaid conducted a recent survey of 1,060 consumers, 81% indicating they will shop more online. We still see more than half (55%) of consumers planning to do some shopping at brick-and-mortar stores, 39% skipping brick-and-mortar shopping altogether, and 14% shopping exclusively at brick-and-mortar. When it comes to online shopping, Amazon reigns atop of the list at 79% spending most of their holiday budgets on the site, Walmart coming in second at a mere 6%. As for shopping concerns this holiday season the top spot was price (51%), accompanied by COVID-19 (45%), in-stock availability (45%), shipping times (41%), and availability of personal funds (31%). Additional findings of the survey are shown below. (View source)
"Ghost Kitchen" Concept Entering US Walmart Stores
Walmart is expanding its growing partnership between Walmart Canada and Ghost Kitchens to the US, starting with its store in Rochester, New York offering pickup or delivery from up to 25 brands. A ghost kitchen is the idea of having a commercial kitchen optimized for food delivery and pick-up, requiring no storefront. They are hoping to expand this idea throughout the US with plans to bring it to California, Georgia, Illinois, and Texas, among other states. This integration aligns with Nathan's Famous and their partnership with Ghost Kitchen to bring 100 non-traditional stores to the US and Canada, a majority being in Walmart stores. (View source)
Store of The Future
Dick's Sporting Goods Unveiling New Store Concept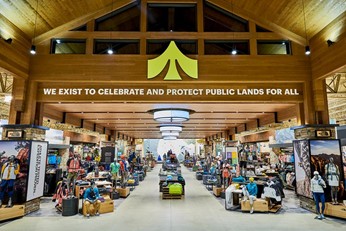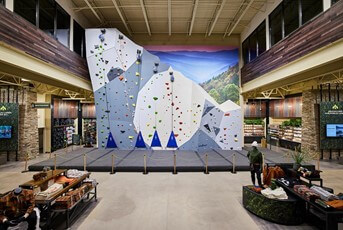 The long-awaited Dick's Sporting Goods stores, Public Lands, is set to open on September 24th in the Pittsburgh suburb of Cranberry Township. The new store format will focus 50,000-sq-ft on outdoor activities and land conservation, in an effort to get more people outside and explore America, giving 1% of all these stores sales to local and national conservation efforts as well. It is mentioned that the store will have "elevated" customer service, showcasing the love for outdoors and belief in protecting our World from their employees. The store itself is set to feature a 30-ft rock wall and specialized shops, rental departments, and gear repair for a variety of outdoor activities, including: biking, camping, climbing, fishing, hiking, paddling, and running. Along with this new opening, Dick's Sporting Goods also opened another one of their discount stores – Going, Going, Gone! – offering discounts up to 70% throughout the year. (View source)
Thanks for reading!
If you'd like Buzzworthy Insights sent to your inbox weekly, please subscribe to our newsletter
Sign up here: http://eepurl.com/hukcCn