CES 2019: Five Retro Tech Trends with New Twists
Innovation is a funny thing. At CES 2019, our teams noticed that instead of showing off new, groundbreaking technology, many products were improved iterations of past products, giving us a bit of déjà vu. The power of nostalgia was certainly present at CES 2019 as companies launched products that, intentionally or not, gave a nod to the past. Here are five big tech trends that had us reminiscing about gadgets from days past.
1. Long live the hinge! The foldable phone is back.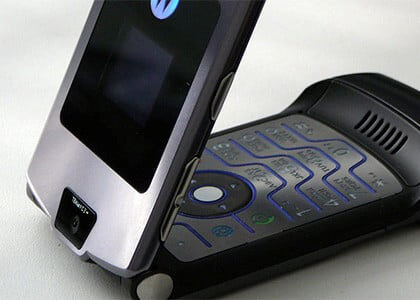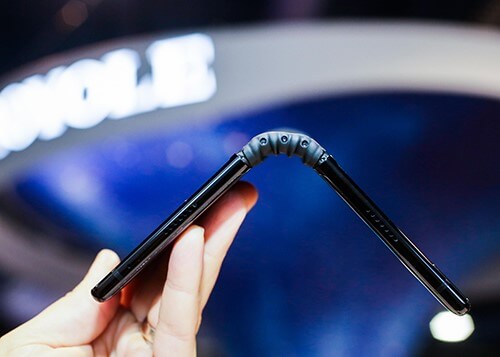 It's been nearly 12 years since the OG iPhone launched, which we thought would inevitably lead to the extinction of flip phones. Fast forward to CES 2019, where there was some hot competition to launch phones with foldable screens. It's not clear yet who or how many customers actually want foldable phones, but Royole was eager to show their FlexPai device this year.
Initial reviews of the beta devices available on the CES floor were intriguing, but not thrilling.
"I tapped the screen, and nothing happened. When it finally did, another widget popped over the main menu. I folded out the display and waited for the screen to reorient itself. And waited. Tap, tap, tap. Nothing, nothing, nothing. It was definitely not ready for prime time," writes Roger Cheng of CNET.
While the jury remains out on whether foldable screens on a smartphone are an advancement or a gimmick, it does breathe fresh air into an industry that hasn't seen a significant hardware leap in a long time.
2. Alienware Area 51m, 16 Years Later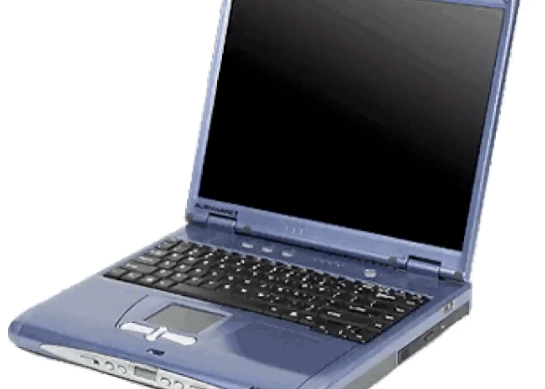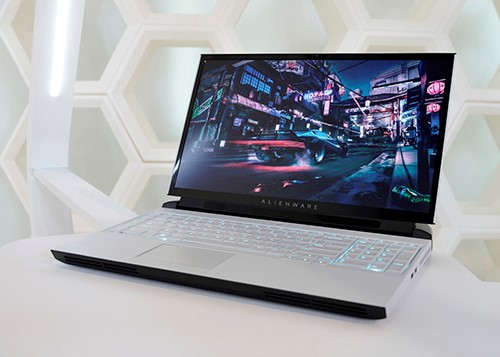 Alienware has built a brand reputation synonymous with PC gaming excellence. This year they debuted the latest version of their 51m that features desktop-level performance in a laptop, and with upgradeable components so gamers can benefit from easily updating their hardware when new components become available. The new 51-m is truly made to be a customizable desktop replacement. Check out these stats:
Full desktop processor (up to an Intel Core-i9 9900K)
64GB DDRA 2400 MHZ (upgradeable)
NVIDIA GTX 1080 GPU (upgradeable)
3" display up 144Hz with Tobii eye-tracking
5 Gbps Ethernet port and three USB 3.0 Type-A port
Thunderbolt 3.0 port (supports 40 Gbps Thunderbolt speeds)
Dual 180W power adapters (240W and 330W also available)
Overclockable
"With all these desktop-like capabilities and upgradability, it's hard not to think of the Alienware Area-51m as a desktop in a laptop's body. With the Area-51m, I believe that Alienware has brought back some of the do-it-yourself attitude that was at the heart of PC gaming at its inception," writes Anshel Sag, 20-year gamer and writer for Forbes.
Read the original Cnet review from 2003, back when 1GB of memory was a big deal.
3. Big, Boxy Televisions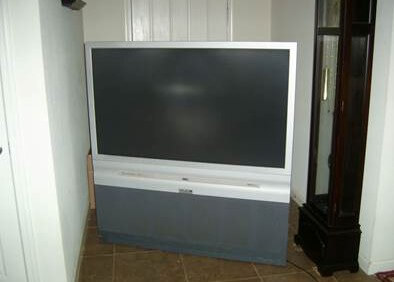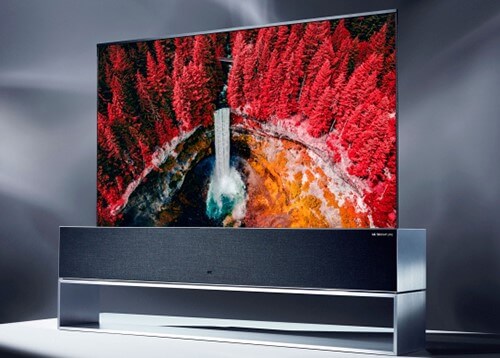 Everyone wants a big, beautiful TV experience that immerses you in a symphony of color and sound. The eternal struggle is how to get more with less space, and eventually to the point where your TV is out of sight when not being used. LG premiered their 4K OLED rolling TV, where the screen completely disappears when you want it to.
With the click of a button, you can go from 65 inches of stunning OLED display to modern coffee table in about 10 seconds. The base is more than just a housing unit, LG equipped it with a 100W Dolby Atmos speaker for awesome sound. LG also incorporated additional features into the base such as rain or crackling fireplace sound effects. The TV can also work in "Line Mode" where a quarter of the screen is raised to display time and the current music selection.
It's an intriguing step forward for the industry because of its incredible technology, however it doesn't quite resolve the issue of creating more space. Even when the TV is rolled away, you're left with finding a way to incorporate the hefty base into your room.
LG plans to have the OLED TV R available for purchase in the Spring. Price has not been confirmed, but experts estimate it to be in the $8k-$10k range.
4. Paging James Rhodes: exoskeletons are becoming a reality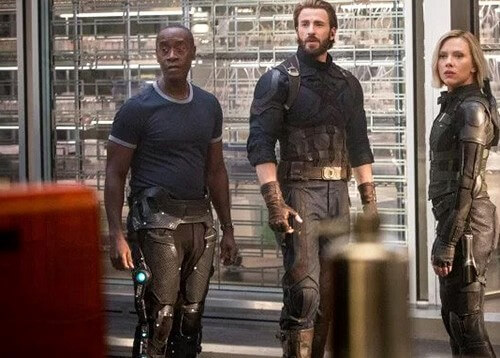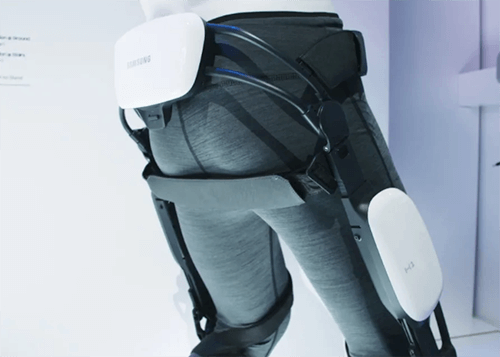 The idea that humans can enhance their abilities through bionic exoskeletons has been around for more than 50 years. We think back to Colonel Steve Austin who was rebuilt as The Six Million Dollar Man, and more recently, characters such James Rhodes (aka War Machine) overcomes paraparesis through the help of bionic legs developed by Tony Stark.
Samsung is making these sci-fi stories a reality through their new Gait Enhancing and Motivating System (GEMS). The device attaches to the hip and thighs to assist the wearer with walking. Even though GEMS is a working prototype, it's a great signal for the future of physical rehabilitation and recovery technology.
The application to assist the elderly and people with disabilities is clear. To see it in action, here's a short video of Adam Clark Estes from Gizmodo taking it for a test walk.
5. Viva Vinyl!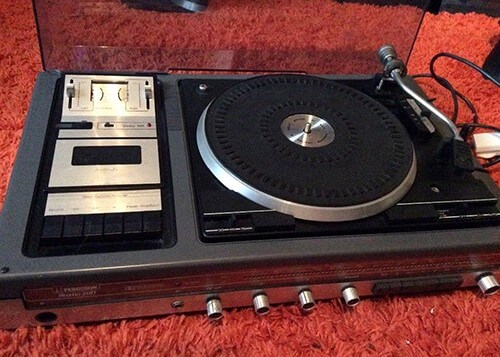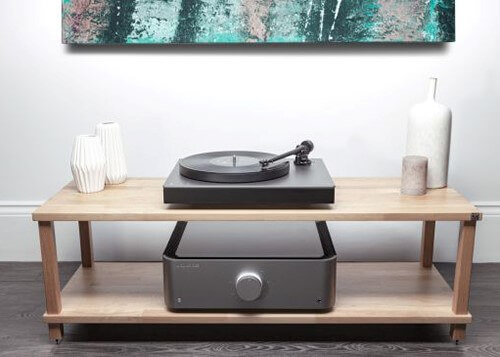 Record players continue to send a clear message that nostalgia is strong among music lovers. There is this inexplicable satisfaction from physically holding a record and setting it on a turntable. Digital music libraries are vastly more convenient, but there is intentionality and beauty when it comes to listening to music on vinyl. It sets a tone for that moment that you are just there for the music. It's a much different experience from when we pop in our air pods to go do chores.
And, can we talk about how gorgeous these record players are? The Alva TT from Cambridge Audio is built from solid aluminum and its minimalist aesthetic integrates well with many different decors.
What we love about the Alva TT is that it combines the best of nostalgia and technology. Cambridge Audio does this by offering the world's first aptX HD Bluetooth support to give listeners hi-res playback at 24-bit-48kHz, so you can enjoy records played through any of your Bluetooth compatible speakers and headphones.
Expect the Alva TT to be available in April for around $1,700.
Bringing Generations Together
Perhaps the best thing to come from these old tech trends with new twists is how they can bridge gaps between generations. Parents can share their old video game collection with their kids, while record collections can be passed down and enjoyed in new ways. Did you have a favorite trend from CES 2019 that also brought back memories? Tag us @bdsmktg!
---