BDS Marketing, LLC. Expands Services by Acquiring Award-Winning Digital Agency, wowbrands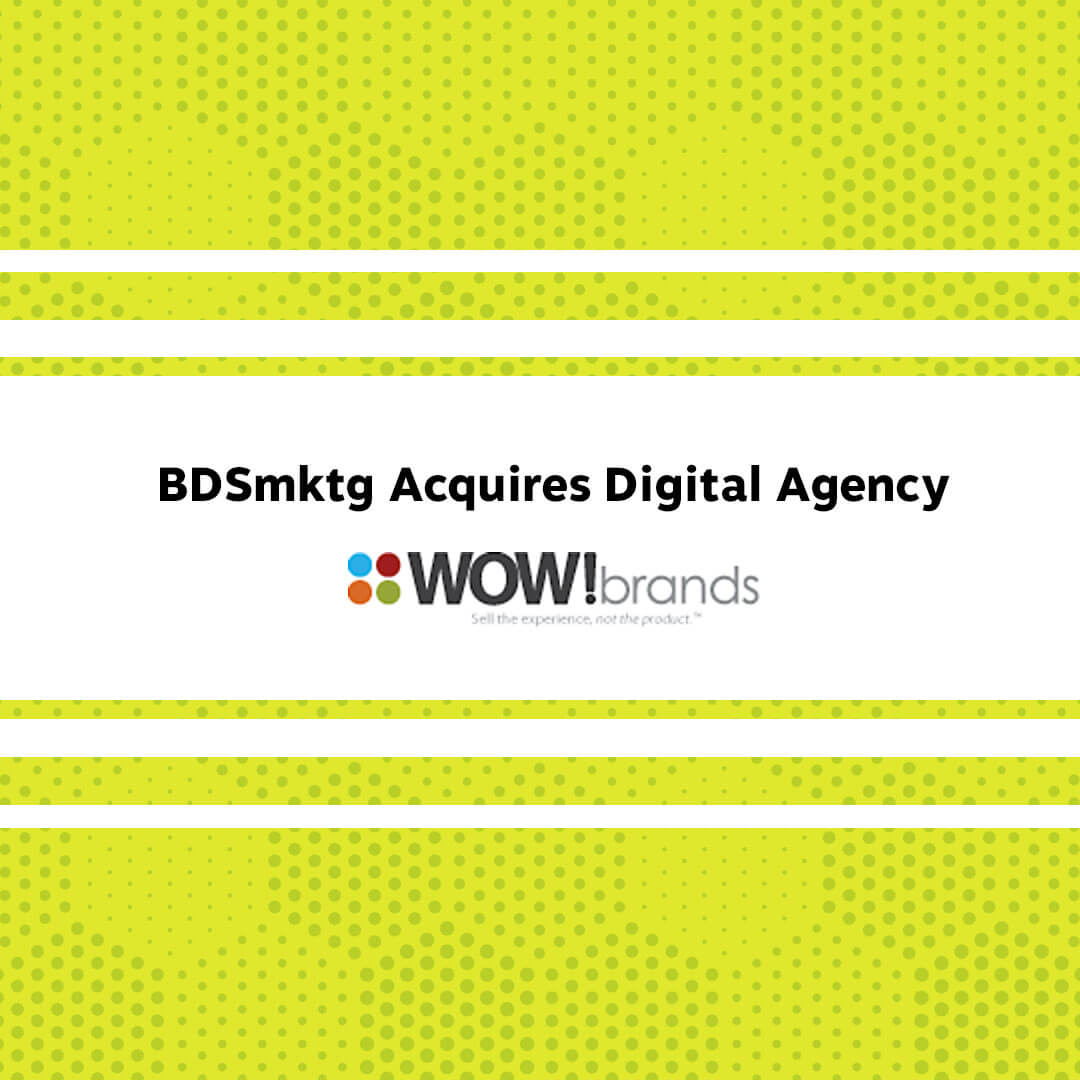 Irvine, Calif. – July 7, 2017 – BDS Marketing, LLC. is pleased to announce the acquisition of wowbrands, an award-winning, full-service brand strategy, creative, digital marketing and development agency based in Columbus, Ohio. As leaders in retail marketing, this addition to the BDS solutions suite creates another offering for clients who are looking to grow their omni-channel strategy through online platforms.
"As retail evolves, BDS is committed to applying our expertise to new solution offerings that will create heightened brand experiences for consumers. Digital marketing and development is a natural next-step for our company as shopping patterns continue to shift." says Ken Kress, President of BDSmktg. "We are excited to introduce wowbrands into our suite of services as we feel this partnership is a perfect complement to the current programs in place for our clients."
Founded in 2009, wowbrands has grown exponentially in its eight-year history. Known for pioneering the integration of strategy, creative, marketing and automation services under one roof, and committing early to the delivery of authentic engagements between consumers and brands, wowbrands has been named 2012-2016 Consumer's Choice Award Winner, 2015 Business First's Top 10 Advertising and Development Firms, and 2015 Best of Columbus.
"After an amazing finish to 2016 and an equally encouraging start to 2017, we had a big decision to make – stay the course or shoot for bigger. We chose the latter." Says Andrew Catapano, President and CEO of wowbrands.  "Joining BDS allows us to accelerate growth by engaging with large clients who are looking for a strong digital partner that can support their overall marketing efforts."
About BDSmktg:
BDSmktg is an award-winning retail marketing and sales partner. With over 30 years of experience guiding customers through the buying journey, we are experts at powering sales for the world's top brands. BDSmktg offers our clients fully integrated solutions that drive brand demand and sell-through: Brand Advocacy, Retail Readiness, Retail Environments, Research, and Commercial. We craft custom solutions from our suite of services, and our specialized teams ensure your brand is ready for each new selling season. Founded in 1984, BDS Marketing, LLC. is headquartered in Irvine, California with regional offices in: Heath, Ohio; Chicago, Illinois; and Arlington, Virginia. For more information, visit http://www.BDSmktg.com.
About wowbrands:
wowbrands is a full-service strategy, design, marketing, and technology agency that connects brands to customers, moving them forward in the digital space through authenticity, problem-solving, and daring choices. Based in Columbus, OH and founded in 2009, wowbrands provides tailored solutions to its customers, utilizing the latest marketing, creative, and technology trends that differentiate brands, preempt the competition, and automate business processes. For more information, visit www.wowbrands.com.