BDS Marketing, LLC. Honored as Gold & Silver Stevie Award Winners in Three Categories at the 2021 American Business Awards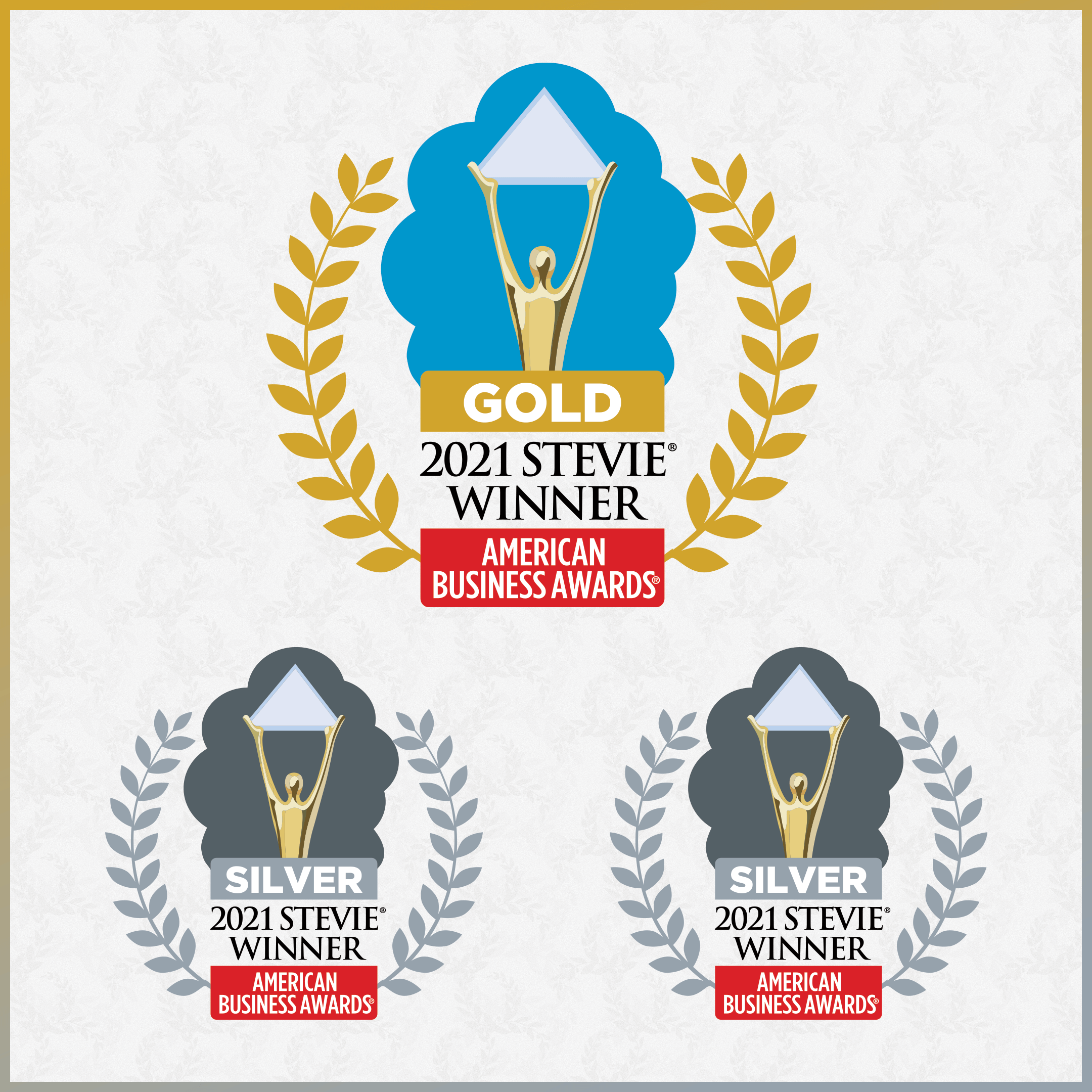 Innovation & Leadership Prevail as BDS Brings Home Three Awards
Irvine, CA – MAY 17, 2021 – BDS Marketing, LLC., a people-first, digital-led Connected Commerce solutions provider, is pleased to announce it was selected as the winner of Gold and Silver Stevie® Awards in three categories during the 19th Annual American Business Awards®. The three categories were Innovation of the Year (Gold Award), Woman of the Year (Silver Award), and Corporate & Community – B2B Events (Silver Award).
The American Business Awards are the U.S.A.'s premier business awards program. All organizations operating in the U.S.A. are eligible to submit nominations – public and private, for-profit, and non-profit, large, and small.  More than 3,800 nominations from organizations of all sizes and in virtually every industry were submitted this year for consideration in a wide range of categories.
BDS' Tap-a-Tech™ solution was awarded the Gold Stevie for "Innovation of the Year." This click-to-connect, interactive video service is one of many recent digital-led innovations from BDS that augments the buying experience, both online and in-store, to provide an increased consumer engagement experience on behalf of brands. Additionally, Tracy Neff, SVP of Client Service & Operations at BDS, was honored with the Silver Stevie Award for "Woman of the Year". As a trailblazer in the retail industry, Neff was acknowledged for her outstanding leadership of BDS' Break Fix team through changes brought on by the pandemic. Finally, BDS' Experiential team was awarded the Silver Stevie for "Corporate & Community – B2B Events", acknowledging their innovative and timely approach to successfully transitioning their in-person experiential programs to an immersive virtual landscape during the COVID-19 pandemic to maintain business continuity.
"It's such an honor to see our Leadership team and their innovations recognized for their outstanding achievements last year," said Sean Ludick, President of BDS. "We believe that our Tap-a-Tech solution is superior to other services in the market and it's a privilege to receive the highest award of Gold, in recognition of that accomplishment. But even more exciting is to see Tracy Neff recognized for her outstanding leadership over the Break Fix team last year, and Jonathan Margolis who led the Experiential team transformation to offering ground-breaking virtual events."
More than 250 professionals worldwide participated in the judging process to select this year's Stevie Award winners. Nicknamed the Stevies for the Greek word meaning "crowned," the awards will be virtually presented to winners during a live event on Wednesday, June 30.
To learn more about Tap-a-Tech, Break Fix, Virtual events or any other BDS solutions that seamlessly influence today's modern buyer along their shopping journey, visit www.BDSmktg.com or email [email protected].
About BDS Marketing, LLC.
BDS offers a complete suite of Connected Commerce solutions that blend Advocacy, Training, Retail, Virtual, Experiential, and Digital environments to influence the modern buyer, regardless of where they are on their shopping journey. Since 1985, BDS has been inspired by innovation; as we continue to evolve as a trend-setter in today's disruptive market, we enable our clients to do the same. Our industry-leading experts never stop working to discover, design, and deploy custom buying solutions that empower brands to achieve and exceed their unique sales goals. BDS is headquartered in Irvine, California with regional offices in Chicago, Illinois; New York City, New York; and Columbus, Ohio. For more information, and a complete list of solutions, please visit www.BDSmktg.com.
About the Stevie Awards

Stevie Awards are conferred in eight programs: the Asia-Pacific Stevie Awards, the German Stevie Awards, the Middle East & North Africa Stevie Awards, The American Business Awards®, The International Business Awards®, the Stevie Awards for Women in Business, the Stevie Awards for Great Employers, and the Stevie Awards for Sales & Customer Service. The Stevies also produce the annual Women|Future Conference.  Stevie Awards competitions receive more than 12,000 entries each year from organizations in more than 70 nations. Honoring organizations of all types and sizes and the people behind them, the Stevies recognize outstanding performances in the workplace worldwide. Learn more about the Stevie Awards at http://www.StevieAwards.com.