Summer Brings About Happy Customers. Are You Prepared?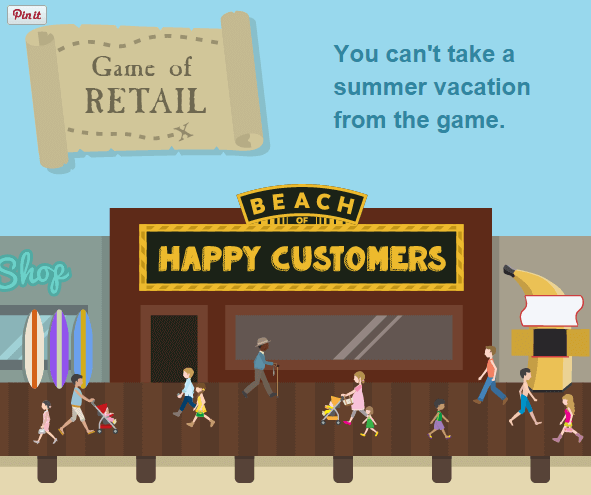 Just because it's summer doesn't mean you can take a vacation from the Game of Retail. Who's your happy customer during this sunshine-filled season? The millennial. They're out of school, visiting retail stores, and ready to interact with your brand. Millennials actually prefer to browse for products over purchasing them, and only pull the trigger after a smile of satisfaction – a retailer's ability to "make me smile" is 33 percent more important to Millennials than Baby Boomers. (Source: Yahoo) Don't let them fall into the deep end with typical seasonal sales, promotions and circulars. Change up your summer plans and anchor your in-store presence with an interactive and memorable retail experience they'll talk about the rest of the year.
From store environments, to retail readiness, to brand advocacy, BDS does it all at retail. While you're playing in the sun, we're working hard inside the stores interacting with customers and associates of all ages, ensuring your product is on the shelf at all times, caring for your interactive displays from install to end-of-life, and making sure your brand is standing out loud and clear above all the rest. Call us anytime and we'll meet you at the store (or the beach!) to talk through your brand presence at retail.
Play the Game: www.GameOfRetail.com