The Impact of Live Streaming
In my previous article, I discussed the speed at which of consumers have adopted mobile, fueling the  need for brands to have a connected commerce strategy. One trend that has emerged out of that increased mobile adoption, as well as the stay-at-home economy, is live streaming.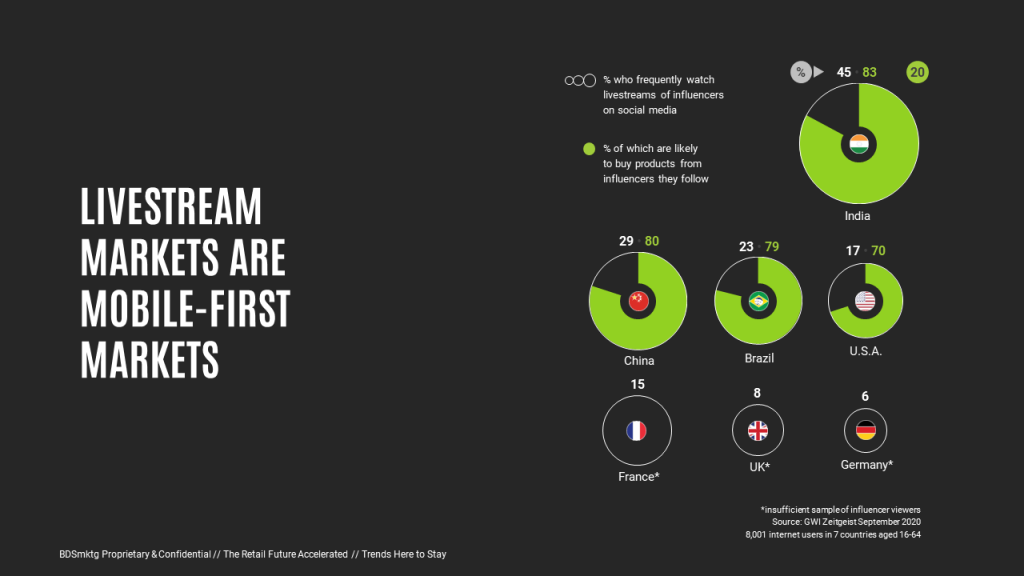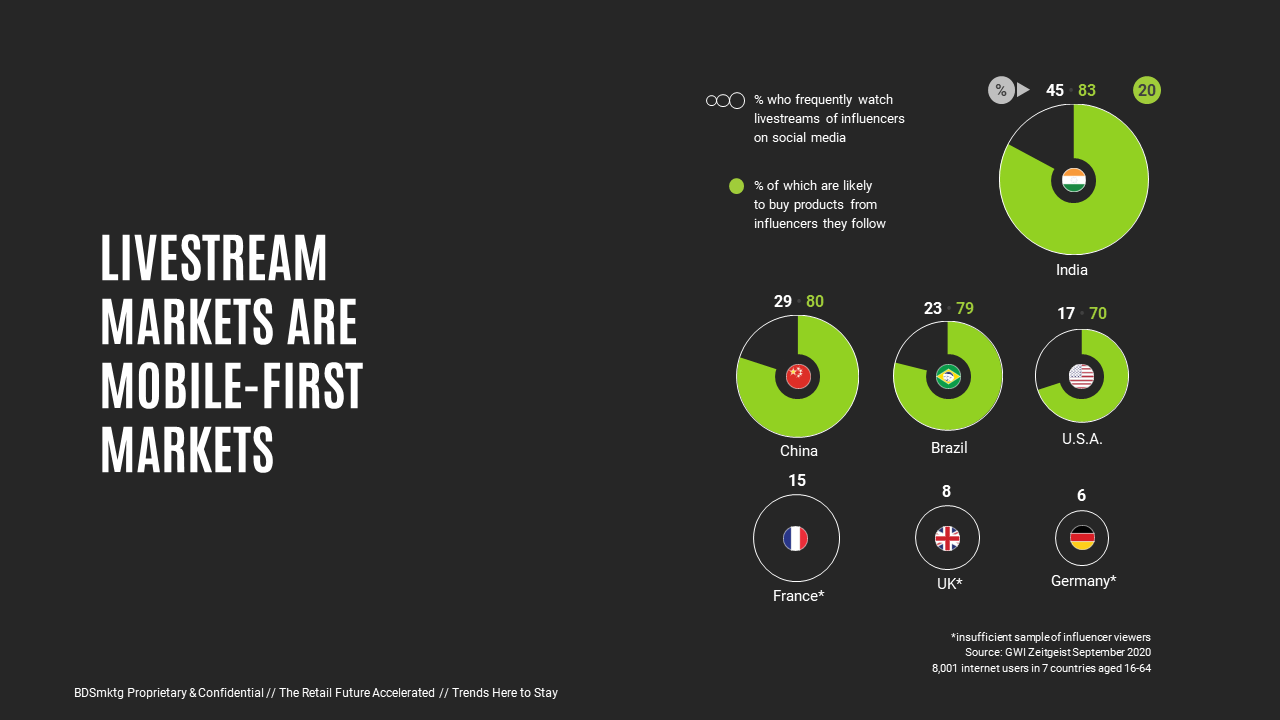 Live streaming has grown in popularity across the globe and exploding in mobile first countries like India and China. With over two-thirds of global consumers having already streamed live video content the channel itself is poised to grow 28.1%, and it's projected to be valued at 592 billion dollars by 2025.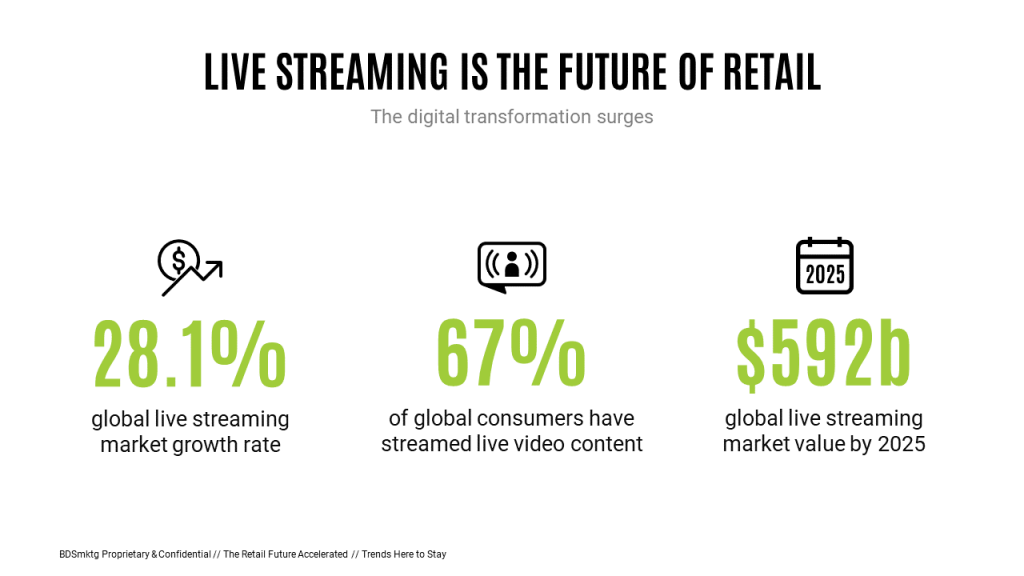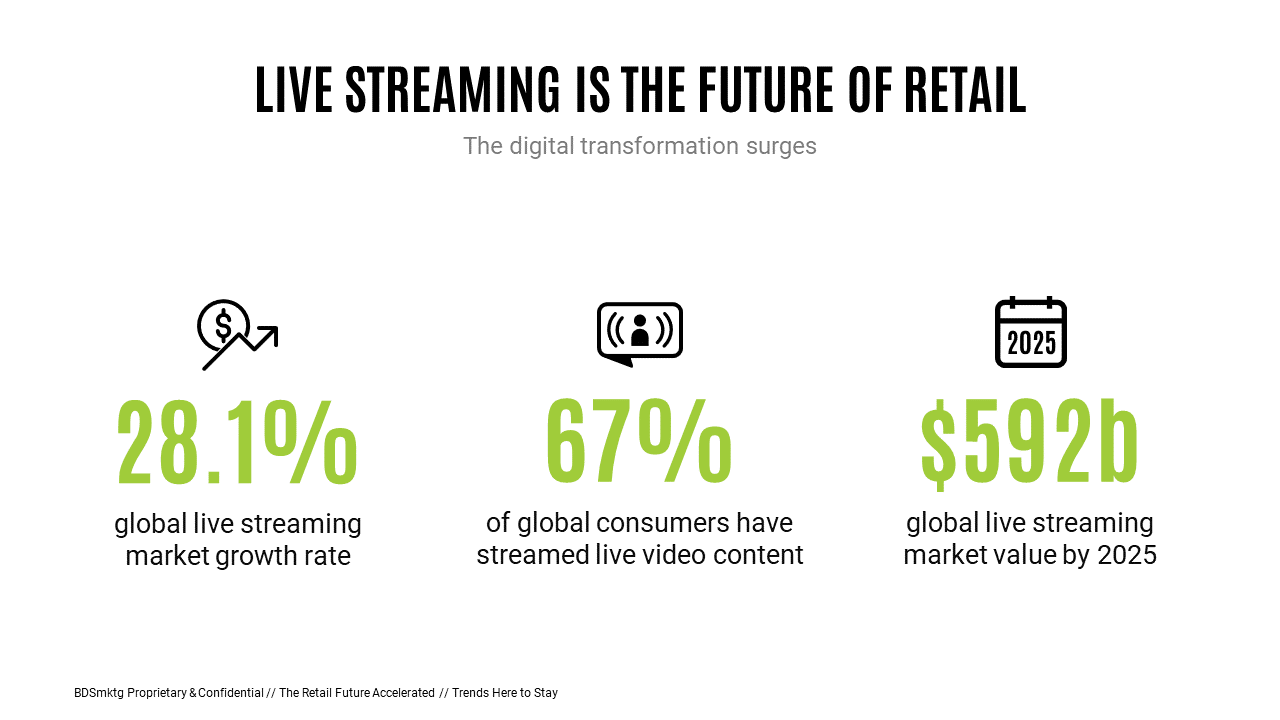 Beside the popularity of livestreaming, which market is leading the way in the commercialization of this channel? China, hands down. China accounts for approximately 80% of the world's live stream ecommerce market share. They have proven that livestreaming can convert 60% of the viewers to visit vendors' e-shops, compared to a 40% conversion rate for short video content and a 10% conversion rate for graphic and text content.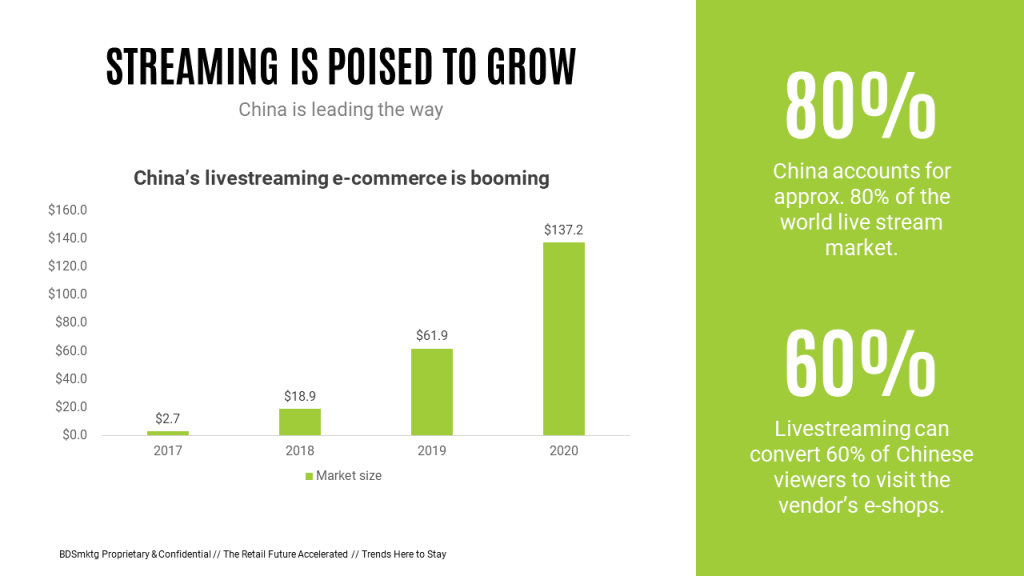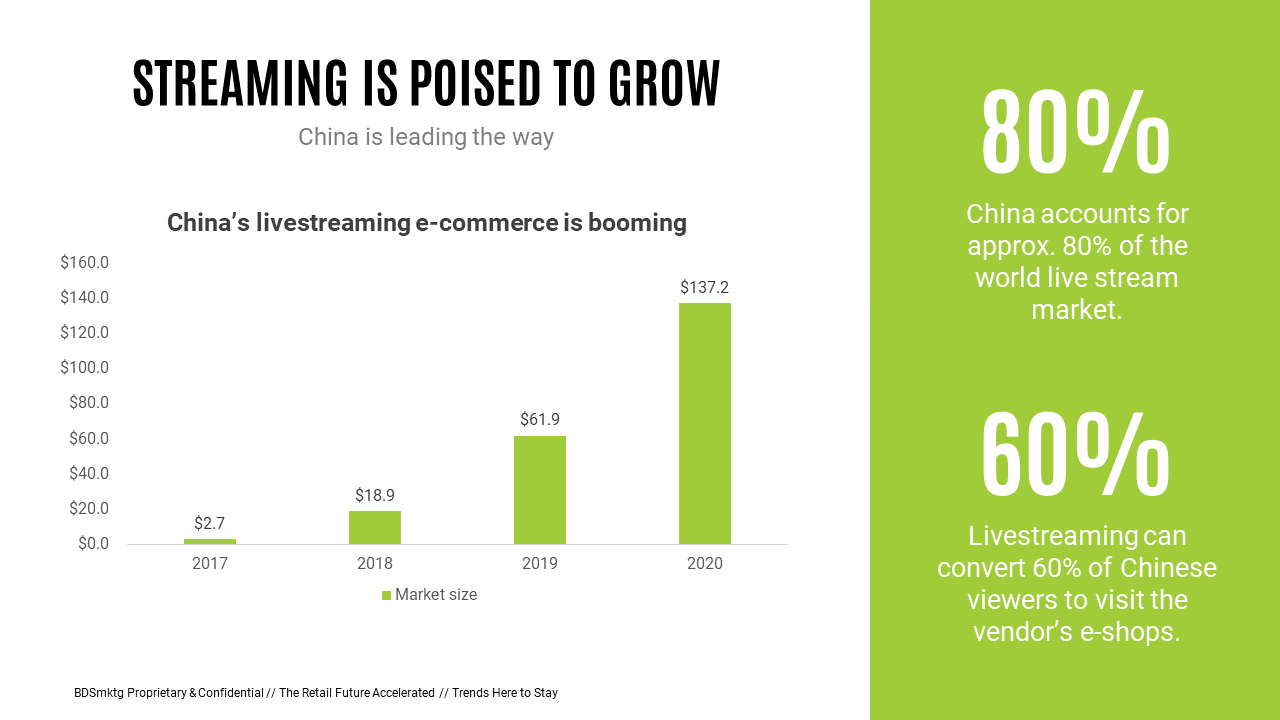 The benefit of livestreaming for retail is that viewers can see the products in action live. This is particularly helpful for a number of product categories, like clothing and cosmetics, where size, color, and effect aren't easily discerned from photos or videos but categories like consumer electronics are on the rise.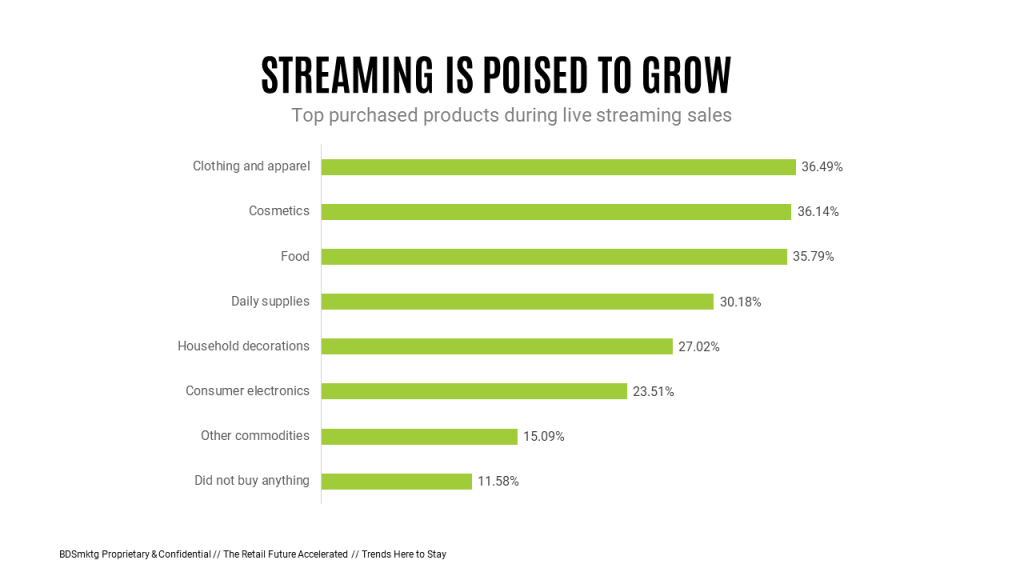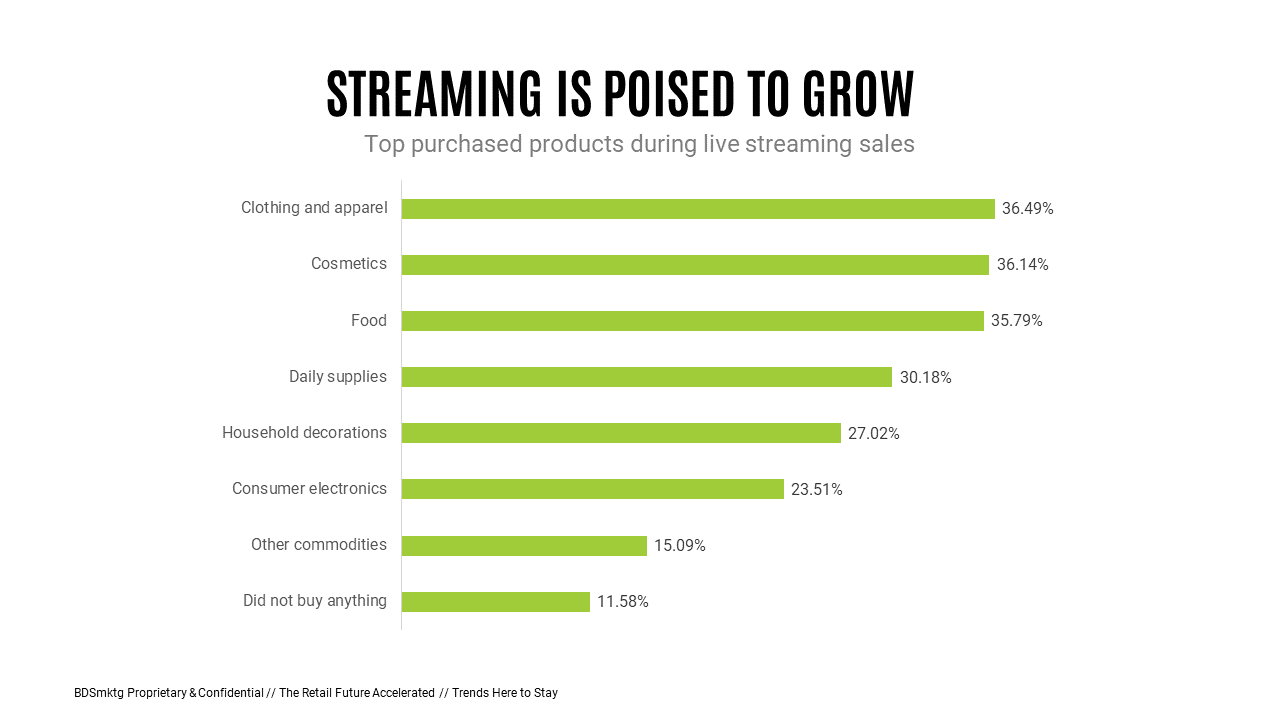 While live streaming is a great one-to-many retail solution, it still can't replace the value of a one-on-one human interaction. 59% of all consumers feel companies have lost touch with the human element of the customer experience, and 42% of shoppers report that they would pay more for a friendly, welcoming experience. However, by using live video in a one-on-one situation, we are able to connect the human element with the digital shopping experience.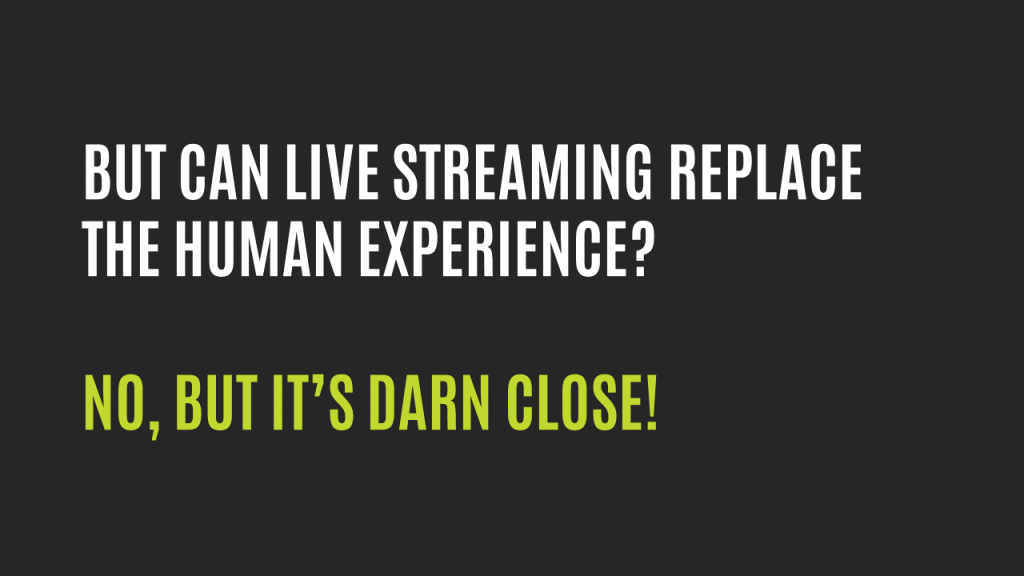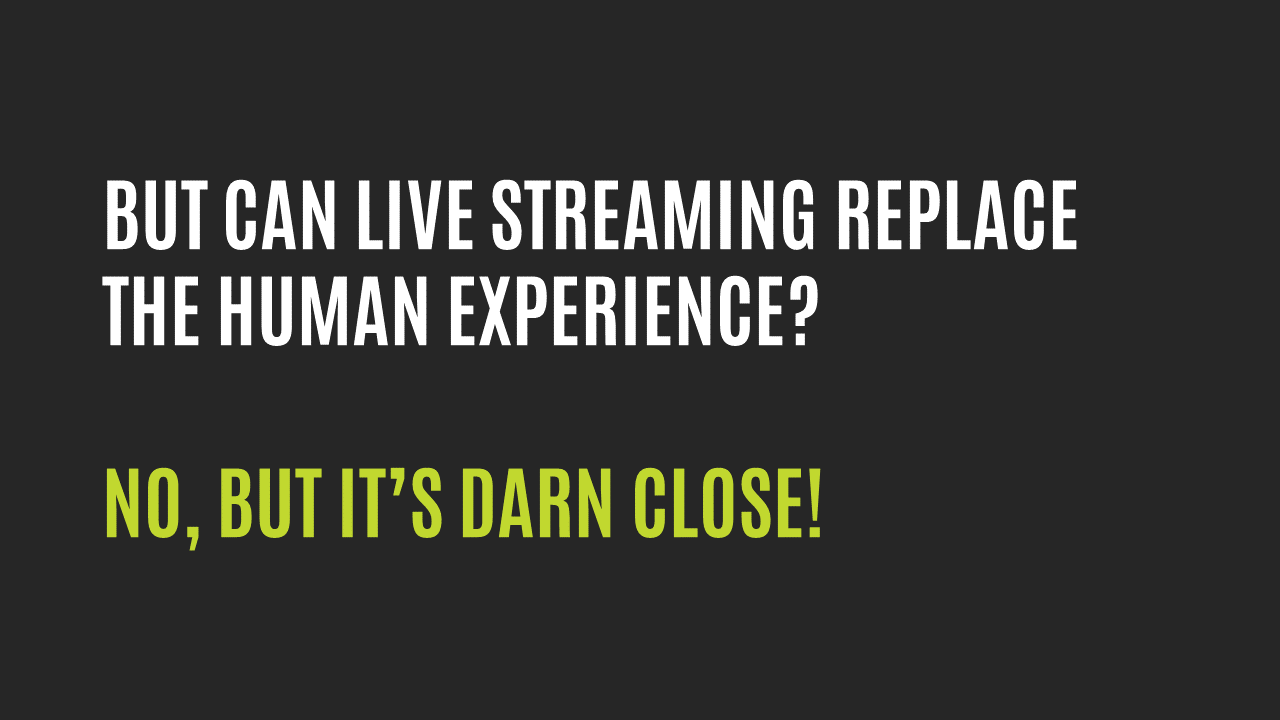 While live streaming and video are great ways to drive engagement and conversion, they both ultimately tie into the one area that's dominating connected commerce: the power of social. In my next article, we'll explore some of the innovation that's happening in social. Keep following me on LinkedIn for more to come around this topic! https://www.linkedin.com/in/seanludick/