The One Item Guaranteed To Be Under Your Tree This Year: Gift Cards
Holiday shopping is here, and consumers are ready to splurge on gifts. Over one-third of shopper's plan to spend more on gifting this year than last year, while 41% are planning to spend the same amount.  
However, it's no secret that the macro-economic challenges facing the global supply chain will have a direct impact on how retailers and brands are able to keep products on the shelves – and stocked in North American warehouses – through the month of December.  
But what happens when the most sought-after products aren't available to arrive before Christmas?  Retailers must rely on a tried-and-true strategy that ensures gifters never leave the store empty-handed: gift cards.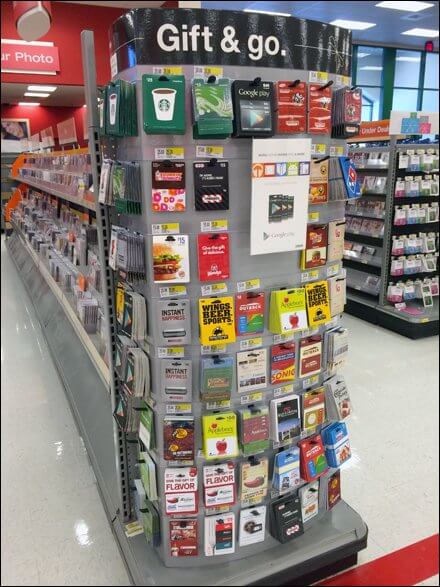 What's Happening with the Global Supply Chain?
Cargo companies first responded to the demand for vessels at the beginning of the pandemic by cutting shipping capacity as consumption slowed down, leaving them in a capacity bind when demand started to increase.  
Restrictions due to COVID-19 and employee shortages at shipping facilities have also been contributing to challenges with the supply chain. Port restrictions have limited the number of empty shipping containers returning to Asia to be filled with hundreds of container ships waiting for access at overloaded ports in the U.S. and China.  
In response to the shortage many big-box retailers are investing in their own containers and charter ships independently, which poses a threat to smaller retailers. Walmart announced that they will charter their own shipments through the holiday season, and charter smaller vessels to have the capacity to dock and unload at smaller ports to avoid major port congestion in Southern California, which handles nearly half of U.S. imports.  
Additionally, many large retailers are switching to air freight for their higher valued items to stay ahead of holiday demand and ensure there are no delivery delays. Although air freight is faster than ocean freight, it is much more expensive. According to Business Insider, a $195 ocean shipment can cost $1,000 by air — over 5X the cost.  
Although major retailers have the capital to invest in expediated product delivery, consumers should still expect fewer discounts, longer shipping times, and limited inventory as the operational costs of the supply chain increase. Both retailers and consumers are aware that waiting until the last minute to shop for holiday gifts may result in being unable to give a physical gift in time for the holidays.   
With product shortages and little to no inventory on the shelf, gift card availability is a fail-safe way to guarantee a gift under the Christmas tree this year. 
Do Consumers Really Want Gift Cards? 
Although some may consider gift cards to lack a personal touch, many consumers (66%) would prefer to receive a gift card over a physical gift this holiday season. Even when comparing generational preferences, we see that over 50%+ of the surveyed population in each group preferred to receive a gift card over physical gift; broken down by 68% of Millennials, 66% of Baby Boomers, 65% of Gen Xers, and 57% of Gen Zers.  
So gifters, you can take a deep breath in knowing that most prefer to receive a gift card over a present. Over half of shoppers claim they will spend twice the amount on gift cards from last holiday season, ~$270 total. Let that take load off your holiday stress! 
Gift cards also give giftees the freedom of selecting a gift for themselves – and come on, who doesn't enjoy the freedom of choosing their own gift? It's a far better option than receiving something that will end up in your junk drawer, or having to deal with the hassle of saving a gift receipt and returning the product.  
The Benefits of Gift Card Availability to Retailers
For retailers, these multi-cent cards serve a pretty sweet deal too. With Q4 sales on the line, gift cards provide the insurance of immediate cash flow regardless of product availability. Billions of dollars are also left unredeemed in gift cards each year, which could also give retailers some flexibility while recovering from post-holiday inventory and supply chain woes. 
Gift cards also provide a solid projection into Q1 traffic and sales trends. Once consumers begin their post-holiday shopping, it's likely they will find a product that costs slightly more than the gift card's value and will pay the difference themselves. In fact, consumers typically spend ~40% more than the value of a gift card. 
Seems like a pretty good deal when that $200 pair of headphones you've been eyeing are covered by a $150 gift card from Grandma, and you only have to pay $50.  
All this to say, are your gift card displays ready for December? 
How To Sell More Gift Cards in Retail 
When it comes to retail merchandising displays, every detail matters, especially when you're represented in high-volume omnichannel retailers: where the display is located, clear and accurate signage, inventory is appropriately placed, and plan-o-gram up to date.  
Gift card display set-up and maintenance can be challenging for brands selling in retail as they require extra labor to maintain and replenish, supplemental services that not all in-store teams can cover. Not to mention, during the holiday frenzy, locating smaller gift card collateral shipments presents a challenge for back-room teams who are receiving new SKUs daily, and sometimes multiple times a day.  
Gift card replenishment is one of the most important factors of gift card displays. Without stocked displays, retailers and brands will miss out on opportunities to sell gift cards. It's paramount to keep a continuous pulse on inventory levels and plan-o-gram (POG) updates in order to see a steady stream of gift card sales.  
So how do you deliver the best in-store experience to gifters, and make your gift card displays pop in retail? We'll share the behind-the-scenes process of our gift card execution plan that drives seamless and cost-effective solutions to our brand and retail partners every time. 
Gift card inventory and/or shipper displays are shipped 

directly

 to our store reps, so you never have to worry about inventory being lost in the backroom 

 

The merchandising team works with your store leadership to determine pop-up display placement and project timing. If your placement is on an existing display or sidewall, our team will complete an audit to ensure there is spacing and availability for your project. 

 

From there, representatives deliver the displays and gift cards directly to your retail locations. We complete the display set-up, merchandise your gift cards, stock the backroom (if applicable), and update your plan-o-gram. 

Most importantly, every merchandising project receives ongoing quality control analysis, which consists of detailed inventory usage and image capture to ensure displays are set up accurately with inventory levels properly reported. This also allows our team and yours to identify and mitigate issues as they arise.

 
How BDS Supports Gift Card Displays at Retail

Category: 
Retail E-Commerce  
Retailer: 
Whole Foods, Safeway, Giant Eagle, Albertsons, and more. 
Store Count: 
2,149 locations 
Project Description/Scope: 
Set up 2,366 number of shippers displays in 2,149 stores in grocers across the country 

 

Facilitated the shipping & delivery of displays from fabricator, reps delivered directly to the stores 

 

Inventory sent directly to reps

 

Reps to work with the Store Managers to determine display placement, build shipper and merchandise gift cards to POG

 
BDS has supported gift card displays for the past 35+ years, including in-line and shipper display set-up and merchandising. We work with some of the largest, well-known retailers in North America supporting brands across a variety of categories: retail e-commerce, consumer electronics, and pre-paid wireless brands.  
If you're looking for a team to elevate your gift card presence in retail but aren't sure where to start, get in touch with us:  Click here to learn more about our merchandising solutions.