Buzzworthy Insights – Pop-Up Stores, Live Streaming Sales, And Digital Storefronts
10.18.2021
Buzzworthy Insights
The Future of Retail
Pop-up stores, live streaming sales, and digital storefronts. 
Retail is changing in favor of the digitally savvy and fast paced, pop-up stores, live-streaming sales, and digital storefronts are leading the change. Two merchandising giants, Macy's and Walmart are at the forefront of this change with the holiday season offering the perfect time to test these ideas as sales can increase 50%+ for retailers.
Macy's is participating in live shopping events on a weekly basis, featuring stylists interacting in a live chat like environment with each event being fall or holiday themed and events being archived upon conclusion for later viewing and shopping. This comes as an activist investor has claimed if Macy's split off their online operations, they could double their valuation. Facebook is curtailing these events by introducing their own holiday live shopping experience, beginning November 1st. In partnership with many brands, surprisingly including Macy's and Walmart, the events allow consumers to connect with famous creators and brand experts, while offering exclusive deals and products. Walmart has also partnered with Netflix to launch a new digital storefront, Netflix at Walmart. Consumers will be able to access items featuring popular Netflix shows such as Squid Games, The Witcher, and Stranger Things, among others, with a majority of toys being exclusive to Walmart. In addition, Walmart will be offering an exclusive experience, Netflix Fan Select, allowing fans to vote on product ideas of popular Netflix shows, with Walmart will later producing the highest voted ideas. (View source 1, source 2, source 3)
Retainment & Procurement of Employees
It's not just about pay anymore.
Retailers are offering pay and bonuses that have never been seen before. Due to the pandemic unemployment pay and national housing laws being amended, offering just increased pay is not bringing people back into the workforce. In a new study, we are seeing that nearly 50% of all frontline workers are planning to quit their current jobs with Gen Z leading the way at 63% planning to quit. The leading cause, burnout at work (58%), followed by lack of appreciation from management (53%), and lack of interest in daily work tied with poor compensation at 52%. In addition, there is a clear gender gap present, shown in chart below.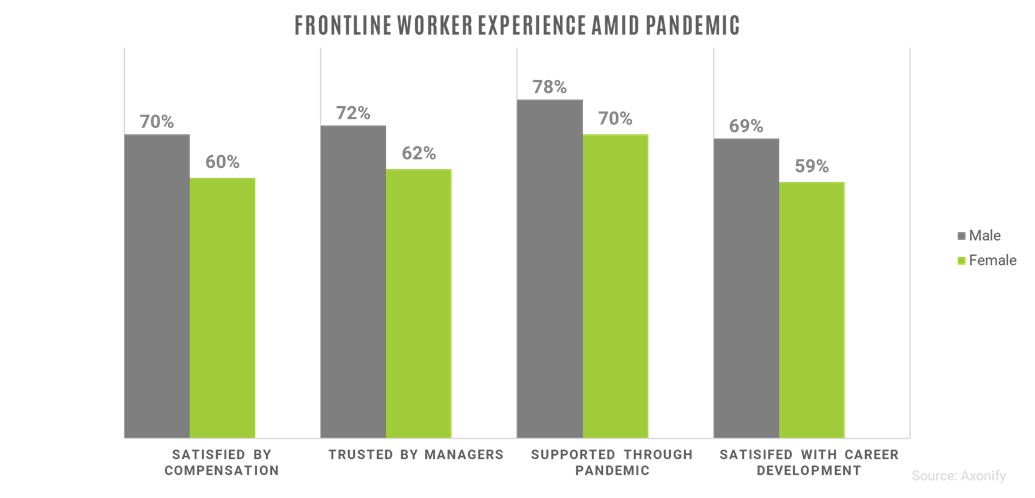 To gain new employees, retailers can make some changes during this volatile time. 36% of people don't want to work in retail due to the fear of catching COVID-19 at work. To curb these worries, require both customers and store associates wear masks during the holiday shopping season. Additionally, 27% indicated they want more flexibility than the retail industry offers. Retailers can offer more flexible scheduling by connecting all employees together via an associate app. Whatever may be done, retaining employees in retail will be a multifaceted approach that will disrupt the rhythm of retail we see today. (View source 1, source 2)
Drive Thru Grocery Shopping
Opie drive-thru taking a new approach to grocery.
Dark stores, ultra-fast delivery, and autonomous delivery now have a new competitor in South Carolina as Opie Drive-Thru Grocery opens their first store in Charleston, with many more to come. Setting up itself to be open 24 hours, seven days a week, Opie is offering consumers ultra-fast convenience with no need to schedule ahead. Consumers can pull into a parking spot, open the Opie app or website, and order whatever they may need including fresh meats, produce and bakery items, with no order minimum or fees. If you need a smaller "express order" customers can use the drive-thru lane and order directly from a clerk. If any item does not reach your satisfaction, the company says it will immediately replace or refund the item for the total purchase price. Additionally, according to a company statement on their website, Opie employs smart energy and water conservation, along with using 100% post-consumer recycled paper and partners with a local food bank to help provide weekend meal packs for students facing food insecurity. (View source)
Autonomous & Cashierless Stores
Jamba goes autonomous and Circle K joins the cashierless arena.
Autonomous shops are one step closer to prevalence as Jamba Juice opens their second pilot location in Downey, CA. Partnering with the food automation company, Blendid, Jamba is hoping to ride the wave of consumers wanting more contactless options. The kiosk, which is located in the Downey Shopping Center, integrates machine learning and robotics to offer seven smoothie choices with optional add-ins. This offers retailers and malls a way to revamp their physical locations, changing the in-store experience in an effort to bring back in-store shopping.
Riding the coattails of Amazon and Aldi, Circle K is opening a cashierless store in Tempe, AZ. Partnering with computer vision company Standard AI, Circle K is retrofitting an existing store with Ai-powered cameras. The cameras track movements of the products and records the purchases on the Circle K app, without the need for biometrics or facial recognition. Jordan Fisher, CEO and co-founder of Standard AI praises the partnership saying, "This a groundbreaking moment for our company and its mission to shape they way people shop for years to come". Will fully autonomous and cashierless become the new for retail? We sure will find out in the near future as companies continue to join the movement. (View source 1, source 2)
Holiday Season 2021
Increasing rate of consumers will be shopping in-store.
As COVID-19 vaccination rates continue to increase, more consumers are indicating they are going to shop in-store this holiday season, in addition to spending near pre-pandemic levels. According to the recent JLL annual holiday survey, consumers will be spending $870 per person, a 25.4% YoY increase, nearing the pre-pandemic budget of $874 in 2019. For the first time in the last few months, more than fifty percent (58%) of consumers indicate they will be shopping in-store or do some form of shopping involving a physical store this season. Personal shopping will also be very prominent as 70% of shoppers indicate they will self-gift this year, with clothing and shoes taking the top spots. Due to the pandemic and crippling supply chain, shoppers are continuing to shop earlier than ever with only a mere 4% indicating they will wait for the week before Christmas to do their holiday shopping. (View source)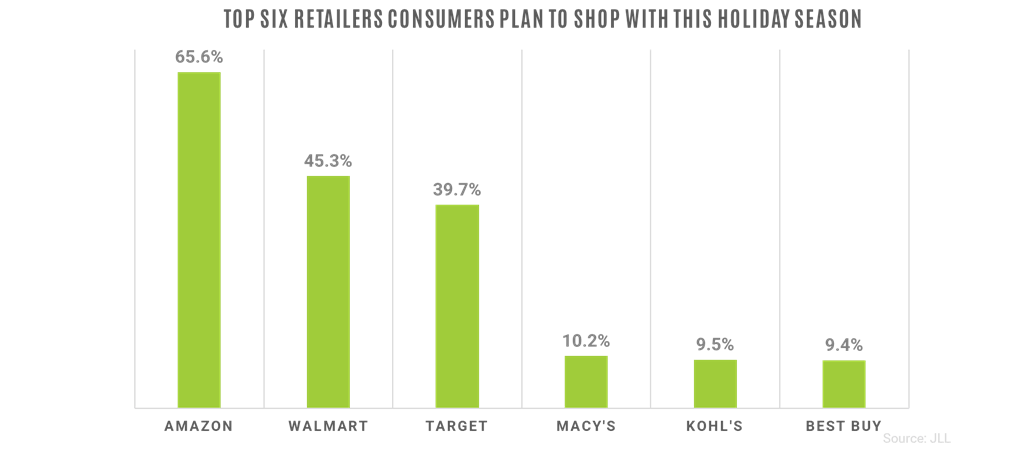 Thanks for reading!
If you'd like Buzzworthy Insights sent to your inbox weekly, subscribe to the newsletter.